DOWNING STREET has slapped down SNP demands to quarantine all those arriving at airports in England who are due travel up to Scotland.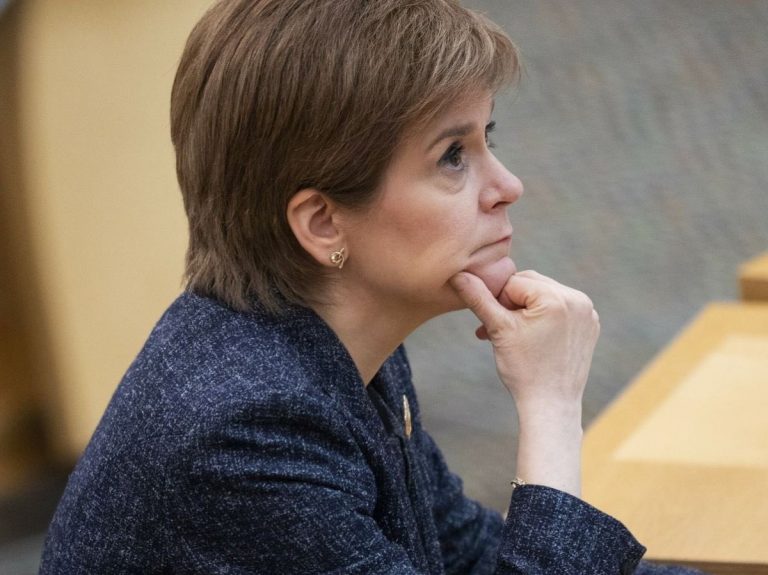 The Scottish Government, led by Nicola Sturgeon, broke ranks with Westminster on its quarantine policy and is now suffering the consequences due to a loophole.
Sturgeon policy mistake damaging Scotland
Although people arriving in England from Covid 'red list' countries must spend 10-days in hotel quarantine, all arrivals to Scotland must spend that time at a managed isolation facility.
This means anyone who flies to England from an amber list country and then goes to Scotland avoids a £1750 stay in one of Scotland's quarantine hotels. The SNP demanded over the weekend that arrivals into England planning to go to Scotland should be placed in an isolation facility before crossing the border. However, No10 has stated that policing Scotland's Covid rules is a matter for Holyrood.
This afternoon, the Prime Minister's official spokesman said: "If you enter England, we've set out the detail of the quarantine policy. If travellers arrive in England from a red list country and wish to continue travelling to Scotland they first have to complete a 10-days managed quarantine in England. If a traveller arrives in England from an amber list country and wishes to continue to Scotland they will be able to do so but will then have to follow Scottish quarantine rules on entry."
Scotland's Transport Secretary Michael Matheson said the "loophole" could "potentially undermine the public health approach" laid out by the SNP, on Sunday saying: "It is a loophole that has been created by the UK Government and its failure to take action on the basis of the clinical, expert advice that has been provided on this matter. The simplest and the safest approach to dealing with this is to have a comprehensive system in place. If the UK Government aren't prepared to do that, we could resolve the issue by simply ensuring those who are transferring on to Scotland have to go to a quarantine facility near to the airport they arrive at in England."
First Minister Nicola Sturgeon today said she would try to force the UK Government "to adopt more comprehensive measures" adding that: "The reason why we have decided to adopt stricter rules is that we think it is important to go as far as we can." Health Secretary Matt Hancock has said he's "happy to have those conversations" with Scotland about quarantine but gave no indication that the Government would change its position.
Last night the Holyrood administration appeared to accept it would not have the authority to enforce its rules on those arriving from England. A Scottish Government report called Coronavirus: International Travel and Quarantine lays out: "If you have arrived from the Common Travel Area (the rest of the UK, Ireland, the Channel Islands or the Isle of Man) but were in another country before that, you need to complete the passenger locator form and complete your self-isolation period of 10 days unless you are from an exempt country or territory."