The member of the House of Savoy conquered the public in the fifth edition of the famous Italian talent show.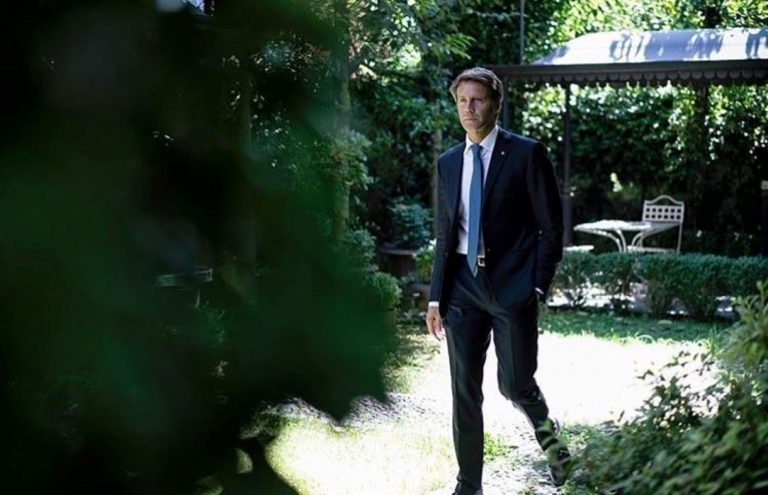 Do they make princes like they used to? This is the first question that comes to mind when observing Emanuele Filiberto from the House of Savoy, the winner of the fifth edition of Italy's program "Dancing with the Stars".
Something about the prince and the House of Savoy
The Savoy family ruled in Italy until 1946, when the Italian people voted in favor of the Republic in the referendum of that year. So, consequently, the monarchy was exiled to Switzerland immediately after the approvation of the constitution in 1947.
Emanuele Filiberto was born and raised here with his parents, Vittorio Emanuele and Marina Ricolfi Doria. Its position in the line of succession of the House of Savoy, however not recognized by the Italian Republic, is at the center of the dynastic question, which emerged following the marriage of the parents. He made his first entry into Italy only at the end of 2002, after the cessation of the effects of the provisions on exile.
So, the prince accompanied his parents in Italy at the age of 30 and he made his first visit of the country. Here, he soon became known for his participation in some famous reality shows, until he became a real star of Italian show biz.
From "Dancing with the Stars" victory to reality shows
In 2009, Emanuele took part to the fifth edition of the Italian's program "Dancing with the Stars". In competition with Natalia Titova, already known to the audience, Emanuele had to sweat a lot before finding the trust of the jury. Of course, we cannot say that a dance star was born, but the approach with which he placed himself pleased the spectators, who rewarded him.
The prince won as the first man in the history of the program. He won to the sound of dance steps, defeating the other competitors in the race, such as Emanuela Aureli, Stefano Bettarini and Alessio di Clemente.
As already mentioned, Emanuele took part also in numerous Italian reality shows. His first experience in this context came in 2011, when he partecipated to the eight edition of "L'isola dei famosi". One year later, he was the protagonist of the reality show on Cielo, created by him end entitled "The beginner – The work ennobles". In 2015 he took part as a competitor in the third edition of the talent show "Nights on ice", hosted by his friend Milly Carlucci on Rai 1. At the end, he also had an experience in "Amici celebrities", where he was eliminated after the semifinal.