The Scottish Prime Minister also announced schools will remain closed until February.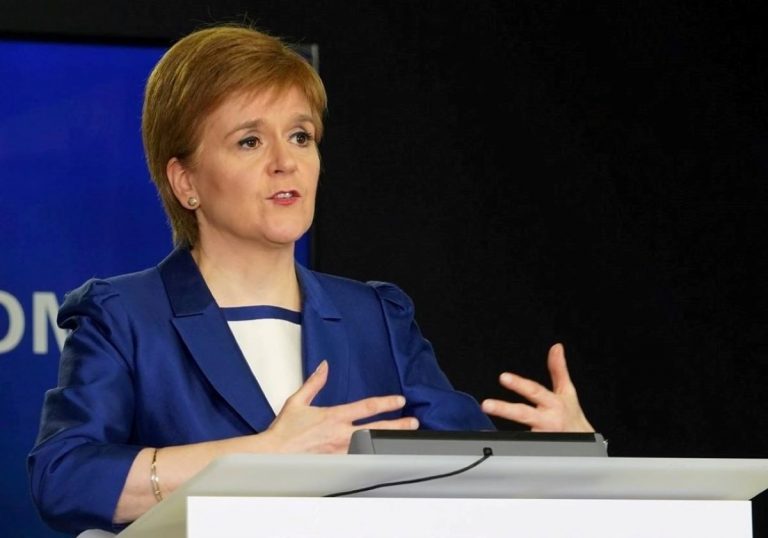 The Scottish Prime Minister Nicola Sturgeon announced Scotland will face a new full lockdown. Moreover, schools will remain closed until February.
Scotland will face a new lockdown
On Monday afternoon, Mrs. Sturgeon made her latest measures to combat the Coronavirus public in an announcement to the Scottish Parliament.
In that place, the Prime Minister said they had to act "quickly and decisively ". She also wanted to point out the fact that Scotland was "four weeks behind London".
Moreover, she described the situation as "extremely serious". She also added: "I can confirm now…that we decided to introduce from tomorrow, for the duration of January, a legal requirement to stay at home except for essential purposes. This is similar to the lockdown of March last year."
At the same time, as for the schools discourse, Mrs. Sturgeon announced she would keep schools closed until February 1. However, this measure has exceptions. Infact, it will not concern vulnerable children and those whose parents are key workers.
Hesitations about Sturgeon's measures
The announce comes as Holyrood was recalled to discuss further measures due to a rapid increase in Covid cases and the new highly transmissible strain.
The Scottish Prime Minister admitted she knew the decisions would not be "welcome" and that they had not been taken lightly.
For this reason, she also wanted to point out that the measures were "devastating" but also that lockdown would remain in place only if "absolutely necessary". However, she also said the new lockdown may have to last longer than planned. She said: "Nothing about this is easy."
Actually, the whole Scotland is already under the toughest Tier 4 restrictions. However, according to Nicola Sturgeon, this may not be enough to tackle the virus.
READ MORE: New lockdown alert as concern grows over South African mutation