Ursula Von Der Leyen had recalled the big investment made by Europe to develop the vaccine and to create a 'truly global common good'.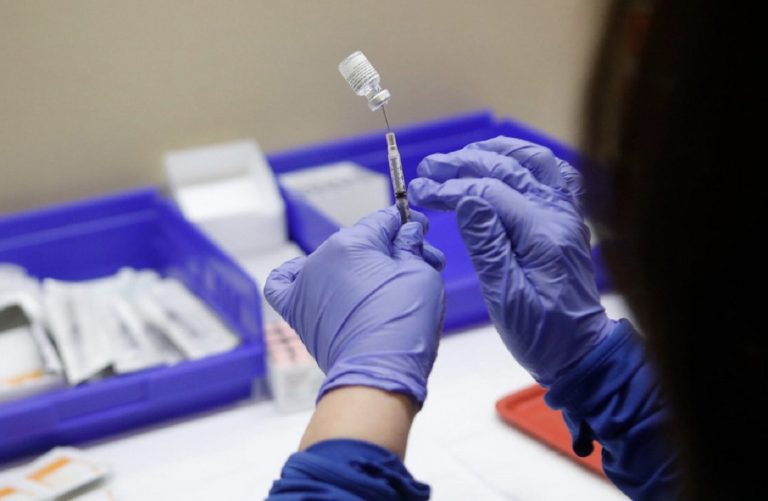 The pharmaceutical giant has confirmed the UK will remain the first country to have the vaccine doses delivered, although EU was calling for those doses.
Astrazeneca insists UK will come first
Anger is growing in Brussels and in all Europe after EU officials asked Astrazeneca to redirect the vaccine doses made in the UK to distribute them to Europe. Ursula Von Der Leyen, President of European Commission, explained the EU wants to recall the big investment they did to help with research and building production facilities, she said: "The EU and others helped with money to build research capacities and production facilities.. Europe invested billions to help develop the world's first Covid-19 vaccines. To create a truly global common good. And now, the companies must deliver. They must honour their obligations."
Astrazeneca's Chief Executive responded to EU insisting UK is first in line after signing an early contract for 100m doses. Amid the growing row in Europe, Astrazeneca confirmed they reject EU calls to divert the doses. The anger in EU has grown after the pharmaceutical giant announced a shortfall of more than 60% on the schedule of deliveries.
UK will remain ahead
The UK is definitely ahead with vaccinations. First doses of the vaccine were injected to about 10% of adults and still chases a target of 15 million people vaccinated by mid-February. Europe has so far reached 2% of vaccinated population. Astrazeneca's Chief Executive, Pascal Soriot said they will continue delivering doses to the UK as previously decided and as stipulated by the contract. He said: "The UK agreement was reached in June, three months before the European one.. As you could imagine, the UK government said the supply coming out of the UK supply chain would go for the UK first. Basically, that's how it is."
Soriot also confirmed 'manufacturing sites in the UK were an option for Europe', although only 'later'. According to Astrazeneca, EU should remain calm as UK is moving very rapidly, vaccinating about 2,5 million people a week and the vaccine supply continues growing quickly. He confirmed: "As soon as we have reached a sufficient number of vaccinations in the UK, we will be able to use that site to help Europe as well. But the contract with the UK was signed first and the UK, of course, said 'you supply us first', and this is fair enough."
According to a UK-based analytics company called Airfinity, the UK will be able to achieve a 'herd immunity' vaccinating 75% of population by 14 July, while Europe will probably have to wait until 21 October taking into consideration supply deals and delays. Vaccine distribution to the UK will continue as decided and as established by a contract signed three months before the EU. Soriot confirmed: "The UK contract was signed three months before the European vaccine deal. So with the UK we have had an extra three months to fix all the glitches we experienced. As for Europe, we are three months behind in fixing those glitches."
READ MORE: