The ruling is an emphatic victory for the government's battle against terrorism.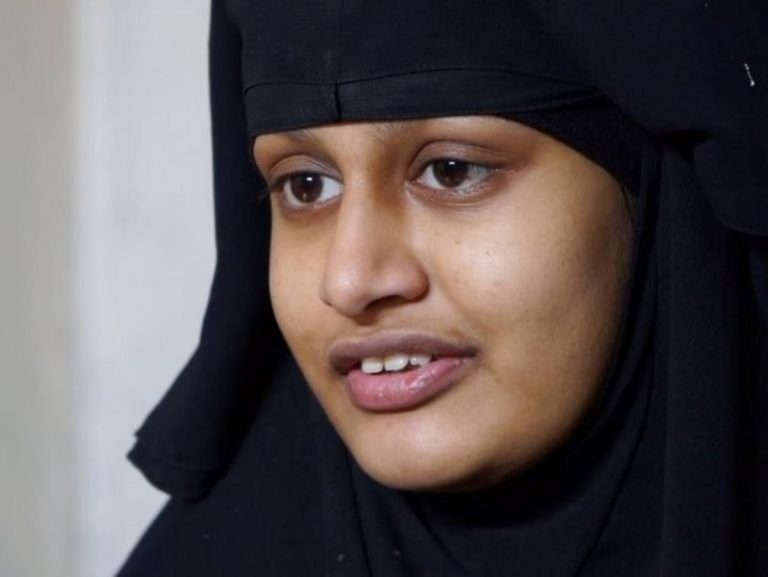 ISIS bride Shamima Begum has been blocked from returning to the UK to battle for her British citizenship, with judges finding in favour of the government.
Shamima Begum not coming back
Begum was a 15-year-old schoolgirl when she fled her east London family home to join Islamic State terrorists in Syria in February 2015.
When she was found in a Syrian refugee camp in 2019, then-Home Secretary Sajid Javid stripped her of British citizenship on national security grounds. The Court of Appeal ruled last July that Begum should be allowed back into the UK to fight an appeal, but when the legal battle reached the Supreme Court the government argued Begum's return would increase the risk of a terrorist attack on British soil. The ruling is an important victory for the government in the Begum case, vindicating its decision to strip her of citizenship and fight hard to maintain that position.
Mr Javid said: "The Home Secretary is responsible for the security of our citizens and borders, and therefore should have the power to decide whether anyone posing a serious threat to that security can enter our country. There are no simple solutions to this situation but any restrictions of rights and freedoms faced by this individual are a direct consequence of the extreme actions that she and others have taken, in violation of government guidance and common morality."
Embedded with Islamic State, she married jihadi fighter Yago Riedijk within ten days of arriving in Syria and had two children – both of whom have since died. Begum was heavily pregnant with her third child when, in February 2019, she was interviewed in a Syrian refugee camp by a journalist for The Times, announcing a desire to return to the UK.
Begum says she left Raqqa with her husband in 2017, and she is currently in the al-Roj refugee camp in northern Syria under the watch of armed guards. The government had also made the point that Begum is the architect of her own "dire" situation, and insisted she could be eligible for Bangladeshi citizenship.