Downing Street accuses the Kremlin of impersonating Ukrainian Prime Minister Denys Shmyhal to three British ministers.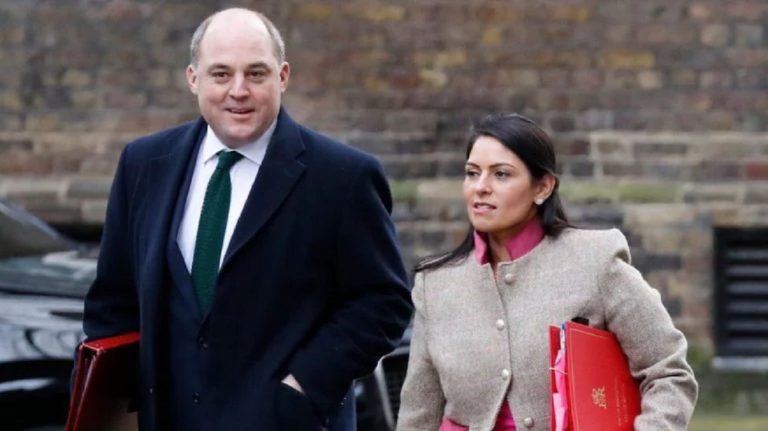 A dirty trick that ministers would not fall for. The British government says several senior ministers have been targeted by fake calls from Russia.
"The Russian state is responsible for the fraudulent phone calls made to British ministers last week," Prime Minister Boris Johnson's spokesman told a news briefing on Monday 21 March.
Britain accuses Russia of fake phone calls
He also said that "disinformation is a tactic straight out of the Kremlin playbook" and warned that falsified versions of the conversations could be published by Russia to justify their actions in Ukraine.
The spokesman added: "We know this is something the Russian state has a habit of trying.
Fake conversation with Denys Shmyhal
Several days before this accusation against Russia, Defence Secretary Ben Wallace revealed on 17 March that he had been the target of a bogus call via Microsoft Teams with someone posing as Ukrainian Prime Minister Denys Shmyhal.
"Today, an impostor claiming to be the Ukrainian Prime Minister tried to talk to me. He asked several misleading questions and after becoming suspicious, I ended the call," the British minister said in an initial tweet.
Today an attempt was made by an imposter claiming to be Ukrainian PM to speak with me. He posed several misleading questions and after becoming suspicious I terminated the call 1/2

— Rt. Hon Ben Wallace MP (@BWallaceMP) March 17, 2022


"No amount of disinformation, distortion and Russian dirty tricks can distract from human rights abuses and Russia's illegal invasion of Ukraine," he later added on the social network, calling the fraudulent call a "desperate attempt" by the Russian state.
Following Ben Wallace's revelations, Downing Street announced that two other ministers had been targeted by the fake calls: home secretary Priti Patel and secretary of state for digital, culture, media and sport Nadine Dorries.
No amount of Russian disinformation, distortion and dirty tricks can distract from Russia's human rights abuses and illegal invasion of Ukriane. A desperate attempt.

— Rt. Hon Ben Wallace MP (@BWallaceMP) March 17, 2022
Priti Patel said that a similar call was made to her before the one received by the Secretary of State for Defence. But unlike Ben Wallace, no information on the other two calls was released by the Home Office.
At a press briefing on Monday, Downing Street assured that "this will not be the last attempt, that's for sure". To counter these fraudulent methods of the Kremlin, the British government has also announced that it is putting in place "strong safeguards".