Fear in Alaska, where an earthquake of magnitude 7.8 was recorded off the coast: the tsunami alert was triggered.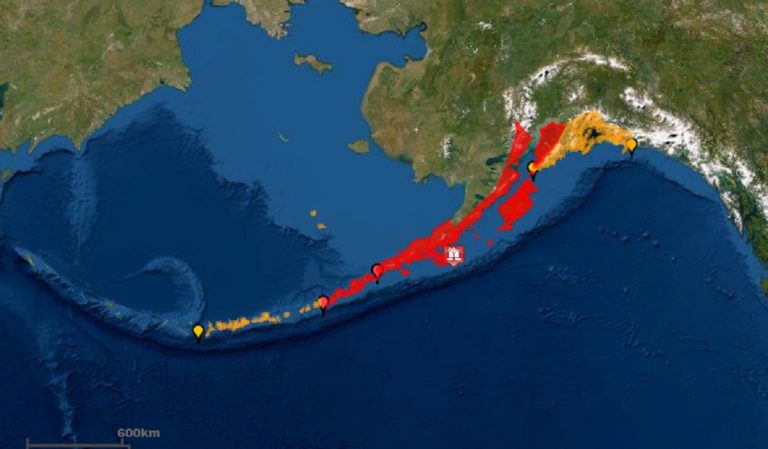 The US authorities have issued a tsunami alert following a major earthquake off the coast of Alaska. The Usgs, after initially estimating its magnitude at 7.4 degrees, classified it as an earthquake of 7.8 intensity.
Alaska earthquake of magnitude 7.8
The event, which took place at 22:21 local time on Tuesday, July 21, had its epicenter 98 km southeast of Perryville (Alaska), and hypocenter about 10 km deep. These are the exact geographical coordinates where the disturbance occurred: latitude 55.13 and longitude -158.63. The US tsunami alert system has explained that the activity is expected to hit within the next hour at locations along the coast of Alaska.
Sand Point may be hit at 11:15 local time, Kodiak at 12:05 and Cold Bay at 12:15. The warning of the possibility of dangerous waves generally concerns the coast within 300 km of the epicentre. The warning reads that people caught in the water of a tsunami can drown, be crushed by debris in the water or be wiped out at sea. The National Weather Service has reported that the Tsunami Warning Center is still assessing impacts on the coast of California.
At the moment it is not yet known whether the earthquake caused damage to property or people. The video footage that some witnesses recorded on the EMSC-CESM earthquake monitoring site shows the sirens announcing the alarm.