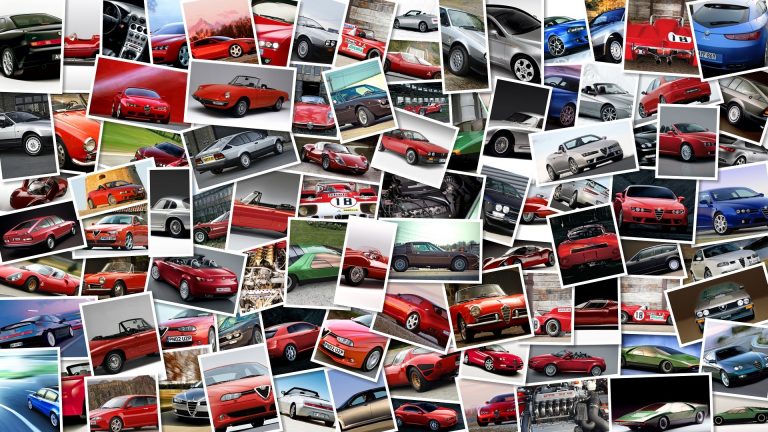 Finnish rider Mika Kallio (Kalex Marc VDS Racing Team) has taken today his first Moto2 win in his career at the Czech GP ahead of Japan's Takaaki Nakagami (Kalex Italtrans Racing Team, +0.
590) and Switzerland's Thomas Luthi (Suter Interwetten Paddock Moto2 Racing, +0.
799).
The last time Kallio had the pleasure to jump on the first step of podium was back in June 2008, when the now 30 years old rider won the Donington round of the now defunct 250 cc class.
Spaniard Pol Espargaro (Interwetten Paddock Moto2 Racing) was able to get the fourth place and cut the gap in the standings from championship leader and Kallio's teammate Scott Redding, who had to settle for 8th and saw his lead decrease by 5 points.
Espargaro and Redding had the chance to fight against each other several times, but considering that the Brit had been struggling the whole weekend (he was 13th in the grid whereas Espargaro was 4th) and still goes away from Brno with a cool 21 points advantage over his main rival, he shouldn't be too unhappy about the final outcome.
Then he'll have the chance to take his revenge on home soil next week in Silverstone, so it will be good for him to start the next race with such a reassuring lead.
Frenchman Joahnn Zarco (Came Iodaracing Project) was fifth followed by Spanish duo Nicolas Terol (Aspar Team Moto2) and pole sitter Esteve Rabat (Tuenti HP 40), with Simoni Corsi of Italy (Speed-Up NGM Mobile Racing) and Jordi Torres of Spain (Aspar Team Moto2) rounding off today's top 10.
See the entire race classification right after the jump.
Moto2 Brno 2013 – Race Classification1 Mika KALLIO FIN Marc VDS Racing Team Kalex 41'11.
7852 Takaaki NAKAGAMI JPN Italtrans Racing Team Kalex +0.
5903 Thomas LUTHI SWI Interwetten Paddock Moto2 Racing Suter +0.
7994 Pol ESPARGARO SPA Tuenti HP 40 Kalex +0.
9655 Johann ZARCO FRA Came Iodaracing Project Suter 1.
1006 Nicolas TEROL SPA Aspar Team Moto2 Suter 1.
5397 Esteve RABAT SPA Tuenti HP 40 Kalex 2.
4968 Scott REDDING GBR Marc VDS Racing Team Kalex 4.
4909 Simone CORSI ITA NGM Mobile Racing Speed Up 5.
77710 Jordi TORRES SPA Aspar Team Moto2 Suter 5.
79611 Xavier SIMEON BEL Maptaq SAG Zelos Team Kalex 8.
64112 Danny KENT GBR Tech 3 Tech 3 12.
42513 Dominique AEGERTER SWI Technomag carXpert Suter 12.
49014 Mattia PASINI ITA NGM Mobile Racing Speed Up 18.
59715 Toni ELIAS SPA Blusens Avintia Kalex 24.
42716 Randy KRUMMENACHER SWI Technomag carXpert Suter 24.
49717 Anthony WEST AUS QMMF Racing Team Speed Up 24.
86718 Yuki TAKAHASHI JPN IDEMITSU Honda Team Asia Moriwaki 29.
53019 Ricard CARDUS SPA NGM Mobile Forward Racing Speed Up 29.
61920 Louis ROSSI FRA Tech 3 Tech 3 35.
85321 Axel PONS SPA Tuenti HP 40 Kalex 39.
60722 Dani RIVAS SPA Blusens Avintia Kalex 49.
05623 Lucas MAHIAS FRA Promoto Sport Transfiormers 52.
61624 Doni Tata PRADITA INA Federal Oil Gresini Moto2 Suter 59.
01125 Thitipong WAROKORN THA Thai Honda PTT Gresini Moto2 Suter +1'35.
75226 Rafid Topan SUCIPTO INA QMMF Racing Team Speed Up +1'36.
434Not Classified Sandro CORTESE GER Dynavolt Intact GP Kalex 2 Laps Mike DI MEGLIO FRA JiR Moto2 Motobi 5 Laps Marcel SCHROTTER GER Maptaq SAG Zelos Team Kalex 5 Laps Alberto MONCAYO SPA Argiñano & Gines Racing Speed Up 5 Laps Alex DE ANGELIS RSM NGM Mobile Forward Racing Speed Up 6 Laps Steven ODENDAAL RSA Argiñano & Gines Racing Speed Up 8 Laps Gino REA GBR Gino Rea Montaze Broz Racing FTR 14 Laps Julian SIMON SPA Italtrans Racing Team Kalex 16 Laps © Photo Getty Images – All Rights Reserved