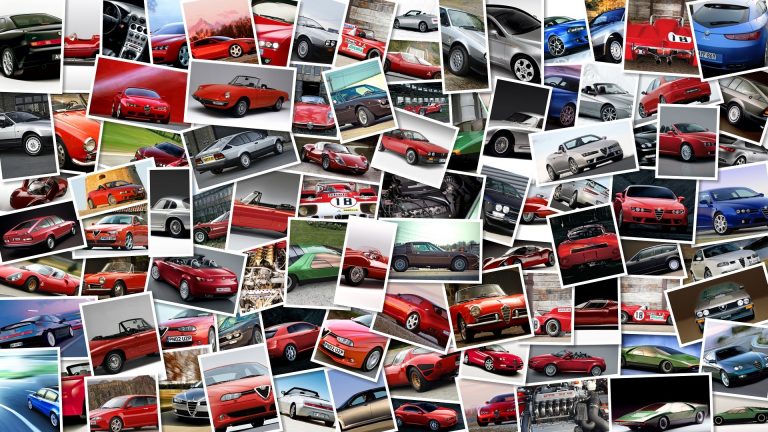 Esteve 'Tito' Rabat took a dominating and his first ever career win in Moto2 at Jerez, making it three different winners in the first three rounds and now leads the Moto2 standings by one point over Scott Redding.
The Tuenti Pons rider was virtually untouchable starting from Friday's practice sessions and only let Scott Redding command the third practice session, while he dominated qualifying with a highly impressive pace as he did the race, which strangely enough wasn't as exciting as Moto2 races usually are.
The 23-year old Rabat got the hole shot and for the entire 26 lapper had no rivals, managing with skill his Kalex and tires.
Scott Redding seemed able to catch him halfway through the race, but Rabat just upped his pace and leaving the Marc VDS rider unable to squeeze out more from his machine and having to settle for a comfortable second place.
The battle for the final podium spot was between Takaaki Nakagami and Pol Espargaro, but Rafid Topan Sucipto who didn't see the blue flag and didn't give way making the Spanish rider lose almost a second, but Espargaro wasn't giving up and began to shorten the gap between himself and the Italtrans rider, and caught him with just three laps to go.
The Spaniard passed Nakagami at the Dry Sack hairpin, then Nakagami grabbed back the position, but on the following lap under intense pressure the Japanese rider made a mistake, allowing Espargaro to pounce and take home the third spot.
Only Nico Terol was able to break the Kalex hegemony as he finished a distant fifth, but uncontested, while Xavier Simeon grabbed sixth from Jordi Torres in the finale.
Dominque Aegerter took 8th after Mika Kallio crashed out at the Dry Sac while trying to pass the Swiss rider.
Toni Elias was ninth while Marcel Schrotter closed out the top ten.
2013 Moto2 Jerez race results:01- Tito Rabat – Tuenti HP 40 – KALEX Moto2 – 26 laps in 45'04.
450 02- Scott Redding – Marc VDS Racing Team – KALEX Moto2 – + 4.
261 03- Pol Espargaro – Tuenti HP 40 – KALEX Moto2 – + 7.
517 04- Takaaki Nakagami – Italtrans Racing Team – KALEX Moto2 – + 7.
721 05- Nico Terol – MAPFRE Aspar Team Moto2 – Suter MMX2 – + 11.
535 06- Xavier Simeon – Desguaces La Torre Maptaq – KALEX Moto2 – + 13.
264 07- Jordi Torres – MAPFRE Aspar Team Moto2 – Suter MMX2 – + 13.
762 08- Dominique Aegerter – Technomag carXpert – Suter MMX2 – + 21.
105 09- Toni Elias – Blusens Avintia – KALEX Moto2 – + 24.
221 10- Marcel Schrotter – Desguaces La Torre SAG – KALEX Moto2 – + 24.
419 11- Thomas Luthi – Interwetten Paddock Moto2 Racing – Suter MMX2 – + 26.
526 12- Anthony West – QMMF Racing Team – Speed Up SF13 – + 27.
005 13- Johann Zarco – CAME Iodaracing Project – Suter MMX2 – + 35.
559 14- Simone Corsi – NGM Mobile Racing – Speed Up SF13 – + 35.
656 15- Alex De Angelis – NGM Mobile Forward Racing – Speed Up SF13 – + 35.
833 16- Mattia Pasini – NGM Mobile Racing – Speed Up SF13 – + 44.
877 17- Julian Simon – Italtrans Racing Team – KALEX Moto2 – + 44.
944 18- Randy Krummenacher – Technomag carXpert – Suter MMX2 – + 50.
024 19- Sandro Cortese – Dynavolt Intact GP – KALEX Moto2 – + 50.
327 20- Mike Di Meglio – JiR Moto2 – MotoBI – + 51.
861 21- Ricky Cardus – NGM Mobile Forward Racing – Speed Up SF13 – + 52.
312 22- Steven Odendaal – Argiñano & Gines Racing – Speed Up SF13 – + 52.
405 23- Yuki Takahashi – IDEMITSU Honda Team Asia – Moriwaki MD600 – + 1'03.
376 24- Alberto Moncayo – Argiñano & Gines Racing – Speed Up SF13 – + 1'08.
546 25- Louis Rossi – Tech 3 Racing – Tech 3 Mistral 610 – + 1'10.
022 26- Doni Tata Pradita – Federal Oil Gresini Moto2 – Suter MMX2 – + 1'19.
177 27- Danny Kent – Tech 3 Racing – Tech 3 Mistral 610 – + 1'36.
027 28- Rafid Topan Sucipto – QMMF Racing Team – Speed Up SF13 – 1 lap