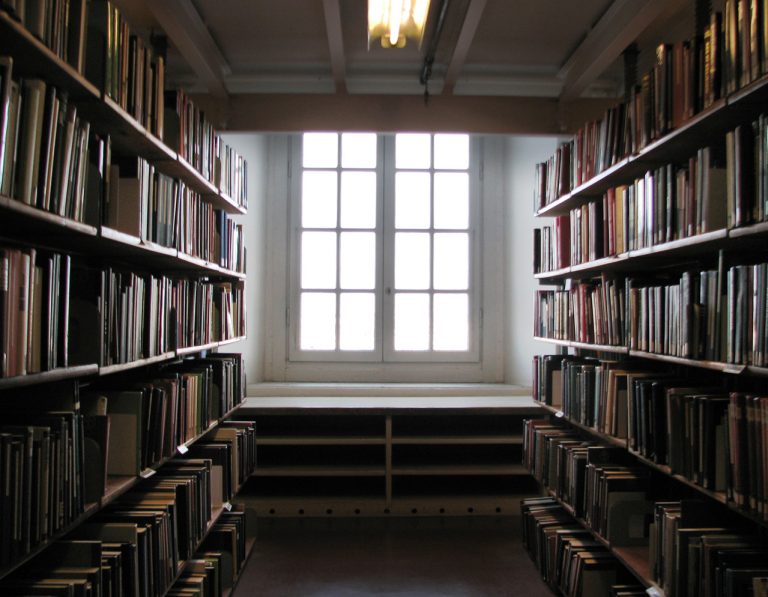 Today's MotoGP free practice at Brno saw Jorge Lorenzo once again dominate the timesheets and here's what all seventeen riders had to say after the first session, that was cut a little short when light rain fell at the end of the practice with the riders deciding to sit out the last ten minutes.
Jorge Lorenzo Position – 1st"I am happy to be riding here in Brno again.
It's always difficult to go back to work after the holidays and this track is so different to Laguna, so wide and much longer; it took me a few more laps than usual to get going! Once I found my rhythm this was a good session and I felt happy on my bike, with a good setting to start from.
We tried both rear tyres and we need more time to choose, because unfortunately it rained a bit at the end and we had to stop early.
We'll have to wait and see how the track is tomorrow but we hope for it to be dry so we can continue with what we started on today.
" Dani Pedrosa – 2nd"This was the first session after the summer break and I took it quite easy just to get into the rhythm and to get used to the bike again.
Things went smoothly this afternoon and this was a pretty good start to our weekend.
It was a pity that the session was interrupted at the end by the spitting rain, which was affecting the back side of the circuit the most, but before that came the feeling with the machine was quite good.
Also because of the rain we couldn't get through all the Bridgestone tyre testing we had planned, but it's not a big deal.
Tomorrow we will keep working on all areas of set-up and so far our direction seems on the right track.
" Valentino Rossi – 3rd "I'm happy, this was a good practice and I feel good on the bike.
After some laps I started to feel some pain in the shoulder and the leg but in general I am okay and my condition has improved a lot from the last race.
We've done a good job on the setting and I was fastest throughout most of the session.
It was a pity the rain came because we couldn't make the final step, but hopefully we can improve again tomorrow.
Even though I still have some pain I am quite a lot stronger, especially with the shoulder, so I don't have such a big problem in braking.
" Andrea Dovizioso – 4th "It was a good start for us and I'm reasonably happy with the job we did today – even though the lap times are not so indicative at this stage because they will come down quite a lot tomorrow if it stays dry.
We didn't have time to finish the full programme of work we had scheduled today because of the rain in the last ten minutes of the session.
So we still need to do some more testing on the Bridgestone tyre options, and we'll also make some set-up changes to get a bit more stability on the brakes.
I hope that tomorrow we can have two try sessions because the forecast is uncertain, but anyway I'm confident for this race weekend.
"Nicky Hayden – 5th"It was certainly nice to be back in the saddle today and the bike felt quite good out of the gate.
The two weeks away gave me time to think about some things and the team too, and together we were able to come up with some ideas that seemed to have worked.
I have to say thanks to the team for that and for the job they did today – every change we made throughout the session made the bike more comfortable and improved the lap time so they all did a great job.
The only bad thing is that they say there's a chance of rain tomorrow and we didn't get chance to try the soft tyre in the final ten minutes because we were ready to go with it but the track was damp.
Having said that I did my best time on the hard tyre just when the spots of rain started to come down a little bit – I'm not sure what everybody else had in the bag but I'm sure we're not miles away for the first session.
Hopefully it's the start of good things to come!"Colin Edwards – 6th "I felt pretty good immediately and I feel like we should be in for a strong weekend if we can build on the momentum from today.
A lot this season we have started on the back foot a bit and spent the whole weekend playing catch-up.
But we've got a platform to build on and that's mainly down to a new front-end setting we tried.
Thanks to my guys at Monster Yamaha Tech 3 because they came up with this experimental setting and it worked really well.
We put more weight on the front and I like it better than what I started the session on.
Now the bike holds the turn a lot better and I'm not running wide.
We've put more force through the front tyre to help it turn and I'm sure we can make another step tomorrow if we get dry conditions.
I've never had a top six here before, so after this start I'm hoping to put that right on Sunday.
"Casey Stoner – 7th"The session didn't really go the way I would have liked.
We struggled from the start getting comfortable with the bike, trying to get it working better through the middle of the turns.
We made it slightly better and the lap times came down by a couple of tenths but no more.
We've also struggled a little bit for rear grip.
We spent the session out on the softer tyre because we thought the track would be dirty but never really found the pace that we needed.
We tried a few different things to get it smooth over the bumps but still didn't find the grip we were looking for out of the corners.
In the last two sectors we look okay so we'll be working hard on the first half of the lap tomorrow.
We have a long way to go but if we can improve through there I'll be happy.
" Marco Simoncelli – 8th "Apart from the crash I'm happy.
I started out well but lost the front when I hit a bump and I crashed.
Maybe after a few days' holiday I was just pushing too hard.
When I went back out things went well and I set a 1' 58"840 on my own in the only run we had time for before it started raining.
The bike still doesn't feel great but I'm confident for tomorrow.
The rain wasn't heavy but there was no point staying out there and risking another crash.
I feel better with the electronics than I did at Laguna.
I spent time working on them with the team over the break and I think we're already noticing the benefit.
"Ben Spies – 9th "We started with the setting from Laguna Seca and I just couldn't quite reach the pace of where I needed to be.
But I know there is definite room for improvement.
The first bike I just couldn't get working like I needed and we'd got quite a bit different front-end setting in the second bike.
Right when I started my out lap on the second bike though I could see sprinkles of rain.
I was trying to get round as quick as I could to at least get one fast lap in to try and compare the different front set-up and I'm pretty sure we've found something with that direction.
The second bike should make it easier for me to roll through the middle of the corner because I was having to hold the brake a bit too much on the other bike to help it turn.
I'm pretty frustrated because that bit of rain stopped me from getting in a few laps to properly try it and get some data.
I wasn't fussed about bettering my time, I just wanted to feel the difference.
But I'm 90 per cent sure that the second bike set-up is the way we need to go.
"Álvaro Bautista – 10th "It is good to get back to work after a short holiday and the first practice was not too bad for us.
I started with the hard rear tyre and I didn't feel like I had much grip and it felt like I lost traction a few times.
We are working to improve this problem and in the last 15 minutes of the session we were going to test the softer tyre, but it started to rain so I couldn't compare the different tyres.
Tomorrow I hope we have good weather so I can test the soft rear and improve the grip to the back of the bike.
"Loris Capirossi – 11th "I think we've worked well today to check the two bikes to see which one works the best around here.
One certainly has a better feeling, but we still need to work on the electronics side of things, because I don't feel very comfortable with the throttle connection.
Overall it hasn't been too bad and I think the track is good for us and we can improve quite easily tomorrow to get much better times than we did today.
"Aleix Espargarò – 12th"During the first few laps it was difficult to have the necessary feeling with my bike after two weeks of break.
The hard tyres where not suitable for this circuit and they have made us lose a bit of time.
As soon as we changed tyres I considerably lowered my lap times.
I still have some stability problems in the slow corners and I'm very slow in the last sector of the track, but we have identified with my engineers some improvements that will allow me to be faster tomorrow during the second free practice and the qualifying.
I'm sorry to have lost the last ten minutes of the free practice today because of rain, but I'm sure that with the stable conditions that we had at the beginning of the practise, I could shave a lot my lap time.
Tomorrow I will give my best to get a good position on the starting grid.
"Mika Kallio – 13th"I haven't big problems with my bike, I just need to run as much as possible on this track to improve my feeling and to give some technical advice to my engineers.
Too bad that the rain made us miss the last part of practice.
During the last entrance to the pits, we had made some good changes that allowed me to do mark my best lap, but because of the rain, I managed to make only two laps with the new setting.
Tomorrow we'll start from here to continue to improve our times and reduce the gap from the other riders.
"Marco Melandri – 14th"We knew this would be a tough session for us because we had made some quite radical changes to the bike.
I expected to struggle today but not this much.
Hopefully we can make sense of the data we've gathered tonight and come up with an effective solution.
We need to work on the suspension to rediscover my feeling and get back on the pace.
My problem with this bike has always been corner speed, which is my strong point as a rider and something we're currently unable to take advantage of but I'm confident we can find a solution tomorrow.
"Hector Barbera – 15th"We have tried a tonne of different things with the front end today because that's the area I had the most problems with.
The forks were rebounding a lot in corner entry and I couldn't get a feel for the tyre.
It's fair to say we struggled to fix it but I'm not concerned because it's only the first day.
I didn't know the track with this bike so we have to work hard tonight to make sure we're in good shape for the morning session.
Apart from that we had a few drops of rain at the end of the session and weren't able to try our final set-up change and also I'm sure that the hard tyre would have been better.
Anyway, we know exactly where we need to improve and how to do it so I'm sure we'll take a giant step tomorrow.
I love this circuit and I was really fired up at the start of the session – unfortunately it just didn't pan out as we'd hoped.
It's not a problem, we'll just keep working to improve tomorrow.
"Randy de Puniet – 16th"I knew that it would not be easy so this is exactly what I was expecting.
Everybody thinks I came back too early but I feel fit even though my leg aches especially when changing gear.
However I think I can improve my physical condition session by session and hopefully the pain will be less and less.
Today I did not get any painkiller but unfortunately I suffered a small highside after few laps and hurt my leg on the bike.
That's was very painful! The guys moved the shift pedal to make me more comfortable and I am confident we can improve step by step".
Alex de Angelis – 17th"We changed a lot on the bike and that was difficult for me.
Now I need to understand the new set up.
It is defiantly better than in Laguna Seca, I could feel that, but it is not enough yet.
Some parts of the track work really well for me and some parts don't.
Then it started raining and I could not improve my lap time.
Tonight we will have a lot of work waiting for us to prepare for tomorrow.
"