George Clooney and Elisabetta Canalis arrived in Sardinia so that the American actor could meet the parents of the Italian showgirl.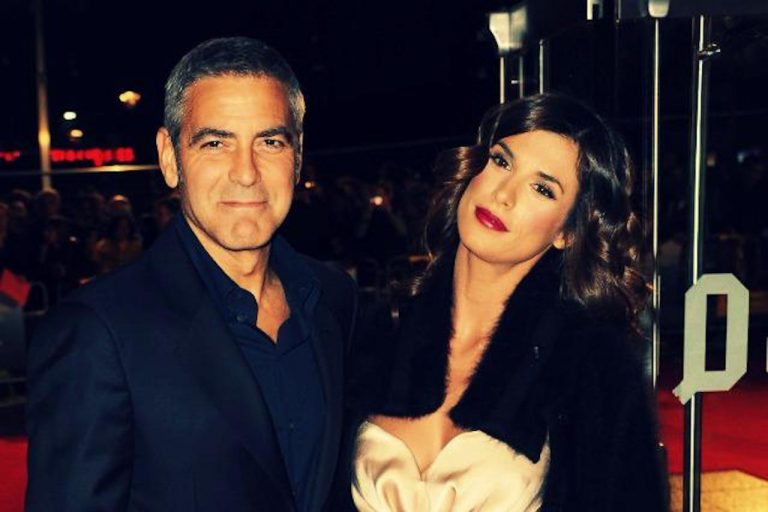 George Clooney arrived with his new girlfriend Elisabetta Canalis in Sardinia, where the beautiful Italian actress was born, to meet her parents.
George Clooney visits his girlfriend's parents in Sardinia
The village women of Tresnuraghes (Oristano) welcomed with extraordinary warmth this morning the actor George Clooney, who arrived with a private jet yesterday at the airport of Alghero with his girlfriend Elisabetta Canalis.
After meeting the parents of his partner, Clooney spent the night in the house that the Canalis family has in the historic center of the village in the hills, a few kilometers from the beautiful beach of Porto Alabe.
And this morning, while Elisabetta's father, Cesare Canalis, loaded on an SUV the few bags of the couple, Clooney gave himself to the cameras and fans, signing autographs, letting himself be kissed and embraced by ladies of all ages and posing for photos.
The two boyfriends initially showed understanding with the crowd that surrounded them, but within a few moments, they quickly headed towards Porto Conte, where they managed to completely lose their tracks.
It seems very clear at this point the intention on the part of George Clooney and Elizabeth Canalis to break away from the public and media and try to enjoy some relaxing moments, away from everyone, clearly detaching from the hectic work and the continuous chatter that currently involve the showgirl about possible participation in the next Festival of Sanremo. The relationship between the two seems more stable, as they were seen in June in the Clooney's villa on Lake Como and also why Mr. Soave introduced his girlfriend to his circle of closest friends, including Cindy Crawford.