A Dame Vera Lynn portrait has been projected over the onto the White Cliffs of Dover in memory of the singer. "I feel very honored", said her daughter.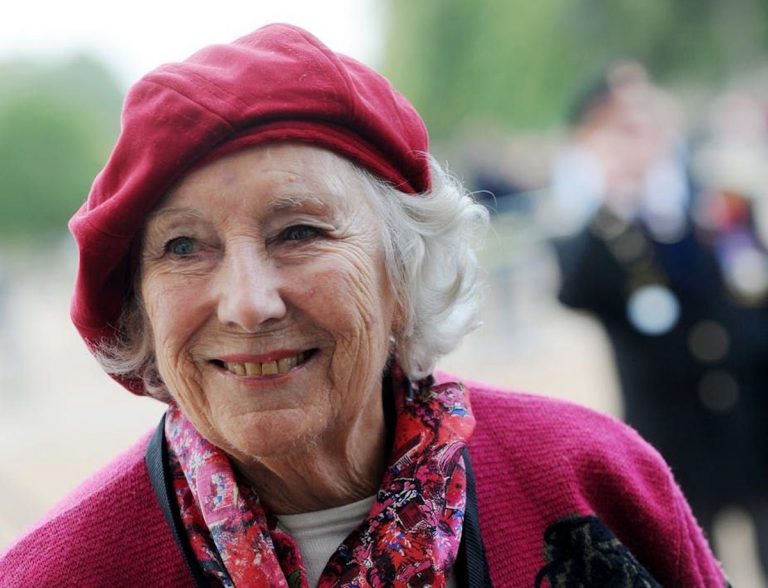 Spitfire will flypast in honor of the Forces Sweetheart Dame Vera Lynn over her Sussex village before the funeral today. The singer entertained the troops with morale-boosting visits to the front line during the Second World War. A lot of people will come to say goodbye to their "special local lady" who died on June 18 at 103 years old.
Spitfire flypast in honor of Vera Lynn
The procession will leave her family home and walk through the centre of village so residents can pay their respect to the Forces Sweetheart. Spitfire and a Hurricane, which are two of the most famous aircraft from the war, will fly over the village as a sign of respect for Vera Lynn.
Dame Vera's daughter, Virginia Lewis-Jones said: "We want to thank everyone for their tremendous support over the past few weeks. My mother always appreciated receiving messages from all over the world. Ditchling was always particularly special to her. That is why we know she would be touched that so many people want to pay their respects in the village tomorrow. It means so much to see her mother's legacy living on. We are sure her music will endure forever but most importantly, we hope that people will continue to support those charities that she cared about so much."
The funeral and the Cliffs of Dover
After leaving her village Ditchling, the procession will continue to the crematorium in Brighton. There a tri-service route-lining party will wait outside the chapel, together with a military party ready to receive the coffin. A bugler from the Royal Marines will play musical tribute inside the chapel. For this occasion a senior officer will represent the Ministry of Defence. Ahead of the funeral, the celebration consisted also of a giant portrait of her projected over the Cliffs of Dover. Dame Vera's figure is strongly associated with the cliffs. Ms Lewis-Jones declared: "I feel very honoured to have my mother's image on the White Cliffs of Dover, which is so closely associated with her, and I know that she would definitely feel the same."
READ MORE: