Coronavirus, the youngest victim is 18yo : the latest updates on the spread in the united kingdom and on preventive measures.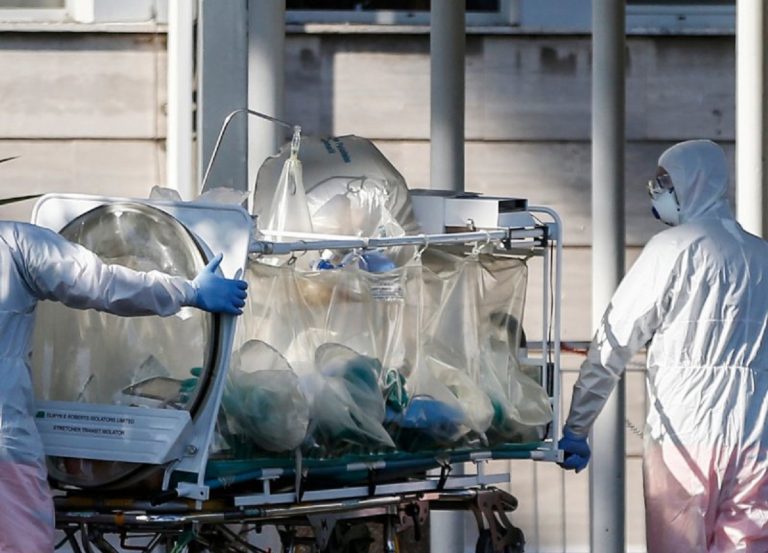 UK issued a policy to conduct social distancing but still a lot of citizen ignored this policy although the Coronavirus cases is up to 5,683 cases with 281 death and 135 recovered. The experts from University College London and the University of Cambridge and Health Data Research UK carried out the research, which hasn't been peer-reviewed and warned of the unintended consequences of the government's strategy.
Coronavirus UK, the youngest victim is 18yo
First, the current measures do not far enough in stopping the disease spread.
The government should do more to suppressing the epidemic. If needed, government need to take some actions such as enforced lockdown or enforced social distancing. Whereas on the other hand there are worrying image of a suspected Coronavirus patient being carried into an ambulance on a stretcher in London shows the stark reality of the disease. Not only that, the youngest person of Coronavirus patient is died in 18 years old.
Also it revealed some 37 people with age between 18 and 102 died after testing positive for Coronavirus in England. Then the British headteacher died after being diagnosed with Coronavirus. Rose Primary School will completely close on Monday out of respect for Wendy Jacksons who passed away. Chairman of governors Fred Chatfield, said the death is a "huge loss" and urged parents to keep their kids at home as the disease continues to spread.
Furthermore, due to reduces services and station closures, the commuters were crammed onto train. Furios key workers feeling fears that they could catch Covid-19 while travelling to and from work, and urged non-essential workers to stay at home. Not only that, there are scenes of huge crowds flocking to Britain's parks, beaches, and holiday spots on Mother's Day.
Coronavirus UK, the latest updates
The Prime Minister, Boris Johnson, responded to its scene. Boris Johnson said there was no ban on going outdoors for fresh air – yet – as he told Brits to stay home as much as possible. The UK could be forced under a full lockdown within hours if the public does not heed pleas to stay two metres apart outdoors.
He warned: "I don't think you need to use your imagination very much to see where we might have to go, and we will think about this very very actively in the next 24 hours." From the industry, Nando's shuts all 400 restaurant in the country temporarily until further notice. The company said: "The health and safety of our customers and team is our highest priority.
"We have decided that the best course of action right now is to temporarily close our restaurants until further notice." McDonald's also closing all its restaurant over the Coronavirus outbreak. The company plans to shut its branches by 7pm tomorrow, while also working with community groups to distribute food and drink in the coming days.
It comes after the Government ordered restaurants, cafes, pubs and other public places to close in a bid to stem the spread of the disease. A spokesman said: "We have taken the difficult decision to close all McDonald's restaurants in the UK and Ireland by 7pm on Monday 23rd March at the latest. "This is not a decision we are taking lightly, but one made with the well-being and safety of our employees in mind as well as in the best interests of our customers.