Coronavirus, health leaders expect UK epidemic to peak within fifteen days and fear for over 100,000 people.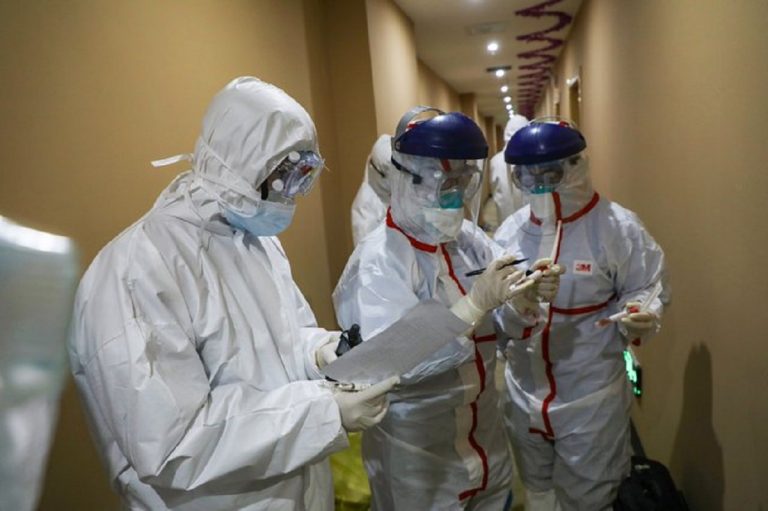 The people who are infected by Coronavirus in UK become larger. Health chiefs expect the UK outbreak to begin peaking within a fortnight and there are fears that more than 100,000 people could end up catching the flu-like illness.
Actually, it takes about five days on average for symptoms to show, meaning the infected can spread the virus before they feel unwell. Before that, you need to know about how and where to get tested, how long you will wait for a result and how many people are being tested.
How do you get tested?
People who sustain symptoms or fear if get Coronavirus should not visit pharmacy, hospital, or GP Surgery. The first step is call to report their symptoms. If you are in England, call NHS 111. In Scotland call your GP or NHS 24 on 111 out of hours. In Wales call 111 (if available in your area) or 0845 46 47. In Northern Ireland call 111. The staff will guide you what to do next.
Who is being tested?
The NHS only tests who have symptoms likely Coronavirus or have been in close contact with someone who has been diagnosed. Then, people who are returning from outbreak countries including Italy, Iran, China, and parts of South Korea will be tested. Better to stay indoor if you just returning from other countries and avoid contact other people even if they do not have symptoms.
Samples are swabbed from the back of the throat, nose and deeper respiratory tract and then sent for laboratory testing.The tests are carried out by medical staff dressed head-to-toe in protective gear. Samples are taken to a lab and most test results come back within 24 hours. In some cases, people have had to wait up to five days to find out if they have the virus.
People can go to an assessment pod or tested at home. Health official said, "Once the result is available, it is sent back to your doctor or nurse who will let you know the result and give you advice on what to do next."
The result
If the result is positive, you may be admitted to hospital or be told to self-isolate at home. The Department of Health says: "Typical symptoms of Coronavirus include fever and a cough that may progress to a severe pneumonia causing shortness of breath and breathing difficulties. "Generally, Coronavirus can cause more severe symptoms in people with weakened immune systems, older people, and those with long-term conditions like diabetes, cancer and chronic lung disease."
Vaccine for Coronavirus still in progress. Experts have said it could take up to a year before a vaccine is ready to be rolled out. Antibiotics do not help because they do not work against viruses, the NHS said. It added: "Treatment aims to relieve the symptoms while your body fights the illness. You'll need to stay in isolation away from other people until you've recovered."