Key workers in the UK can be tested soon for Covid: this will lessen the chance of contagion.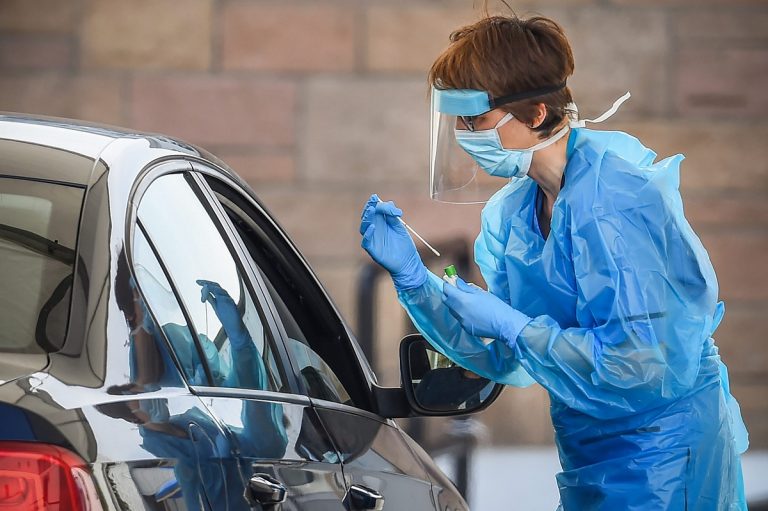 Key workers and their families can be tested for free for Covid from Friday 24/04 as ministers seek a way out of the lockdown. Teachers, bus drivers, and supermarket staff can book a test on the Government website if they are displaying symptoms.
Some 18,000 contact tracers will be hired to identify those who have come into close contact with an infected person so they can be quarantined.
Covid: key workers and their families can now be tested
Public Health England wants the system up and running in three weeks so it can be used if the Government wants to ease restrictions at the next lockdown review on May 7. Health Secretary Matt Hancock said it was part of "getting Britain back on her feet". He also added: "Testing, tracking, and tracing, done effectively, can help to suppress the transmission in a way that allows you to have lesser social distancing rules. But with testing capacity standing at slightly over 50,000, and just 23,560 actual tests carried out Thursday, there are fears the Government will struggle to meet demand". Like what NHS and care staff felt before.
The criteria for which key workers qualify are needed for tests will be similar to those used to decide whose children can still attend school. They will have to display current symptoms for the tests to work, as no successful antibodies test has yet been devised. Tests will be offered at dozens of drive-through sites, at mobile laboratories, or at home, with up to 1,000 kits a day sent out via Amazon. Results from the drive-through sites will be sent out by text within 48 hours and within 72 hours of collection of the home delivery tests.
Wales has already announced plans to expand testing to key workers including delivery drivers, food production workers, utility workers, and key public service staff. Chief Scientific Adviser Sir Patrick Vallance said the Government was "on track" to delivering 100,000 tests a day in six days' time. There are now just 28 drive-through sites, though ministers promised up to 50 within a week, and just four mobile labs, though the Army is expected to help deliver more.
Cabinet minister Brandon Lewis said that it's dreadful that we can't get more people tested. That's why it's important we do upscale the ability for people to access these tests. But Shadow Health Secretary Jonathan Ashworth said: "We have urged the Government to do more testing and consistently questioned why ministers were not moving to a test-and-trace strategy. It is crucial that greater numbers of critical workers are now able to access testing".