After ONS figures confirmed more than 730,000 jobs were lost since March, UK has officially entered recession.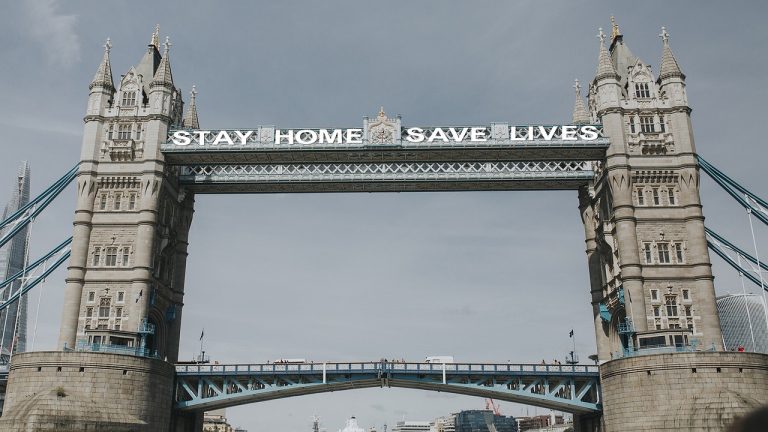 It is official, the UK is in recession. It was no secret that the country was suffering during lockdown, but now data are confirming the official economic decline.
First recession since 2009
Britain's economy is in decline. The Office for National Statistics (ONS) confirmed UK economy shrank 20,4% from April to June, during lockdown, the biggest three-month fall on record.
This follows a fall of 2,2% registered from January to March, which means the country is in deep economic decline. The country saw good signs in June after lockdown measures eased and the economy seemed to be bouncing back growing by the 8,7%, but this was definitely not enough.
Two successive quarters of economic decline is officially a "technical recession".
This comes after ONS figures showed 730,000 workers lost their jobs since March and the services sector registered the deepest quarterly recession on record, as shops, schools and all hospitality closed their doors. UK's decline is second only to Spain (with a 22,7%), and it is about twice the size of Germany and the US. The British economy was hit so hard because of its fundamental reliance on hospitality and services, which now more than ever is discovered to be essential for Britain's wealth.
"Hard times are here"
It is the first economic recession since the 2009 global financial crisis.
Finance minister, Rishi Sunak, commented the statistics: "I've said before that hard times were ahead and today's figures confirm that hard times are here. Hundreds of thousands of people have already lost their jobs, and sadly in the coming months many more will". In May, Sunak warned about a forthcoming recession, "the likes of which we have not seen..While there are difficult choices to be made ahead, we will get through this, and I can assure people that nobody will be left without hope or opportunity", continued the Chancellor.
Economists are urging the government to support businesses by cutting employers' national insurance contributions, making it cheaper to hire. Chief economist, Tej Parikh said: "Job losses have been mounting, and may only increase as we reach the end of the furlough scheme. The pile of debt businesses have had to take on could cause a lasting hangover."
The Bank of England predicts British economy won't be back to the 2019 wealth, until the end of 2021.
Meanwhile in Downing Street
While Finance minister warns 'hard times are here', further announcements are expected from Boris Johnson.
On Tuesday he affirmed the British economy will be facing "bumpy months" and there is a "long, long way to go" until it returns to "economic vitality and health". About the ONS figures, he said: "We always knew that this was going to be a very tough time for people".
"What we are going to have to do is to keep going with our plan to 'build, build, build' and build back better, and ensure that we make the colossal investments that we can now make in the UK economy to drive jobs and growth".
The Prime Minister was fiercely criticised for not responding quickly enough to the crisis.
"A downturn was inevitable after lockdown, but Johnson's job crisis wasn't" said Shadow Chancellor Anneliese Dodds. "Now he must take responsibility, scrap the one-size-fits-all withdrawal of wage support and bring the health crisis properly under control." Rishi Sunak has warned about tax increases to face the economic crisis, which would hit higher earners.
READ MORE: