Vladimir Putin has given the announcement every world leader was waiting to make: 'vaccine is ready', but experts worldwide say it is not.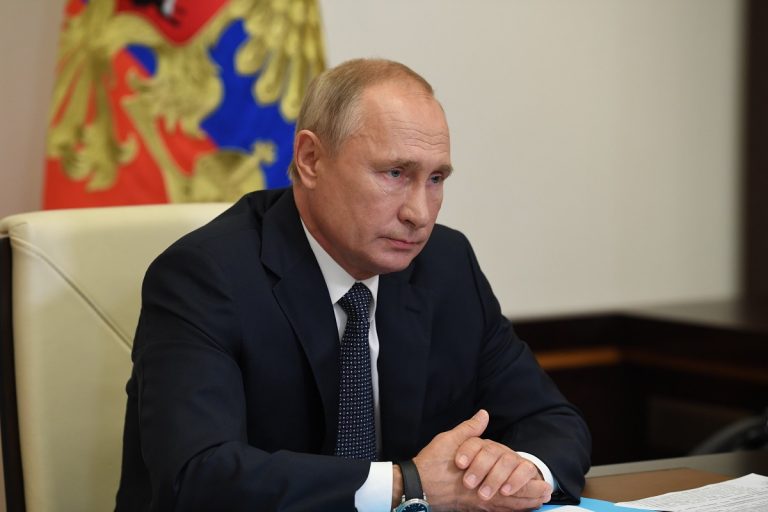 On Tuesday morning, Putin announced Russian Covid vaccine has been approved, officially making it the world's first vaccine for coronavirus. But he has not yet won the vaccine race, health officials say, and here's why.
Russia announced 'Sputnik V' has been approved
The long-awaited announcement came on Tuesday and Vladimir Putin was the one to have the honour. 'Sputnik V' is the Russian vaccine for coronavirus developed by the Gamaleya Research Institute, the name is a reference to the world's first satellite launched by the Soviet Union in 1957.
The name choice might give a sense of the political pressure that world leaders have put on owning the first-ever coronavirus vaccine. During a teleconference meeting with Russian members of his government, Putin declared 'Sputnik V' has passed all the health checks and it was officially granted regulatory approval. He added his daughter has already been injected. Russian officials said the country will be ready for mass vaccination in October and that health workers and teachers will have the priority.
According to ClinicalTrials.gov, the Gamaleya vaccine is given in two doses and is made of two adenoviruses, the first is the same virus (Ad26) used in the experimental vaccine in development by Johnson & Johnson, while the second dose is Ad5, which is like the one developed in China. According to the vaccine registration certificate, the 38 participants who have been injected with the two, have produced antibodies that neutralize viral particles.
Why the skeptic response
Health officials worldwide responded to the announcement criticizing Russia for 'rushing it'. This is because the vaccine has not yet finished its testing. A vaccine to be approved has to undertake certain stages of human trials in order to ensure and declare its efficiency and safety. Putin announced 'Sputnik V' has been approved by Russia's health ministry, but although it went through the first two phases of clinical trials, it still has to complete the phase 3 which experts consider essential for the testing process. Experts say approving a vaccine for widespread use without having completed the trials would be extremely dangerous, as it would put people at risk and it would also impede a future quality Covid immunization. Scientists, world leaders and institutions immediately criticised Putin's announcement.
"This is a reckless and foolish decision. Mass vaccination with an improperly tested vaccine is unethical. Any problem with the Russian vaccination campaign would be disastrous both through its negative effects on health, but also because it would further set back the acceptance of vaccines in the population," Francois Balloux, a geneticist from University College London.
Danny Altmann, Professor of Immunology at Imperial College London, said: "The bar is necessarily set very high for criteria that must be satisfied for approval after Phase 3 clinical trials," Altmann said. "The collateral damage from release of any vaccine that was less than safe and effective would exacerbate our current problems insurmountably. I hope these criteria have been followed. We are all in this together."
US infectious disease expert Anthony Fauci said: " Having a vaccine.. and proving that a vaccine is safe and effective are two different things.. If we wanted to take the chance of hurting a lot of people or giving them something that doesn't work, we could start doing this, you know, next week if we wanted to. But that's not the way it works".
World Health Organisation (WHO) declared a "rigorous review" of the vaccine will be undertaken before any recommendation. Russian findings are actually similar to results of other candidate vaccines, that are undergoing other trials. At the moment, there are 25 other vaccines in development, including the one from the University of Oxford and AstraZeneca, and one from Moderna and the US National Institute of Health, both of which are undergoing phase 3 testing. Despite the progress, experts warn a vaccine will probably not be available until mid-2021.
READ MORE: