In her first appearance at a public event in months, Elizabeth II arrived on the arm of her son Andrew, who has been the subject of sexual assault allegations.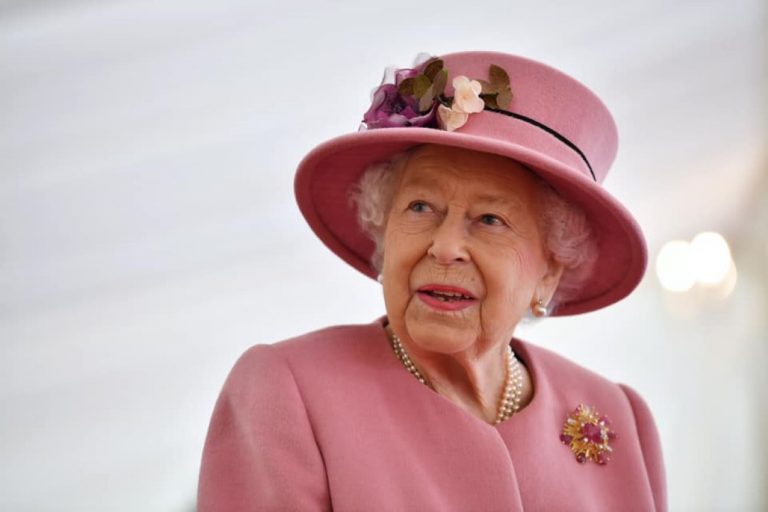 It's her big comeback in front of her subjects: after cancelling several engagements in recent months due to health problems, Elizabeth II took part this Tuesday 29 March in a religious ceremony in tribute to her late husband, Prince Philip.
Elizabeth II moved to tears at a ceremony in honour of Philip
During the ceremony, the Queen appeared particularly moved, with tears in her eyes, at the mention of the Prince.
While it was still unclear whether she would attend, the Queen was keen to be present at the ceremony, which comes almost a year after the death of her husband and "rock" of 73 years.
The ceremony for Philip pays tribute to the man who stood by Elizabeth II for over seven decades.
Arriving on the arm of Prince Andrew
She arrived at Westminster Abbey on the arm of her son Andrew, whose first public appearance was also after the settlement with American Virginia Giuffre, who accused her of sexual assault.
She did not enter through the main door but through another entrance, out of sight, to shorten her journey. Once inside the abbey, she walked slowly but surely to her seat alongside her eldest son Prince Charles, heir to the throne.
God Save Our Gracious Queen 🇬🇧 #QueenElizabeth pic.twitter.com/MZ083imSQz
— Trina (@Katrina76And) March 29, 2022
Difficulties in getting around
In mid-March, the oldest member of the British royal family cancelled at the last minute her participation in a church service organised as part of the annual Commonwealth Day.
The sovereign, who recently turned 70, has recently reported difficulty in moving around and has been seen relying on a cane, as she did on Tuesday.
According to press reports, she uses a wheelchair in private, and a golf cart in Windsor Gardens, while a stairlift has been installed at her Scottish residence of Balmoral. The Queen was also diagnosed with Covid-19 in February, with mild symptoms.
Elizabeth II at the height of her popularity
The sovereign, who turns 96 in April, has considerably lightened her schedule since a night in hospital in October for tests whose nature was never revealed. Since the beginning of the pandemic, she has retreated to Windsor Castle, some 40 kilometres from London, and now finds it difficult to travel.
The funeral of the Duke of Edinburgh, who died aged 99, was held in a small ceremony because of restrictions linked to the coronavirus pandemic, with the Queen sitting alone in Windsor Chapel.
Elizabeth met Philip when she was 13 and he was 18. They were married in November 1947. Last winter, during her traditional Christmas address, she said she missed his "mischievous" look and his laugh.
Despite the scandals that regularly rock her family, Elizabeth II remains at the height of her popularity. Four days of celebrations are planned in June in the UK to mark her 70th year on the throne, her "platinum jubilee".