"Shameful incident and affront to international norms": President Biden comments on the plane hijacking by Belarus"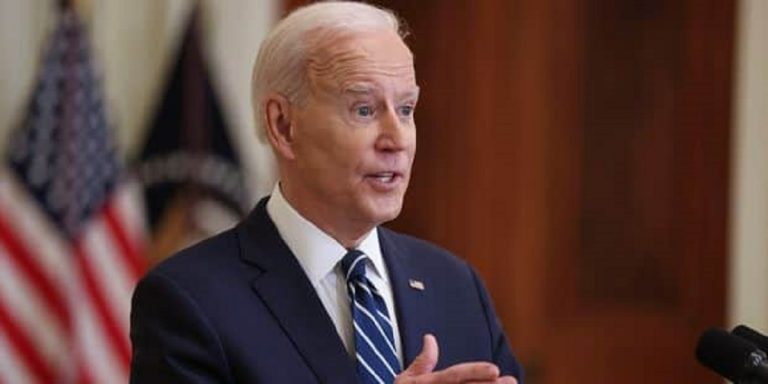 The news of the Ryanair flight hijacked in Minsk, Belarus, to arrest the Belarusian opposition leader Roman Protasevich has gone around the world. After European sanctions, the United States condemned it.
Aircraft hijacking Belarus, Biden: "Shameful"
American President Joe Biden has condemned the hijacking of a plane from Athens to Vilnius as a "shameful incident and a direct affront to international norms".
Joe Biden says he supports the European Union's sanctions against Belarus. "I welcome the news that the European Union has called for targeted economic sanctions and other measures and have asked my team to develop appropriate options against those responsible for this incident, "in close coordination with the EU, other partners and allies, and international organisations," the US president said in a statement.
Biden on plane hijacking: "US calls for release of Pratasevich"
Biden then joined other countries around the world calling for the release of the Belarusian blogger. "The disgraceful incident and the video in which Pratasevich appears to have acted under duress," Joe Biden continued, "are indecent attacks on political dissent and freedom of the press. The United States joins other countries around the world in calling for his release, as well as that of hundreds of political prisoners who have been unjustly detained by the Lukashenko regime".
The US President then joined those calling for an international investigation to establish the facts, reiterating his praise: "for the courage and determination of Belarusians fighting for fundamental rights, including Pratasevich and opposition leaders like Svetlana Tikhanovskaya and her husband Syarhey Tikhanovsky. The United States stands by the Belarusian people in their struggle."
Biden: "Airplane hijacking was a shocking action"
"This was a shocking action, hijacking a flight between two European Union member countries for the apparent purpose of arresting a journalist," reported Jen Psaki, spokeswoman for Joe Biden. "This constitutes a brazen affront to international freedom, peace and security by the regime. We condemn the ongoing attack by the Lukashenko regime and the arbitrary detention of journalists simply for doing their job," she concluded. The US request joins those of other states: "an immediate, transparent, credible international investigation" to shed light on the case.