The UK ordered about 100m doses of the Oxford vaccine: they will be enough to cover circa 50m persons.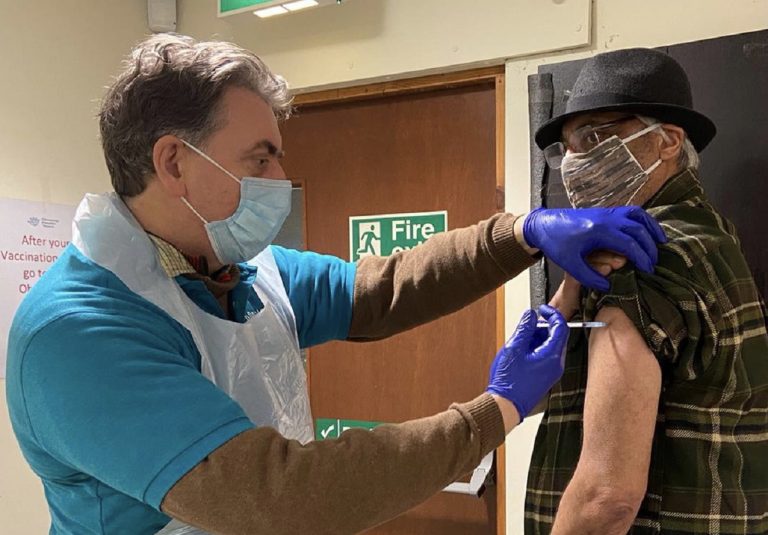 This morning, Wednesday, December 30th, UK medicine regulators approved the Oxford-AstraZeneca jab. As a consequence, all adults in UK will be able to get the Covid vaccine.
The Covid vaccine will be enough for all UK adults
In fact, UK reserved about 100m doses of the Oxford vaccine.
In this way, 50m people will be sure to get the vaccine, while 20m people are already covered by the Pfizer jab.
Anyway, vaccinations are to be delivered according to a priority list. Indeed Health Secretary Matt Hanckock assured vulnerable people will be vaccinated by the spring. In fact, the list will remain the same as it is with the Pfizer jab.
Care home residents, frontline health and care workers and over 80s are first. Younger pensioners, shielders and under 65s with health conditions will follow.
Anyway, since the Oxford jab can be stored in normal fridges, more people can be prioritised to get their first dose. Moreover, the second dose is to be handed out after twelwe weeks.
Mr Hancock praised the scientists' efforts, but did not go too far speaking about a vaccination date for youngsters. "Once we've vaccinated all of them – belonging to the priority list – and the over 50s, which is a significant chunk of the population, then we will continue to vaccinate the under 50s.
"Even though the likelihood of dying from the disease is much lower if you're under the age of 50. Because we've got enough of this vaccine on order to vaccinate the whole population.
"So I can say now with confidence that we can vaccinate everyone – except of course for children, because this vaccine has not been trialled on children and anyway children are much less likely to have symptoms from the disease".