The UK's new sanctions on Russia will target individuals ranging from oligarchs to celebrities.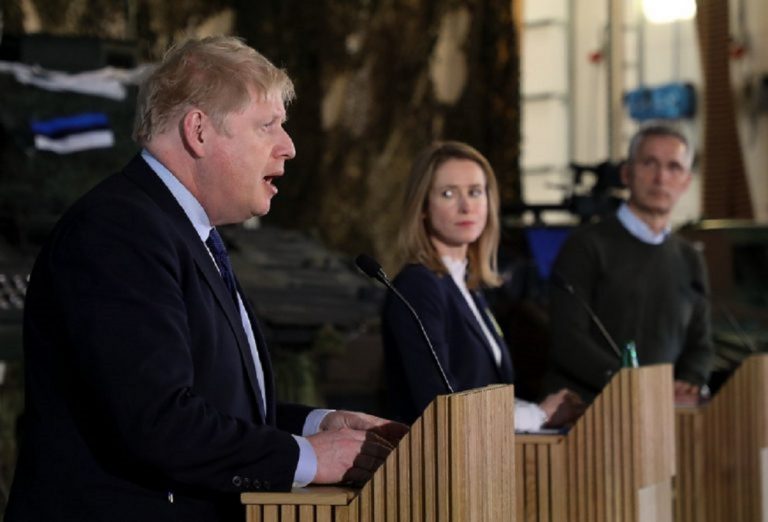 UK expands sanctions on Russia against "key industries and individuals". The sanctions now have a different objective, to undermine the morale of a country on the brink of bankruptcy.
UK expands sanctions on Russia
The UK announced 65 new sanctions against Russia on Thursday 24 March.
They target a range of strategic industries, banks and business elites. As Foreign Secretary Liz Truss announced in a statement, the sanctioned individuals and companies will have their assets frozen in the UK. This means that no British citizen or company will be able to do business with them.
Nor will they be able to travel to or from the UK. The sanctions target key industries and individuals that support Russia's illegal invasion, she says, such as Russian Railways and the defence company Kronshtadt. Kronshtadt is the main producer of Russian drones. It also sanctioned the Wagner Group, the Russian mercenary organisation allegedly commissioned to assassinate Ukrainian President Volodymir Zelensky.
New UK sanctions on Russia
Six other banks are being targeted, including Alfa Bank, whose co-founders include already sanctioned oligarchs Mikhail Fridman, Petr Aven and German Khan. The world's largest diamond producer, Alrosa, has also been sanctioned.
Those sanctioned include billionaire oil tycoon Eugene Shvidler; Tinkoff bank founder Oleg Tinkov; Herman Gref, CEO of Russia's largest bank, Sberbank; and Polina Kovaleva, stepdaughter of Foreign Minister Lavrov.
Pfizer announces need for a fourth dose of covid vaccine
Galina Danilchenko, installed by Russia as "mayor" of Melitopol, has also been sanctioned.
NATO Summit
With these new measures, the UK has now sanctioned more than 1,000 individuals and companies since the invasion began. It remains to be seen how the various NATO allies react to these new sanctions imposed on the hard core of the Kremlin at the NATO Summit on 24 March.