Tributes have poured in following the death of Argentina hero and arguably the greatest footballer ever, Diego Maradona. He died aged 60.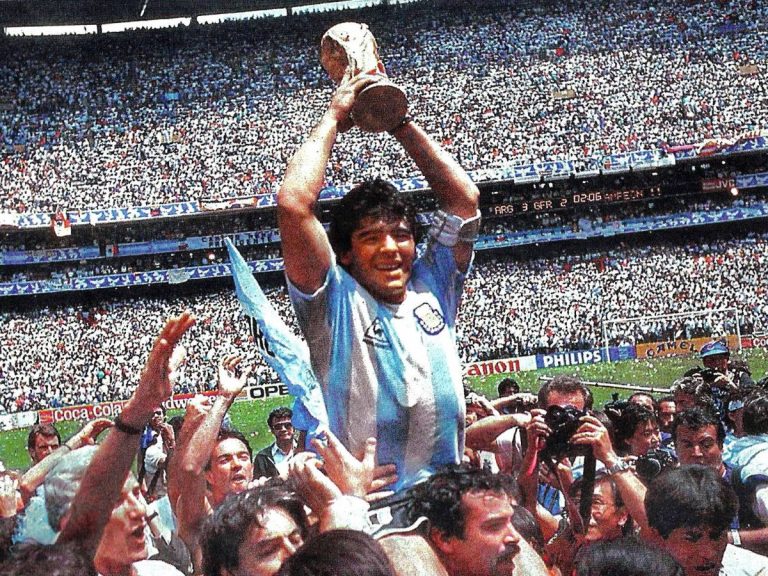 Tributes have poured in following the death of Argentina hero and arguably the greatest footballer ever, Diego Maradona.
Diego Maradona Tributes Flood In
Reports that the footballing legend had passed away aged 60 on Wednesday provoked an outpouring of tributes from other icons of the footballing world and other famous figures.
Former international teammate and ex-Spurs midfielder Ossie Ardiles, said: "Thank [you] dear Dieguito for your friendship, for your football, sublime, without comparison. Simply, the best football player in the history of football. So many enjoyable moments together. Impossible to say which one was the best.
RIP my dear friend."
Brazilian legend Pele, another touted as the greatest ever, said: "What sad news. I lost a great friend and the world lost a legend. There is still much to be said, but for now, may God give strength to family members. One day, I hope we can play ball together in the sky." Gary Lineker, who lost the 1986 World Cup semi-final with England due to Maradona's infamous 'Hand of God' goal, said: "By some distance the best player of my generation and arguably the greatest of all time. After a blessed but troubled life, hopefully he'll finally find some comfort in the hands of God."
The Argentina team tweeted a picture of Maradona with the caption: "Goodbye, Diego. You will be Eternal in every heart of the soccer planet." Lionel Messi, who Maradona coached when he was Argentina manager at the 2010 World Cup, added: "A very sad day for all Argentines and for football. He leaves us but does not leave, because Diego is eternal. I keep all the beautiful moments lived with him and I send my condolences to all his family and friends. RIP."
Asif Kapadia, director of the 2019 documentary Diego Maradona, tweeted: "Cant quite believe DM has gone. Hard to process. He always seemed indestructible. I had 10 hours with the man!! I touched his left foot. We did our best to show the world the man, the myth, the fighter he was. The greatest #legend #DiegoMaradona".
Diego Maradona fans congregated on the streets of Buenos Aires to mourn his death on Wednesday, praying, laying flowers and singing patriotic and sport chants. President Alberto Fernandez announced that there would be 3 days of national mourning following Diego's death.
In Villa Fiorito, a poor Buenos Aires suburb, people joined together in prayer in front of an Argentine flag adorned with a black ribbon. In the gritty Buenos Aires neighbourhood of Boca, they laid bouquets of flowers. In the San Andres neighbourhood, near to where he had been technical director for local team Gimnasia y Esgrima, masses of people also sang Argentina's national anthem outside the hospital where Maradona's autopsy was being performed.
Fans also stood outside the Casa Rosada presidential palace, before his wake on Thursday. Near the Obelisco, a traditional focus of sporting celebrations, fans sang songs in his honour while wearing Argentina jerseys.