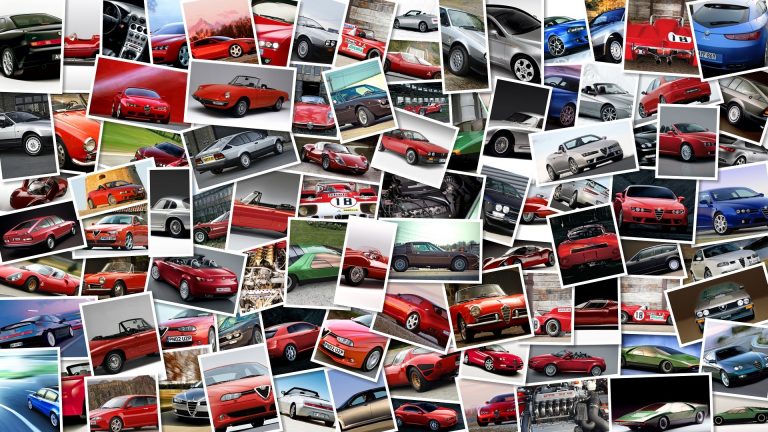 Hold your horses, we sort of expected that MotoGP would be heading to the new Austin F1 track in Texas, especially after well connected Superbikeplanet.
com revealed that it would be confirmed this week, but what we didn't expect was that the Lone Star state will be hosting ten years of MotoGP races, starting from 2013 and we can thank the legendary #34, Kevin Schwantz, for making it happen.
This will probably be the first epic change to the racing calendar in the upcoming years, with another Middle Eastern country expected to be added (Abu Dhabi) as well as India and maybe a return to South America, but we could lose some classic European tracks like Estoril or Sachsenring, to make room for these new venues, if the recent rumors are true.
It is still unknown whether the Indianapolis round will still be around after this year, (Laguna Seca is confirmed until 2014), but the Speedway promoters are still working on an extension and they've even released their own hopeful statement after the announcement of the Austin GP deal.
Both press releases after the jump.
Texas lands MotoGP from 2013Ten-year deal signed for new Circuit of the Americas in Austin includes the three classes of the FIM Road Racing World Championship Grand Prix (MotoGP)Dorna Sports, S.
L.
, 3FourTexasMGP, LLC and Full Throttle Productions, LP are pleased to announce the historic signing of a 10 year contract bringing MotoGP to the new Circuit of the Americas facility in Austin, Texas, from 2013.
This agreement includes the three categories of the World Championship; the MotoGP class–the pinnacle of motorcycling-, Moto2 and Moto3.
The addition of a 10 year MotoGP deal is coupled with the already scheduled ten year deal to host the Formula 1 United States Grand Prix, for which the Circuit of the Americas? in Austin, Texas is currently under construction.
Mr.
Carmelo Ezpeleta, CEO of Dorna Sports, S.
L.
said "We are delighted to be adding the Circuit of the Americas to the MotoGP calendar.
It's an honour to expand our Championship to Texas, which has a rich history of producing World Championship riders.
We have had a wonderful and special relationship with Kevin (Schwantz) for twenty years and often talked about a mutual dream of increasing the popularity of MotoGP in the U.
S.
and raising our already successful worldwide profile.
Now, with what Tavo Hellmund (Managing Partner of Full Throttle Productions) is doing in Austin, we have realized that situation and are looking forward to this new venture together.
The 10 year agreement is a sign of our confidence and commitment to the future success of MotoGP racing in Austin.
""For me this is a dream come true, that the FIM MotoGP World Championship will be in my home state of Texas.
I am such a believer in the sport and know how popular motorcycling is in Texas.
I am sure that this will be a resounding long term success," stated Mr.
Kevin Schwantz, Manager of 3FourTexas MGP, and LLC and the 1993 FIM MotoGP World Champion.
Mr.
Hellmund, who has worked hard to bring MotoGP to Texas, stated: "We are extremely pleased to add the best motorcycle World Championship to our annual schedule.
This is a fantastic opportunity for the State of Texas and this region and I believe it is the first time in American Motorsports history that both the cars and the motorbikes world championships are held at the same facility annually.
We are very proud of becoming the United States international facility for motorsports".
"Kevin and I have been close friends for a long time and I enjoy a great relationship with Carmelo.
I respect so much what they (Dorna) and the FIM have done for MotoGP globally.
It's going to be great for the State, the product is fantastic and you never know, we may even have a reigning Texan in Ben Spies as World Champion for our first event…that would be icing on the cake" concluded Mr.
Hellmund.
Construction of the new facility is progressing well and is scheduled for completion sometime in mid 2012, in time for the first Formula 1 United States Grand Prix?.
About AustinFor a sporting event on the scale of a Grand Prix, Austin provides an ideal site being perfectly located for North, South and Central American visitors and also being well served by international flights.
The close proximity of the downtown area, airport, circuit and hotels offers a fantastic and highly convenient setting.
Upon its completion the new Circuit of the Americas will be the only "Grade 1″ listed facility in the US, and the event will be coordinated by one of the most experienced promoters in the industry which holds a 40-year history within various prominent international racing series.
—————————————————————INDIANAPOLIS, Tuesday, April 12, 2011 – A statement from Indianapolis Motor Speedway Corporation President and Chief Executive Officer Jeff Belskus about the announcement April 12 by Dorna Sports that a MotoGP World Championship event will take place at the circuit under construction in Austin, Texas, starting in 2013:"We're pleased to learn of the addition of another MotoGP event to the United States.
This can only help elevate the profile in America of this thrilling form of motorsport, which will benefit all existing MotoGP races in this country and enhance the global prestige of the World Championship.
We're committed to the growth of the Red Bull Indianapolis GP and motorcycle road racing in the United States.
"