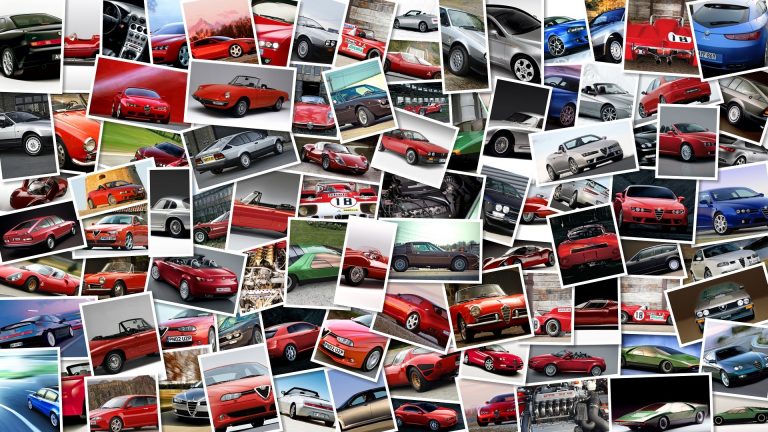 Althea's Carlos Checa who was fastest overall in these last two days of testing and breaking the Superbike lap record for the Australian circuit has made him the opening round favourite and the rider to beat this upcoming Sunday when the 2011 World Superbike season, finally and can't wait, kicks off.
Here's a small gallery of photos from this last pre-season test and quotes from several of the riders.
Carlos Checa: "It was a very positive test and a fantastic lap time.
I was a bit worried before because I had not done so much testing and I arrived here and was not sure if we had enough time on the bike.
During the winter I did a race, then I went to the desert, then some motocross, and it was all a bit confusing.
Portugal testing was not so positive because of the weather, so I arrived here without the required full confidence.
But we've been able to grow up very quick from the first day, the pace of the bike at this track is good, I feel very close with the team and that's why I'm in this position.
" Jonathan Rea:I'm so frustrated because we were just about there on race pace and everything was feeling really good.
Early in this afternoon's session, I was in turn three and winding it on when I suddenly felt the rear squirming and then I realised the bike was on fire.
Basically I had to get off it quickly and unfortunately it was at 130mph, which is quick enough.
My finger and wrist are sore – in fact I'm pretty sore all over – but I'm still waiting for the final diagnosis.
At the moment it's too early to know how I'll be feeling at the weekend, but I certainly didn't want to start this season the way I finished the last one.
I know it's one of those things that you don't expect and can't prepare for, but it's nobody's fault and we'll just have to hope I can be back on it soon.
Ruben Xaus:We've had four days here now and done many laps on the bike, which I really needed.
It's like when you go to school and you need to put in the study hours to improve.
We had a few problems in the first test last week when we struggled for grip opening the throttle.
Johnny has given me some help and his set-up, which is completely different to what we had last week, seems to be a way around that and during these last two days we have shifted more weight to the front of the bike and it's definitely improved things.
We've worked step-by-step, especially working to stop the bike jumping around a bit at the rear.
We've got a couple of days to relax and analyse things now, but that's the only thing that's slowing me down a little.
I'd like to be closer to the front, of course, but we haven't had the best weather during our winter tests, so we just haven't done as many laps as some others.
The times are still quite close though, so I'm looking forward to getting back on the bike this weekend and getting the season started, which I hope will be the same for Johnny.
Joan Lascorz: "I am really happy with the bike and the team.
The transition to riding a Superbike around Phillip Island compared to a Supersport bike has been smooth and steady.
Not easy, but we have made progress and set a decent lap time.
I had basically the same crash as Tom, at the hairpin.
I was pushing only a little bit but we hit the limit and fell.
I landed on my right shoulder so I did not hurt the left one, which is still not quite back to full strength.
I am fine, no problems.
My only question now is having enough power in my upper body to push the bike around the way I want in the races.
I do not know what is possible for me on Sunday, because I still have to build up my left shoulder to full strength.
We will see how it goes.
We just need to work on our strategy for the races now.
"Tom Sykes: "I am glad we did this test.
We also explored some new parameters near the end, and we tried a few new things with the set-up.
Now we know a lot better what works around here.
I also just lost the front very late at the apex of the hairpin, turn four, and fell off.
If I had to have a crash then that that was a good corner to crash at, because it is slow and there was no damage to me or to the bike.
I'm ready for the new season to start now, and we will use the two days of qualifying coming up to get the bike ready to race on Sunday.
I think things will be close on race weekend, maybe too close to call, and I feel that we could certainly be good for consistency.
For sheer lap time there are a couple of things holding me back a little now but if we can dial them out we will find a good bit of speed too.
We have a couple of days after the tests to relax and work towards race weekend.
I am looking forward to riding my new Ninja ZX-10R in races now, after a series of good winter tests.
"Roberto Rolfo : "I'm thoroughly satisfied with the results of these last two days of testing.
Today I was also able to complete a long run and I established a good pace.
In any case, the most important aspect of the two-day test session is that I realized that we have the base and potential to obtain good results.
The team has been great with me and we're working really well together.
They listen to all of my suggestions and we have improved the set up of the bike.
Of course we still have a lot to do, especially through the chicanes where I'm still having some difficulties.
I need to rest up over the next two days to be ready for the first race of the season".
Mark Aitchison :"The second day of testing for me was very positive.
I have experimented a lot with some different settings for the balance of the bike.
I found some areas that we must focus to improve on.
I really enjoyed riding the bike today as this was my first real experience of a superbike.
Every time I entered into the circuit I improved my riding style to better suit the bike.
This is very important for the season ahead.
Of course we have now a lot of areas to improve with the overall bike set up and with my riding style, but I think the two days here at Phillip Island have taught us a lot.
I enjoy working with my team at this point and I look forward to racing this weekend".
Bryan Staring : "Another good day of testing and I feel we made solid progress.
My feeling with the bike is getting better and better though there's still work to be done, also because everything is new for me this season, bike as well as team.
Today we found some good solutions and I was able to improve my lap times.
Now I'm eager to start the official sessions on Friday and will try my best to obtain a good result for my team and for my sponsors".
Leon Haslam:"We had a few issues to resolve over the course of the two day test.
This morning I lost the front of the bike twice and crashed.
We have made some progress with the electronics which has helped a lot.
The lap times in the afternoon were slower for everybody but even so we seem to have made some improvement.
While I was way off the pace this morning, I was only six tenths of a second in the afternoon.
Tomorrow we have a day off and we will all try to recover for Friday.
"Troy Corser:"We already tested here a couple of weeks ago, and we tried a lot of different things here yesterday and today.
So far, it is difficult to judge whether we went in the right direction.
We will know more on Friday.
The conditions today have been close to perfect.
It was not too warm for the tyres and it is not too windy today.
I am not surprised that Carlos Checa was able to beat the Superbike lap record.
Tomorrow will be a day off, before we head into the first race weekend of the season.
"Maxime Berger: "Another good day for me and for the team.
The consistent weather conditions from today has allowed me to perform more than seventy laps and I worked hard with my engineers on the set-up of my Ducati, we did also some testing with different type of tyres.
The feeling with my team becomes always better and we are confident in finding the right way to continue our progress.
Today I did not tried a fast lap time, but I'll certainly start on Friday, when we start testing for the first race of the season.
"