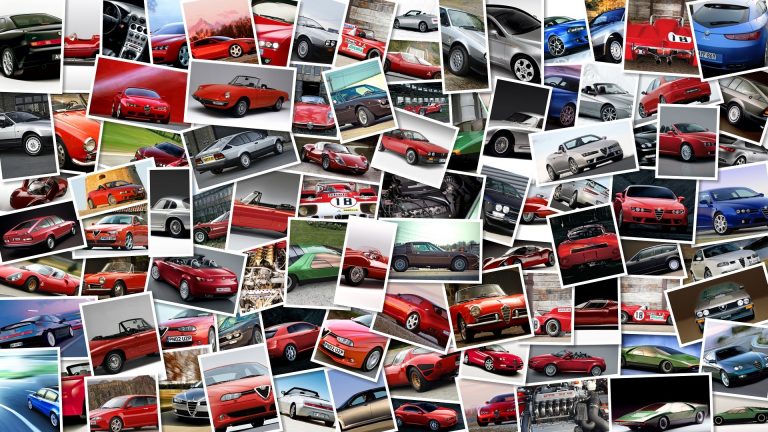 The World Superbike riders will probably say good-bye to Miller Motorsports Park after a thrilling race 2, as rumors have it that next season the Utah round will be dropped in favour of Laguna Seca – that was on the WSBK calendar until the end of 2004.
The race was red flagged during the fourth lap when Hiroshi Aoyama crashed out and his Honda leaked oil at the exit of the Attitudes.
The re-start for another eighteen laps was with the grid order at the time of the crash, with Carlos Checa in first position followed by Marco Melandri and Tom Sykes.
Checa at the time of the Honda rider's crash had conquered the lead and had already more that 1.
3 second advantage on Tom Sykes and Marco Melandri.
The more than an hour delay was well worth the long wait, as the race 2 offered more thrills than race 1 and massive heartbreak for Carlos Checa, as Marco Melandri took his second fantastic win of the season.
Checa despite finding himself on the pole was immediately passed by Sykes, but the Spaniar was a man on a mission and wrestled back the lead after just a few turns and began racing away putting a lot of space between himself and the rest of the field and while he was comfortably leading the race after five laps and with 1.
7 second margin, disaster struck.
The front of his Ducati suddenly folded and he crashed out.
The Althea Ducati rider returned to his garage to have a footpeg replaced, but he later retired.
With Checa out of the running Marco Melandri inherited the lead and he seemed to taking off, but his lap times suddenly began rising and he was quickly caught first by Jonathan Rea on lap 11 and then by highly effective Chaz Davies.
The BMW rider rallied and after a series of quick laps disposed of the satellite Aprilia rider on lap 13, he then caught and tailed Rea until the end of the penultimate lap and on the straight powered passed the Honda rider into the first turn of the final lap, with Rea trying his best to find a place to overtake him, but the Italian kept him at bay and take the victory.
Max Biaggi scored another third place podium after spending the better of the last part of the race trying to pass a extraordinary Davies, which the Aprilia factory rider accomplished only on the 16th lap when the Welshman began to suffer from tire issues, but he took a highly deserved fourth place, his best result so far this season.
Tom Sykes took the fifth spot after he suffered once again from excessive front tire wear and managing to resist Eugene Laverty who was sixth.
Davide Giugliano rode to a lonely 7th after a hard pass on Max Biaggi in the opening laps and getting the better on a struggling Leon Haslam.
Poleman Jakub Smrz ended up in ninth after getting shuffled back to rear at the start with Effenbert Liberty team mate Sylvain Guintoli closing out the top ten.
WSBK Miller Race 2 Results:01- Marco Melandri – BMW Motorrad Motorsport – BMW S1000RR – 18 laps in 32'56.
25702- Jonathan Rea – Honda World Superbike Team – Honda CBR 1000RR – + 0.
19503- Max Biaggi – Aprilia Racing Team – Aprilia RSV4 Factory – + 2.
13704- Chaz Davies – ParkinGO MTC Racing – Aprilia RSV4 Factory – + 4.
24505- Tom Sykes – Kawasaki Racing Team – Kawasaki ZX-10R – + 9.
53406- Eugene Laverty – Aprilia Racing Team – Aprilia RSV4 Factory – + 9.
79807- Davide Giugliano – Althea Racing – Ducati 1198 – + 11.
89108- Leon Haslam – BMW Motorrad Motorsport – BMW S1000RR – + 12.
71509- Jakub Smrz – Team Effenbert Liberty Racing – Ducati 1198 – + 13.
01710- Sylvain Guintoli – Team Effenbert Liberty Racing – Ducati 1198 – + 13.
70311- Leon Camier – FIXI Crescent Suzuki – Suzuki GSX-R 1000 – + 15.
68712- Michel Fabrizio – BMW Motorrad Italia GoldBet – BMW S1000RR – + 21.
92313- Ayrton Badovini – BMW Motorrad Italia GoldBet – BMW S1000RR – + 23.
94014- Loris Baz – Kawasaki Racing Team – Kawasaki ZX-10R – + 24.
05115- Maxime Berger – Team Effenbert Liberty Racing – Ducati 1198 – + 33.
89716- John Hopkins – FIXI Crescent Suzuki – Suzuki GSX-R 1000 – + 38.
69217- Leandro Mercado – Team Pedercini – Kawasaki ZX-10R – + 47.
70318- Jake Holden – Grillini Progea Superbike Team – BMW S1000RR – + 1'07.
22319- Shane Turpin – Boulder Motor Sports – Ducati 1198 – + 1'41.
714