Many MotoGP admitted they found it a bored sport at a certain point.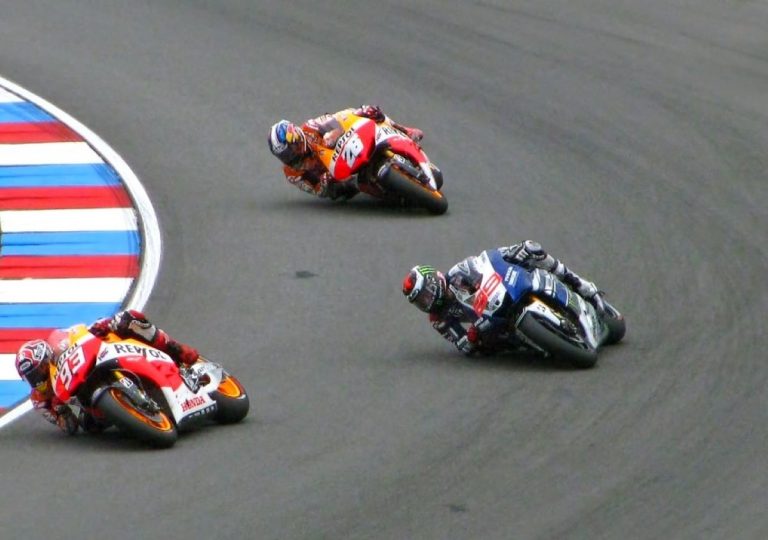 So many racing fans loved MotoGP in 2010. However, many of them often complained and they were bored about the fact that, since the switch to the 800cc, most of the action happened in the first 4 or 5 laps.
Infact, after this phase, the race fizzled out to the usual processional race, with one rider riding away into the wild blue yonder.
MotoGP as the 7th most popular sport on TV
Even if penultimate or last lap thrillers that keep you sitting on the edge of your couch had become a rarity, MotoGP was ranked 7th as one of the most popular sports watched in 2010, according to Spanish magazine Pro Sport.
According to the statistics, the most watched sporting event in 2010 was the Champions League final between Barcelona and Manchester United. It was followed by 206 million viewers worldwide, while the F1 Bahrain GP had 115 million viewers.
The Italian GP at the Mugello garnered an audience of 72 million (Rossi seriously hurted himself for the first time in his career, probably helped the numbers) ahead of tennis playoff between Roger Federer and Andy Murray and the World Baseball Cup final between Japan and South Korea.
Unbelievably, MotoGP even got more viewers than NBA, golf and Nascar. So, we failed when we thought that motorcycle racing was much more than a niche sport.
MotoGP became the second largest motorsport in the world and, according to the figures of 2010, MotoGP reached 233 million households worldwide in 207 countries at that time.