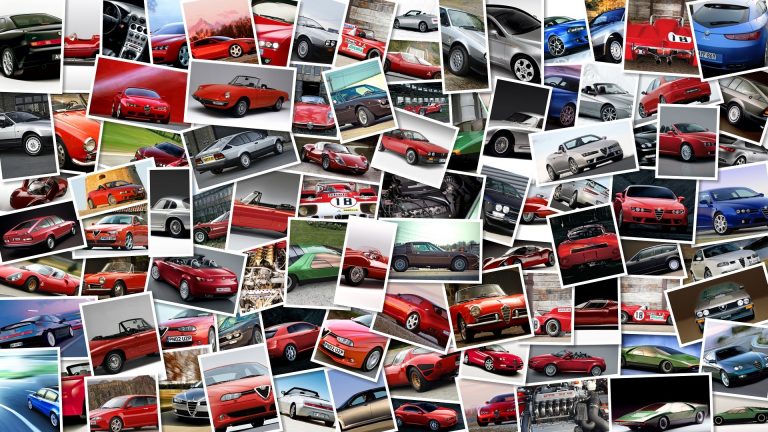 Among other things, the 26th edition of the Biker Fest – the famous Italian rally we talked about just a few days back – hosted the final of the Italian Motorcycle Championship as well as the only Italian round of the AMD World Championship, which put up for grabs 3 flights to the 2013 Daytona Bike Week for the 3 'Best in show 'of the Italian Motorcycle Championship, and 1 flight to Sturgis for the final of the 2012 AMD.
These juicy prizes attracted plenty of European customizers in Lignano Sabbiadoro, the popular seaside resort in northern Italy which hosted the event, all of whom were more than ready ready to submit over a hundred special bikes of all kinds to the jury.
As for the Italian Motorcycle Championship, the three motorcycles that were awarded the 'Best of Show' prize were those brought by specialists Boccin Custom Cycles, Ace Special Bike and Ferruccio Codutti: these are the guys that will fly to Daytona next March for the Bike Fest 2013.
As for the AMD Championship, the 'Best in Show' award has been assigned to the spectacular 'vintage racer' created by Custombike (pictured above), a motorcycle that the Mr.
Neil Blaber – Competition Director for AMD and ambassador in Italy for the American Biker Fest – considered among the best creations that American audience will soon get to see live in Sturgis, South Dakota.
Less than 12 months after its birth, the Italian Motorcycle Championship continues its success thanks to the many Bike Shows held in the country, whose grand finale was celebrated in Lignano Sabbiadoro.
However, the aforementioned 'Best of Show' prizes were not the only awards haded out during the event: the full list of winners is available immediately after the 'jump', and all their creations can be admired in our photo gallery.
View the full Biker Fest 2012 – The best special bikes photo gallery 26a BIKER FEST INTERNATIONALFINALE ITALIAN MOTORCYCLE CHAMPIONSHIPUNICA TAPPA ITALIANA CAMPIONATOMONDIALE AMD 2012Best in Show (AMD World Championship)1 – GERRY CARONTE CUSTOMBIKE (FC) – Special RacerBest in Show (IMC)1 – FERRUCCIO CODUTTI (UD) – Special "Sex Metal"2 – ASSO SPECIAL BIKES (CO) – Special "199R"3 – BOCCIN CUSTOM CYCLES (VE) – H-D Knucklehead 1946Scrambler1 – NORTH EAST CUSTOM (PD) – Honda Dominator2 – MANUELE SPADONI (BO) – Honda XL 600 LM3 – PINO ZANIRATO (MB) – Moto Guzzi Streetfighter1 – PINO ZANIRATO (MB) – Moto Guzzi V112 – MOTOYS (NO) – Ducati Monster S2R 10003 – SCHMIDT PETER (D) – Special Suzuki "Nightmare"Cafè Racer1 – MR.
MARTINI (VR) – Triumph "Matty"2 – GALLERY MOTORCYCLES (BS) – H-D Sportster 12003 – MTM Simone Maccabruni (MN) – Ducati ST2 Bagger1 – MAGANUCO EMANUELE (MI) – H-D Electra Glide Ultra2 – CRAZY CHOPPERS (MI) – H-D Road King3 – HOME OF V-TWIN – H-D Road Glide (D)Metric1 – MOTORCYCLES TEMPLE (SLO) – Special "Metal Chain"2 – OM-TECHNO (SA) – Honda Shadow VT 6003 – ALAMBICCUS/TOTTI (BO) – Special Royal Enfield 350Old Style1 – 69 GARAGE (PT) – Special Shovelhead "Sberla"2 – CIVICO 10 (PN) – Chopper Shovelhead 19793 – GALLO GARAGE (CN) – Chopper su base 1340 EvoModified H-D1 – CIVICO 10 (PN) – H-D Dyna 1780 cc2 – LEOS VOTRUBA (CZ) – H-D Softail Std3 – MOTORCYCLES CLINIC (UD) – H-D Softail Cross BonesFreestyle1 – MG CUSTOMS (SLO) – Special "MG01"2 – GALLERY MOTORCYCLES (BS) H-D Fat Boy3 – ROCKY E MIKE KUSTOM (CB) – Special su base S&S 124"