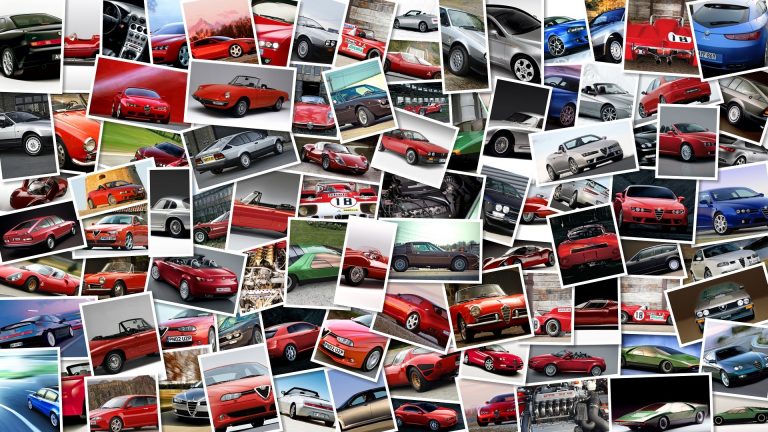 Spaniard Esteve Rabat (Kalex Tuenti HP 40) has won the Moto2 race in Indinapolis to clinch is second victory of the season after the one he earned in Jerez earlier this year.
Rabat was the first to cross the famous Brickyard ahead of championship leader Scott Redding (Marc VDS Racing Team) and Japan's Takaaki Nakagami (Kalex Italtrans Racing Team), who led the race for most laps before getting overtaken by Rabat whene there were just two laps to go (it would have been the first victory of his career).
Pole-sitter Redding was quick to take the lead into the first corner but was soon passed by a very inspired Nakagami.
Title contenders Redding and Espargaro carried on with their neverending duel, but behind them Rabat was quickly reducing the gap.
On lap 19 he passed Redding, and two laps later it was teammate Espargaro's turn.
The move for the lead came at Turn 1 on lap 25, denying Nakagami his career-first victory.
Redding and Espargaro kept on fighting for the third spot on the podium until the Spaniard ran wide at the second corner and found himself battling with Technomag carXpert's Dominique Aegerter to defend the fourth place.
Italy's Simone Corsi (NGM Mobile Racing) won the final sprint for the sixth place ahead of Mika Kallio (Marc VDS Racing Team), Johann Zarco (Came Iodaracing Project), Xavier Simeon (Maptaq SAG Zelos Team) and Sachsenring race winner Jordi Torres (Aspar Team Moto2).
Redding's championship lead over Espargaro has been stretched out to 26 points.
RED BULL INDIANAPOLIS GRAND PRIXMoto2 Race Classification 20131 25 80 Esteve RABAT SPA Tuenti HP 40 Kalex 144.
4 43′47.
4322 20 30 Takaaki NAKAGAMI JPN Italtrans Racing Team Kalex 144.
3 +0.
7663 16 45 Scott REDDING GBR Marc VDS Racing Team Kalex 144.
3 +1.
7414 13 40 Pol ESPARGARO SPA Tuenti HP 40 Kalex 144.
2 +2.
6285 11 77 Dominique AEGERTER SWI Technomag carXpert Suter 144.
2 +2.
7086 10 3 Simone CORSI ITA NGM Mobile Racing Speed Up 143.
9 +8.
5287 9 36 Mika KALLIO FIN Marc VDS Racing Team Kalex 143.
9 +8.
8928 8 5 Johann ZARCO FRA Came Iodaracing Project Suter 143.
9 +9.
0299 7 19 Xavier SIMEON BEL Maptaq SAG Zelos Team Kalex 143.
9 +9.
27810 6 81 Jordi TORRES SPA Aspar Team Moto2 Suter 143.
8 +10.
75411 5 60 Julian SIMON SPA Italtrans Racing Team Kalex 143.
7 +11.
29812 4 18 Nicolas TEROL SPA Aspar Team Moto2 Suter 143.
7 +13.
00313 3 12 Thomas LUTHI SWI Interwetten Paddock Moto2 Racing Suter 143.
6 +14.
51314 2 15 Alex DE ANGELIS RSM NGM Mobile Forward Racing Speed Up 143.
6 +14.
64015 1 23 Marcel SCHROTTER GER Maptaq SAG Zelos Team Kalex 143.
5 +15.
74516 11 Sandro CORTESE GER Dynavolt Intact GP Kalex 143.
1 +23.
27217 95 Anthony WEST AUS QMMF Racing Team Speed Up 142.
9 +27.
31218 24 Toni ELIAS SPA Blusens Avintia Kalex 142.
9 +27.
42019 88 Ricard CARDUS SPA NGM Mobile Forward Racing Speed Up 142.
6 +31.
79820 4 Randy KRUMMENACHER SWI Technomag carXpert Suter 142.
5 +33.
67921 63 Mike DI MEGLIO FRA JiR Moto2 Motobi 142.
5 +34.
22922 72 Yuki TAKAHASHI JPN IDEMITSU Honda Team Asia Moriwaki 142.
4 +35.
68023 52 Danny KENT GBR Tech 3 Tech 3 142.
0 +43.
28124 96 Louis ROSSI FRA Tech 3 Tech 3 141.
6 +50.
78325 43 James RISPOLI USA GP Tech Mistral 610 141.
5 +52.
75726 54 Mattia PASINI ITA NGM Mobile Racing Speed Up 141.
1 +1′00.
87827 17 Alberto MONCAYO SPA Argiñano & Gines Racing Speed Up 141.
1 +1′01.
50728 44 Steven ODENDAAL RSA Argiñano & Gines Racing Speed Up 140.
4 +1′13.
90629 7 Doni Tata PRADITA INA Federal Oil Gresini Moto2 Suter 140.
2 +1′17.
95330 10 Thitipong WAROKORN THA Thai Honda PTT Gresini Moto2 Suter 139.
9 +1′23.
59931 97 Rafid Topan SUCIPTO INA QMMF Racing Team Speed Up 133.
5 1 LapNot Classified9 Kyle SMITH GBR Blusens Avintia Kalex 140.
5 14 LapsNot Starting49 Axel PONS SPA Tuenti HP 40 Kalex 0 Lap © Photo Getty Images – All Rights Reserved