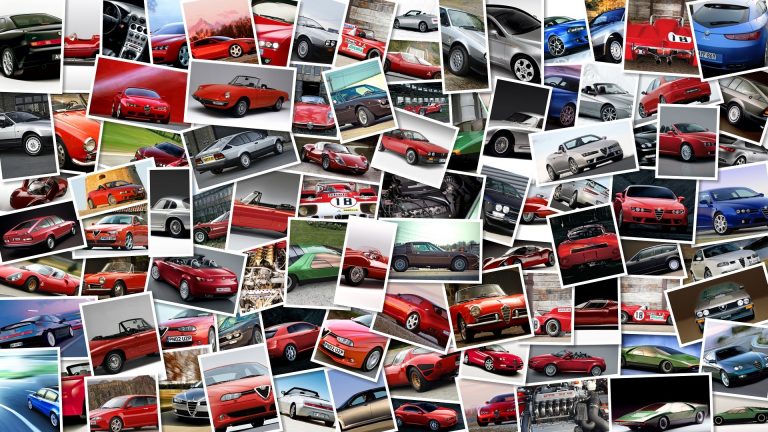 The Vespa LX and Vespa S have now been released with new electronic ignition in the 125 and 150cc versions.
The new fuel injection system means cleaner engines and greater efficiency, with these Vespa models joining the rest of the range for modern technology and classic style.
After abandoning the carburettors, the four-stroke, twin valve, air-cooled motors are now more powerful, with increased torque, at lower engine speeds.
The Vespa LX and Vespa S now feature reduced fuel consumption and emissions, with a sports style scooter.
We're spoiled for choice this summer with the range of scooters out there! The Vespa LX and S area available in various colours (we like orange!), though no pricing has been released.
See after the jump for the full press release and technical specs from Vespa.
The 125 and 150 cc versions of the Vespa LX and Vespa S now boast a sophisticated new electronic fuel injection system.
Cleaner running engines offering lower fuel consumption, smoother power delivery and enhanced riding pleasure.
Vespa reconfirms the technological supremacy which, together with its unique, inimitable style, lies at the core of its timeless success.
Immune to the passage of trends and fads with its legendary style, Vespa has always been in constant technological evolution.
A new chapter has now been written in this ongoing pursuit of excellence: the 125 and 150 cc engines powering the Vespa LX and Vespa S have abandoned carburettors to adopt a new, high-tech electronic fuel injection.
With the introduction of electronic fuel injection, the robust and reliable 4 stroke, two valve, air-cooled engines powering the Vespa LX and Vespa S – which already meet the latest emissions standards and offer proverbial fuel efficiency and low running costs – gain even better performance: both power and torque are up, and are now available at lower engine speeds.
With the electronic injection system ensuring that the air/fuel mixture in the combustion chamber is optimised at all times, the single cylinder unit now picks up more smoothly and progressively from lower engine speeds.
The most noticeable result for the rider is smoother power delivery in the relentless stop-start conditions of urban riding.
The impressive capabilities of the 150 cc versions of the Vespa LX and Vespa S can also be appreciated on longer journeys, as they allow access to dual carriageways, highways and motorways.
On top of all this, the use of fuel injection reduces fuel consumption and emissions.
Vespa further strengthens its image as the definitive urban scooter by improving its environmental credentials.
The new electronic fuel injected versions of the 125 and 150 cc engines powering the Vespa LX and Vespa S were designed, developed and industrialised entirely at Pontedera, the headquarters of the Piaggio Group and one of the world's most important engine research centres.
The Piaggio Group is committed to offering today's increasingly well-informed and discerning user products that not only deliver performance, reliability and safety, but also offer the peace of mind of using a vehicle that respects the environment.
VESPA LX 125 ie and 150 ieTimelessly elegant design and a compact steel body come together to create a nimble Vespa that stands out in the hurly-burly of urban traffic.
Ever since it first appeared in 1946, the Vespa has escaped stereotyping of any kind.
The Vespa started the scooter phenomenon and went on to sell over 17 million units in five continents.
Its design and technical content have evolved continuously over the years, while always remaining faithful to the original spirit of the Vespa as a vehicle that is easy to use and accessible to all, but with inimitable class.
The 2009 version of the Vespa LX is the sublime heir of a truly unique legacy, created for people who want get around the city on a technologically advanced scooter with inimitable elegance and style.
The ultra modern forms of the Vespa LX cite the most classic Vespa styling cues.
The round headlight, the wide, protective leg shield in steel (like the whole body of the Vespa), the new, wider and more contoured saddle and the new chrome detailing on the rear view mirrors and mudguard are all drawn from the history of the world's most famous scooter.
The body (which also serves as the monocoque chassis) is made entirely from steel for greater sturdiness and riding precision.
11" and 10" wheels, a classic front disc/rear drum brake system and a suspension layout featuring the hallmark exclusive front link arm and an adjustable hydraulic monoshock at the rear complete the technical makeup of the Vespa LX.
VESPA S 125 ie and 150 ieVespa S rekindles the appeal of the sporty "Vespino".
The unique style of Vespa S cleverly combines historical references and cues in a modern interpretation of the most youthful and sporty spirit of the Vespa.
The minimalist styling of the Vespa S traces its origins back to legendary models of the 1970s such as the 50 Special and the Vespa Primavera.
Sport, dynamism and originality are the hallmarks of the Vespa S, with its clean, essential lines.
With its minimalist design and simple yet elegant forms, the Vespa S brings back the values which made the Vespa a cult among the younger generations in the legendary 1970s.
True to Vespa tradition, the steel body is also a load bearing structure.
The front suspension, with a dual action hydraulic shock absorber, stands out for its aeronautically derived single sided link arm layout.
At the rear, the Vespa S boasts a suspension layout with a dual action hydraulic monoshock.
The 11" front wheel ensures excellent stability and gives the rider a feeling of confidence and safety.
The tubeless tyres measure 110/70 at the front and 120/70 on the 10" rear wheel.
A dependable disc/drum combination has been chosen for the brakes.
ColoursVespa LXA choice of six colours is available for the 125 ie and 150 ie versions of the Vespa LX: Vulcano Black, Montebianco White, Cortina Grey, Dragon Red, Taormina Orange, Midnight Blue and Lime Yellow.
Vespa SVespa S 125 ie and Vespa S 150 ie are offered in four bold colours emphasising the lightness and vivacity of the scooter's forms: Dragon Red, Lucido Black, Montebianco White and Taormina Orange.
VESPA LX/S 125 i.
e.
VESPA LX/S 150 i.
e.
EngineSingle cylinder4 stroke, electronic injectionBore/stroke 57/48.
6 mm (125 i.
e.
) 62.
8/48.
6 mm (150 i.
e.
)Engine Capacity 124 cc and 151 ccMax power at crankshaft7.
9 kW (10.
7 hp) at 8,250 rpm (125 i.
e) 8.
9 kW (12.
1 hp) at 8,000 rpm (150 i.
e.
)Max torque 9.
6 Nm at 6,500 rpm (125 i.
e.
) 11.
8 Nm at 6,250 rpm (150 i.
e.
)Fuel Unleaded petrolTiming System SOHC (single overhead cam), two valves per cylinderCooling system Forced airLubrication Wet sumpStarter ElectricClutch Automatic dry centrifugal clutch with vibration dampersTransmission Twist-and-go CVT with torque serverLoad bearing structure Sheet steel body with welded reinforcementsFront suspension Single sided link arm with coil spring and dual action monoshockRear suspension Coil spring with adjustable preload and dual action hydraulic shock absorberFront wheel rim Die-cast aluminium alloy 2.
50×11"Rear wheel rim Die-cast aluminium alloy 3.
00×10"Front tyre Tubeless 110/70-11"Rear tyre Tubeless 120/70-10"Front brake Hydraulically operated 200 mm ø stainless steel discRear brake Mechanically operated 110 mm ø drumLength/ width 1,770/740 mmSeat height 785 mmWheelbase 1,280 mmFuel tank capacity 8.
2 litresEmissions compliance Euro 3