The company owned by th "dream couple" helped to develop the new anti-Covid vaccine which could be available by the end of 2020.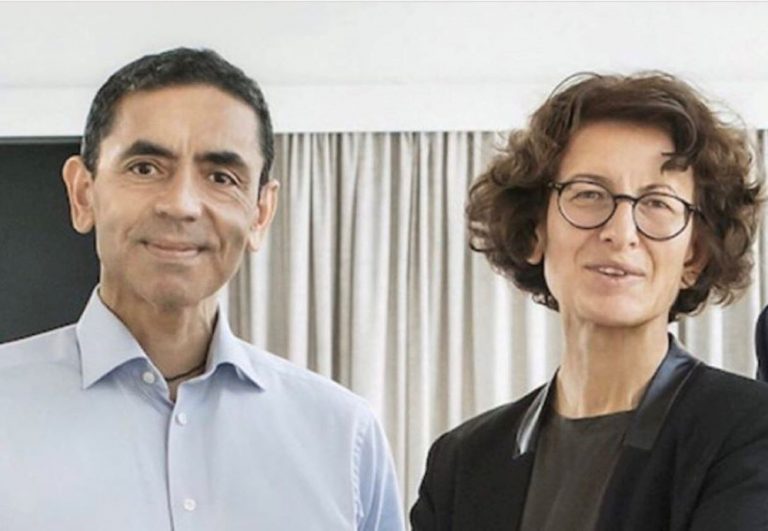 The married couple who discovered the new anti-Covid vaccine said they spent their wedding day in the lab. They are so dedicated to research.
New Pfizer vaccine of Turkish couple: the announce
The Turkish couple of Ugur Sahin and Oezlem Tuereci have been reenamed "dream team" after their company Biontech collaborated with pharmaceutical company Pfizer to develop the new vaccine.
On Monday both Biontech and Pfizer companies announced that their vaccine has an effectiveness of 90 % in protecting against Coronavirus.
The news immediately went around the world and has sparked hopes of a return to normality after several months of misery and fear. The Government has secured access to 40 million doses and it ensures that 10 million will be available to the UK by the end of the year.
From their wedding day in lab to their humility
Husband and wife dedicated their entire lives to research. Even Dr Tureci once said in an interview that on their wedding day, they both made time for lab work.
The pair had a passion for research and oncology which took them forward into their first company Ganymed Pharmaceuticals which they set up in 2001 and then sold in 2016 for £1.06 billion.
By then, they were already busy building Biontech, founded in 2008, to pursue a much broader range of cancer immunotherapy tools. Together, they analyzed the immune system as a potential ally in the fight against cancer. With this insight, they spent a lot of time studying the unique genetic composition of each tumor.
According to German newspapers, Dr Sahin and Dr Tureci are now among the 100 most richest people in Germany. Despite their wealth, colleagues say Dr Sahin is a calm and measured man who is more interested in reading scientific journals than flaunting the potential of the company.
Matthias Kromayer, for example, a board member of MIG AG whose funds have backed BioNTech, said Dr Sahin would enter business meetings wearing jeans and carrying his bicycle helmet and backpack with him. He added: "Despite his achievements, he never changed from being incredibly humble and personable."