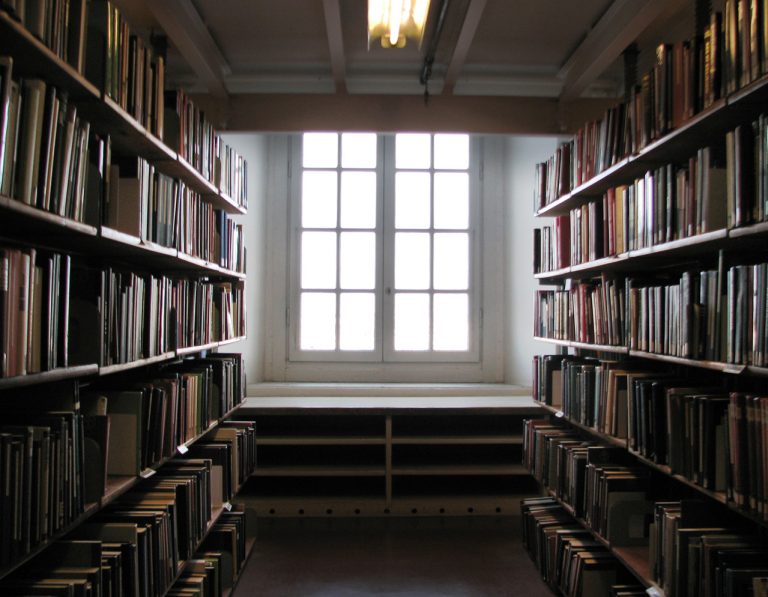 First free practice at the Motegi Twin Ring with Valentino Rossi on his Yamaha M1 leading by a very slim 0.
056.
Valentino Rossi – 1st This is a very good start because we're at the top and this is very important," emphasised the six-time MotoGP champion.
The conditions today were hard and it was difficult to reach the limit and work to the maximum with the bike and tyres, but it looks like we have a good potential here so I am happy.
It's important to be in front, even though it's only Friday, because in Qatar we were second, second, second in every session and really we don't like second so much; for sure first is much better!"Casey Stoner – 2ndWe're not too far from setting some very decent lap times and considering how cold it was this afternoon I think everything has gone as well as we could have expected.
It looks as though the weather forecast is not good for tomorrow so this session might not turn out to be so important in terms of qualifying, but then if it's dry again on Sunday it could turn out to be crucial.
In general the bike feels quite good – we need to try and find a bit more grip on the rear and we have a few ideas that we think could work – but now it's just a case of seeing what the heavens throw at us tomorrow and dealing with that as best we can.
"Jorge Lorenzo – 3rd"I'm so happy with this practice session because we often struggle a bit at the start of the weekend but today this wasn't the case at all and I felt great from the start.
My M1 felt good when braking, under acceleration and in the corners so I think we are in good shape and now I hope we can continue like this tomorrow even if it rains, in fact I am quite curious to see what happens in the rain and how the lap time is.
"Chris Vermeuelen – 4th"It wasn't too bad, we are a lot closer to the pace than we have been here in the past.
The forecast for Saturday is rain so it was very important to try and get as much done and be as quick as we could in the first session, because this might be our only dry session.
Suzuki have done some good things with the bike.
The important thing with Motegi is accelerating off the corners onto those long straights and the bike seems to be a bit better at that so things are looking better than they have done before.
"Colin Edwards – 5th"I'm sure that if I had run the softer compounds I could have gone quicker, but Bridgestone think that the hard front and rear will be what I'll need for the race.
It feels to me like the left side of the tyre is a little bit too hard and I've got to make sure I get it warmed up.
The right side feels really good, but you can't take too much risk in the beginning on the left, but once it comes to temperature it works fine.
Today was all about gathering information.
My thinking even yesterday was to start with the hard tyre because we knew it was going to be cold and the forecasts were showing rain for tomorrow, so I needed to get some information in the dry before the race.
"Loris Capirossi – 6th"We need more time to get the bike just right.
It is working quite well but we still have a bit of work to do on the setting.
The conditions didn't help today because it was very cold and we couldn't get the tyres up to temperature.
We used one set of tyres for the whole session and the left side still looks like new! We will see how things turn out tomorrow, but there is a forecast of rain and then it might be fine for the race, so we will just have to see what happens.
"Andrea Dovizioso – 7thIt was a strange practice because the conditions were really cold and it was difficult to get temperature into the tyres, so that was the big problem.
These are the conditions, but normally we don't ride here in these temperatures.
We also need to adapt the electronics system because the bike was too aggressive, so that was why we didn't go so fast.
I really hope that tomorrow we'll have two dry sessions to work with, though it's not looking too likely"Marco Melandri – 8thIt took us nearly all the session to understand that we need to use the softer tyre with the second bike, because the weather is a little cold.
The big problem for us is that Bridgestone brought a harder left side to their tyres, which are difficult to warm up in the first three laps.
With the session being so short, long runs are difficult to make.
The medium tyres are a little too hard for me.
The soft ones look a bit too hard on the left but the right seems ok.
I know that (Mika) Kallio had a crash when the tyre was cold, because you go a long time without riding on the left at this track.
However, there's such a difference between the two tyres that there is really only one choice for the race.
"Toni Elias -9th"The conditions were probably even more difficult today than they were in Qatar because the cold was incredible.
The problem we've been having all preseason getting heat into the tyres is exacerbated by the low track temperatures but Honda have brought us some new chassis parts here that have helped.
We are still too far from where we need to be but I was the second fastest Honda today, only a tenth off the fastest one, and even though I am not satisfied with the position the important thing is we're closing the gap.
"James Toseland – 10th"That was a bit more like it.
Right to the end I was looking good to be around the top six but I caught (Yuki) Takahashi on my last lap when the tyre was working pretty good, so I'm sure I could have got into the 1.
49s.
My guys have done a great job because I had a slightly different setting on the front fork today to get a bit more control under braking.
This place is all about hard braking and that is an area I've needed to work on.
I've got a bit more control on initial braking so it doesn't upset the bike as much when I'm turning in.
I ran most of the session on the hard tyre with the weather not looking too good for tomorrow, but I did try the softer one at the end just to check on it.
I doubt we'd be able to run it in the race, even if the temperature is quite low.
So if it rains tomorrow and it's dry for the race, at least I know I'll run the harder tyre.
It was a difficult first race but we're not losing motivation and my team have all stuck together.
Rain or shine I'm determined to get a good result for them and Yamaha in their home race.
"Dani Pedrosa – 11th"It's exciting to be back at Motegi for Honda's home race, though we didn't get as far forward today as we would have liked.
We went in the wrong direction with our set-up for this practice, which meant that we couldn't get as far forward on the timesheets as we should be.
It looks like it's going to be raining tomorrow so perhaps we won't so much more set-up time if the race is dry, but still, we'll continue to work on the settings and see how things pan out tomorrow.
"Nicky Hayden – 12th"The track was quite slippery when we first went out and the air felt so cold, with the humidity, it felt like it could rain any second.
We certainly had to be careful getting some heat into the left side of the rear and into the front.
We tried a few things out with the set-up – I ran both bikes and worked in the direction we'd found in Qatar, where the balance of the bike had felt much better in the later laps, with less fuel on board.
Obviously the lap time isn't great but we improved with every run and pretty much every lap, we got a good number laps in just in case it does rain tomorrow and we worked out a basic direction we need to take for the race, so I'm satisfied.
"Alex De Angelis -15th"The change in temperature from the heat we had here yesterday to the cold today certainly changed the cards on the table and for us it meant that when we rolled the bike out we ran into the same kind of problems we had in the Qatar test, when it was similarly cold.
We have rear grip issues and even though the guys made some changes during the session that seemed to work, by moving the balance to the rear I had problems keeping the front end down in the hard acceleration zones and I had to close the throttle, which obviously loses time, so we need to look at the data tonight and try to find a better compromise.
"Randy de Puniet – 16th"Today's conditions were not very good and the track surface was too cold.
I started on a harder front tyre but after some laps my feeling was strange and I decided to change it.
After that I felt more comfortable but the bike was "hard" to ride and could not lap as I would like.
At the end I made a mistake because I thought it was my last lap so I missed one lap losing several places.
However I think that the lap time is not so bad considering the track conditions.
We must improve the suspension set-up but we are not very far from the right setting.
I am a bit worried about the weather conditions for the rest of the weekend".
Mika Kallio -17th"Looking at the classification today, it went really bad.
I don't know what happened when I fell; I lost control of the rear without even accelerating.
This has complicated our work today and we will have almost to start from zero tomorrow morning.
I hit really hard my left ankle, but for the moment it seems like nothing too serious.
"Niccolò Canepa -18th"I really like the track.
I have used this session to learn the best lines to follow.
It will be difficult to reach the other riders with only two forty-five minute free sessions, but I will do my best.
I found the circuit very slippery, most of all where Mika has fallen.
During this session I have used only one rear tyre and having registered my fastest lap time after 20 laps give me some hope for the rest of the weekend.
"Motegi FP1 Results and Times:01 Valentino ROSSI – Fiat Yamaha Team – 1′48.
545 286.
47202 Casey STONER – Ducati Marlboro Team – 1′48.
601 284.
885 0.
05603 Jorge LORENZO – Fiat Yamaha Team – 1′48.
965 294.
117 0.
42004 Chris VERMEULEN – Rizla Suzuki MotoGP – 1′49.
382 291.
813 0.
83705 Colin EDWARDS – Monster Yamaha Tech 3 – 1′49.
697 289.
466 1.
15206 Loris CAPIROSSI – Rizla Suzuki MotoGP – 1′49.
980 288.
615 1.
43507 Andrea DOVIZIOSO – Repsol Honda Team – 1′50.
030 278.
350 1.
48508 Marco MELANDRI – Hayate Racing Team – 1′50.
123 287.
769 1.
57809 Toni ELIAS – San Carlo Honda Gresini – 1′50.
209 293.
000 1.
66410 James TOSELAND – Monster Yamaha Tech 3 – 1′50.
342 289.
621 1.
79711 Dani PEDROSA – Repsol Honda Team – 1′50.
391 283.
315 1.
84612 Nicky HAYDEN – Ducati Marlboro Team – 1′50.
393 287.
081 1.
84813 Yuki TAKAHASHI – Scot Racing Team MotoGP – 1′50.
404 286.
548 1.
85914 Sete GIBERNAU – Grupo Francisco Hernando – 1′50.
538 284.
510 1.
99315 Alex DE ANGELIS – San Carlo Honda Gresini – 1′50.
601 282.
648 2.
05616 Randy DE PUNIET – LCR Honda MotoGP – 1′50.
669 285.
487 2.
12417 Mika KALLIO – Pramac Racing – 1′51.
643 290.
010 3.
09818 Niccolo CANEPA – Pramac Racing – 1′51.
929 273.
141 3.
384