During the match between Manchester City against Burnley a banner a banner with the words "White Lives Matter Banner" was flown over Etihad Stadium.
Raheem Sterling, a Manchester City football player has joined the backlash to the White Lives Matter banner. The banner was flown over Etihad Stadium during the Premier League match between Manchester City against Burnley. The banner was fathomed from a small minority of Burnley supporters.
Burnley supporters and players condemned this action with Burnley player Ben Mee saying he was 'ashamed and embarrassed' by the statement.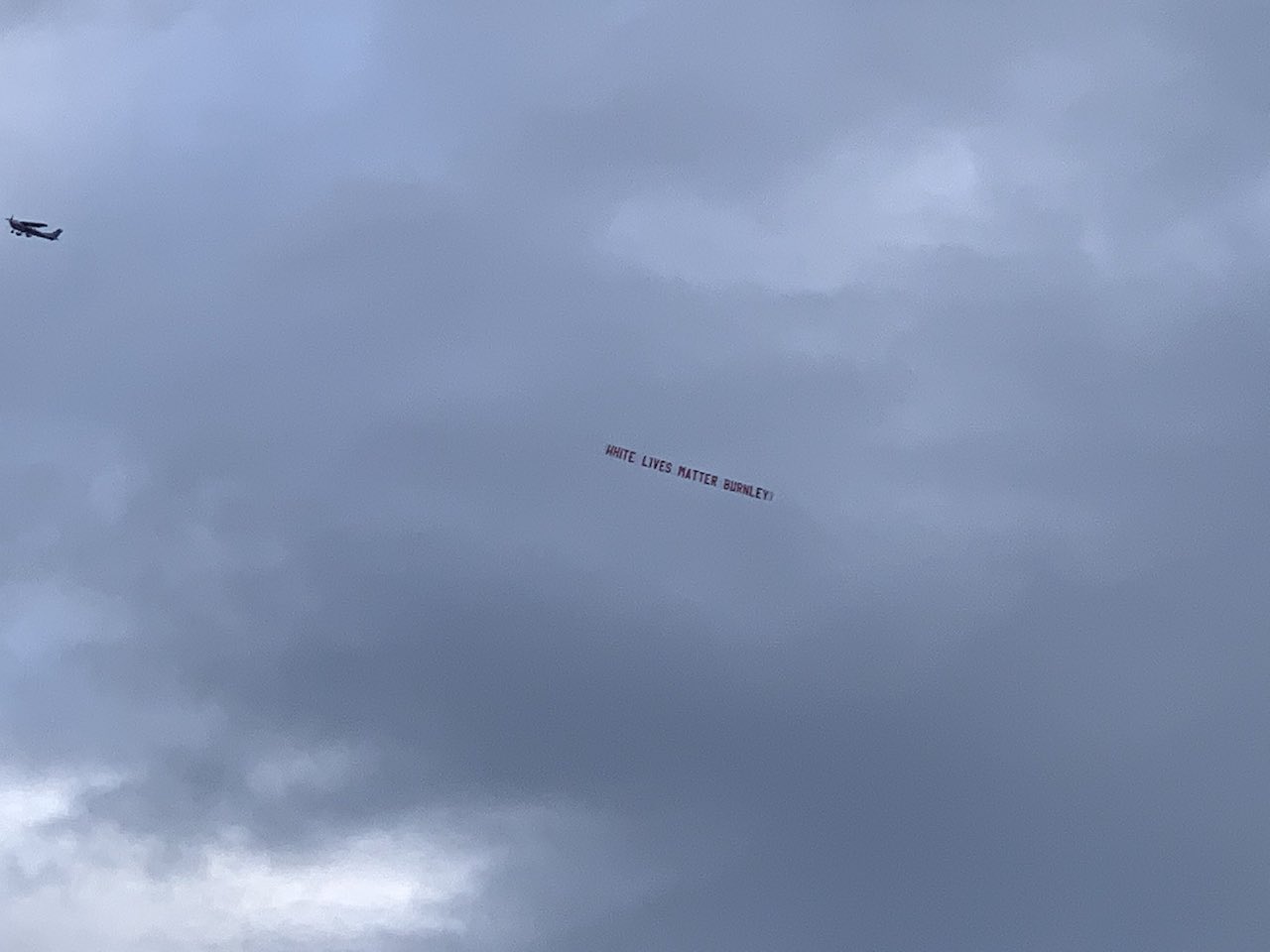 Raheem Sterling Joins Backlash White Lives Matter Banner
Fare, which works with UEFA and FIFA on inclusion and equality issues placing it as distasteful acts across the continent. "The racist backlash against the Black Lives Matter movement across Europe is a trend we have seen and documented," Fare's executive director Piara Powar told the press.
He also added that set against the BLM message of equal rights, 'White Lives Matter' can only be motivated by racism and a denial of equal rights. It shows exactly why the fight for equality is so important and why the majority of people have supported it. The movement, the issues that are being discussed, and the change that will arise are unstoppable. History will judge that this was a moment that led to change.
Kick It Out, English football's anti-racism charity argued that the banner represented a grave misunderstanding of the BLM initiative. Sanjay Bhandari, a Kick it Out representative said that it is to highlight that black people are being denied certain human rights simply by virtue of the colour of their skin. It is about equality. We shall continue to support the Black Lives Matter movement and the fight for greater equality for all in football.
Lancashire Constabulary's East Division Football Unit, responsible for policing Burnley games, tweeted that they were "aware of the incident" and "will be fully investigating." After the plane flypast incident, Burnley never got going. The visitors have been weakened by injuries and contractual issues.