According to a royal expert, Harry doesn't regret anything he said during his explosive interview with Oprah Winfrey.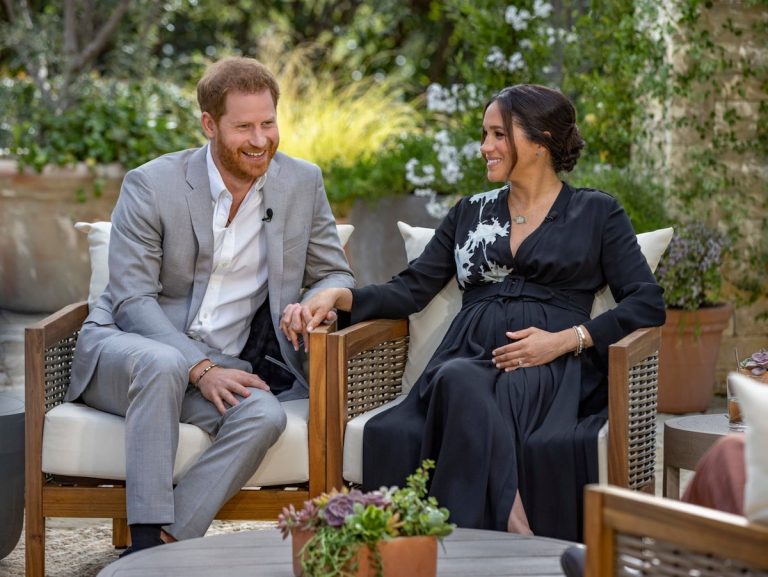 Months after its broadcasting on CBS, Harry and Meghan's much talked-about interview with Oprah Winfrey is still in the spotlight. Royal commentator Ingrid Seward has recently revealed that Prince Harry was well aware of what he was doing.
The royal expert added that Harry meant to stir things up and doesn't have any regret.
Harry and Meghan's interview with Oprah
During the famous interview with Oprah, the Duke and the Duchess of Sussex made shocking revelations, that are causing many troubles to the Royal Family.
The severe allegations turned out to be highly damaging for the public image of the Royal Family.
The accusation of racism notably has been reported everywhere around the world. The couple indeed revealed that an unnamed member of the Royal Family was concerned about the colour of Archie's skin.
Seward, editor-in-chief of Majesty Magazine, told Page Six: "He knew what he was doing. I can swear to you that, and he wanted to rock that boat.
"Quite why, I don't understand, but he did want to. And then he did, and I don't think he's surprised by the repercussions or that he regrets it for a moment."
Harry also claimed his relationship with his brother William was "space" at the moment and that his father Charles didn't answer to his calls, adding that this family is "trapped" by the royal duties. He also told that the Royal Family cut him off financially, since he left the Royal duties and moved to California with his wife and their son Archie, who just turned 2.
But about Meghan's allegations of being prevented from seeking mental health support, Seward thinks it is "difficult to understand"
"What she was trying to tell us there? You don't go to the HR department in the UK," she said. "You go and see a doctor, or you say to your husband, 'Darling, I feel dreadful, I need you to find someone'.
"Harry was in therapy himself, so he must have known people." In Seward's opinion, Meghan didn't know what she was walking into. Getting into the role of a royal was really hard for her.
"She has always had a voice and I think she just didn't understand that as a royal duchess, you can't have a voice".