A picture of the Queen great-grandson Archie with Harry and Meghan was posted on The Royal Family Twitter account, wishing him a happy 2nd birthday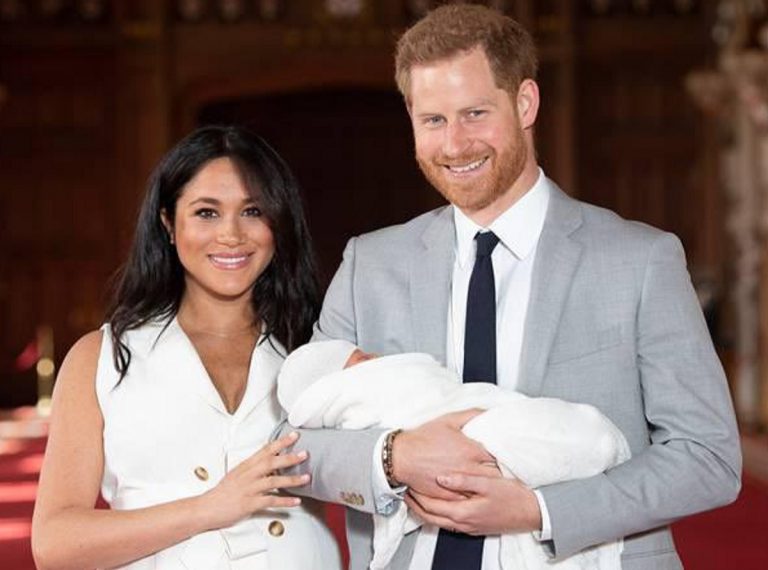 A picture of baby Archie with his parents was posted on The Royal Family Twitter account, wishing the Queen great-grandson "a very happy 2nd birthday". The photo was taken at Windsor Castle in May 2019, only a few days after Archie was born.
The wishes for the birthday of baby Archie
Also Prince Charles shared a picture of his grandson. The heir to the throne too wished Archie a happy birthday. In this photo Charles is smiling at his grandson, while Harry cradles him during his christening.
William and Kate, the Duke and Duchess of Cambridge, posted another photo taken at Archis's christening, featuring also Meghan's mother Doria Ragland. Their message reads: 'Wishing Archie a very happy 2nd birthday today.'
A royal expert believes the Queen will catch up with her great-grandson in a video call. She will probably do a Zoom call with Harry, Meghan and Archie. The child is surely in contact with his great granny in the UK.
Harry and Meghan's separation from the Royal Family
The Royal Family have not seen Archie in person in 18 months. The Sussexes left UK in the Autumn of 2019 to spend Christmas in Canada, and they never come back to England all together. They announced a break from the Firm, and then they stepped down as senior royals before moving permanently to California.
The couple have purchased a multi-million pound home in Montecito, California. They have also launched a non-profit foundation.
Few images have been taken of Archie. The Sussexed decided to protect their son's privacy, keeping his face hidden in their illustrated Christmas card. The last image of Archie is a clip of him running on a beach. This video was shown during Harry and Meghan's interview with Oprah Winfrey in March.