Terroir is how a particular region's soils, aspect (terrain), and climate impact the taste of wine. The wine will have a unique taste and specific aroma based on the environment.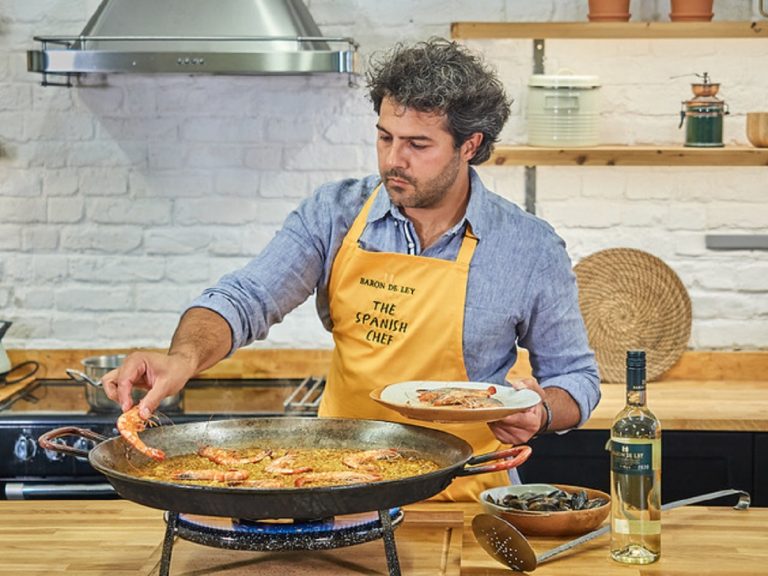 What is your favourite wine of all time? You may mention Spanish wine. As a wine lover, maybe you already get captivated by it. Well, if you think about Spanish wine, then you should know about Spanish terroir. That's the secret why it can be everyone's favourite. So, you can taste it deeper and love it like a lover.
Terroir is how a particular region's soils, aspect (terrain), and climate impact the taste of wine. The wine will have a unique taste and specific aroma based on the environment. Some regions are said to have more 'terroir' than others such as Rioja, Cava, and Jumilla.
The secret of Spanish wine
Rioja is a famous region of wineries in Spain. The region is best known for producing red wine, but historically it was known for their white wines. However, one of Rioja's unique hallmark is the wine's classification by length of ageing wine in oak.
Rioja makes wine from 5 red and 9 white approved grape varieties. With a traditional style of wine-making, they use French and American oak barrels. Then wait for a long time until it's ageing perfectly. Can you imagine the taste of wine which has the effect of terroir and is aged in oak?
One of the brands that can bring this privileged Spanish wine is Barón de Ley, a winery located in Rioja. The winery's history is steeped in tradition, it is located in a 16th Century Monastery where the Benedictine Monks made wine over 500 years ago. Awarded twice as "Spanish Producer of the Year" by the UK-based IWSC, it specialises in Reserva and Gran Reserva wines.
The one who can make a perfect combination between Spanish wine and Spanish food
This premium Spanish wine will pair perfectly with Spanish food. Moreover, the Spanish food is prepared by "Antonio Banderas of cooking", Omar Allibhoy. Omar Allibhoy is an Ambassador of Spanish Gastronomy in the UK. He put Tapas on England's map and was featured at Ramsay's Best Restaurant on Channel 4. A celebrity chef born in Madrid currently has 10 Restaurants across the UK: Tapas Revolution, La Tasca and La Viña.
Not only that, but he also published two best selling books titled Tapas Revolution in 2013 and Spanish Made Simple in 2016. He will publish the third book in July 2022.
Omar Allibhoy said, "People all around the UK can't wait to go on holiday to Spain soon, everyone is dreaming about it and seeing themselves sipping on a glass of Rioja and enjoying some tapas under the sun. Together with Baron de Ley, we are bringing the dream that bit closer for everyone to enjoy in their own homes before we are free to fly!"
A collaboration of Spanish wine and Spanish food
Can you imagine Barón de Ley and Omar Allibhoy collaborating? The collaboration will bring the best of Spanish food and sophisticated Spanish wine to everyone in the UK.
Barón de Ley will share some Spanish cuisine recipe videos starring Omar Allibhoy. You must try it because they will guide you step by step as well as demonstrate how to cook it. You will also get a reason why the food pairs well with a perfectly selected Barón de Ley wine. These experiences will make your day spend perfectly.
Not only that, if you are lucky, you can get a great opportunity with your friend to go on a trip to the Barón de Ley winery in Rioja. There, you will meet Omar Allibhoy to learn how to cook Spanish food, personally. Spain, a friend, wine, and food. What a wonderful experience!
Grab Barón de Ley now. Try your luck to meet the celebrity chef and have a unique experience in Rioja. On the other hand, you don't need the luck to get in-store promotions across the Barón de Ley selection in leading UK retailers, including Waitrose and Co-Op.