The Transport Secretary is holing a press conference to announce all the rules that Brits will have to follow during summer holidays.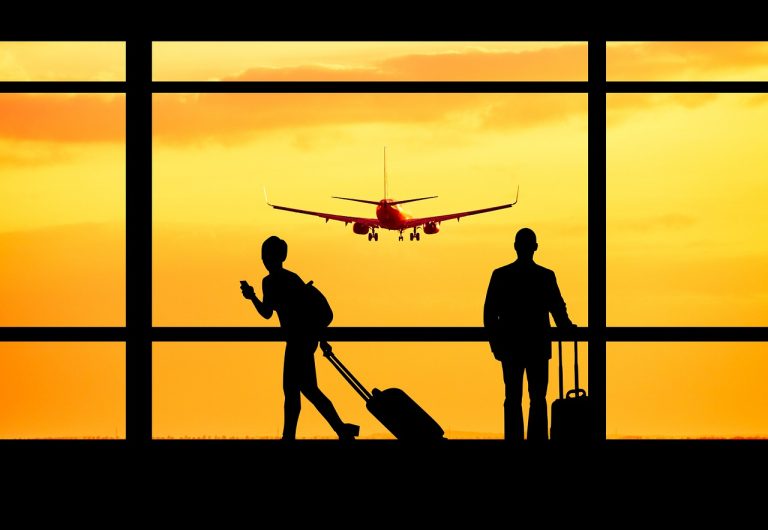 Despite the concern of many, Brits won't have to give up summer holidays abroad. In await of May 17, when international leisure travel will be restored, today at 5 pm, Transport Secretary Grant Shapps is holding a conference to disclose the green list countries for this summer.
During the press conference from Downing Street, Mr Shapps will explain to all British citizens how to behave on holiday. He will indeed announce which destinations Brits can reach without having to quarantine once back home.
A government "Covid-O" committee meeting will definitively approve the holiday regulation this morning, which will be in force since May 17.
Green list unveiled at tonight's conference
The countries will be classified either green, amber or red in line with the already set traffic light system. The ranking will rake account of several criteria: the percentage of people vaccinated in the country, rates of infection and emerging new variants. Brits travelling to green list countries won't have to quarantine. But they will have to take tests before and after the return in the UK: one before they leave for the UK and another two days after returning home.
Coming back from amber list countries will require holidaymakers to test negative before the return. They will also have to take two PCR tests two and eight days after their arrival in the UK. Moreover, they will have to spend ten days of self-isolation at home.
Entries from red list countries will still be forbidden. Anyone coming from those countries will have to test negative before the return and on day two and eight after the return. They will also have to pay £1,750 to quarantine for ten days at a government-approved hotel.
Malta, Gibraltar, Iceland and Finland will be among the green zones and Portugal is likely to join them. While popular summer destinations such as Spain, France, Italy and Greece will be on the amber list.
The ranking may change on June 28, when the committee will re-analyze the situation.
On the other side, destinations may require tourists to prove they have received vaccine or have tested negative to Covid-19. Thus, it will be possible to show our status using NHS app, claimed Mr Shapps. But there are doubts over whether it will be ready for May 17. Meanwhile, free Covid tests will be available at British airports for citizens travelling abroad.
Travellers coming from abroad will have to take a test on arrival in the UK. The result will be recorded in a passenger locator form. Anyone who refuses or fails to fill out the digital form won't be allowed to leave towards the UK and will have to pay a fine.