Without urgent action thousands of pubs and as many as a million bar jobs could be lost as a result of Coronavirus.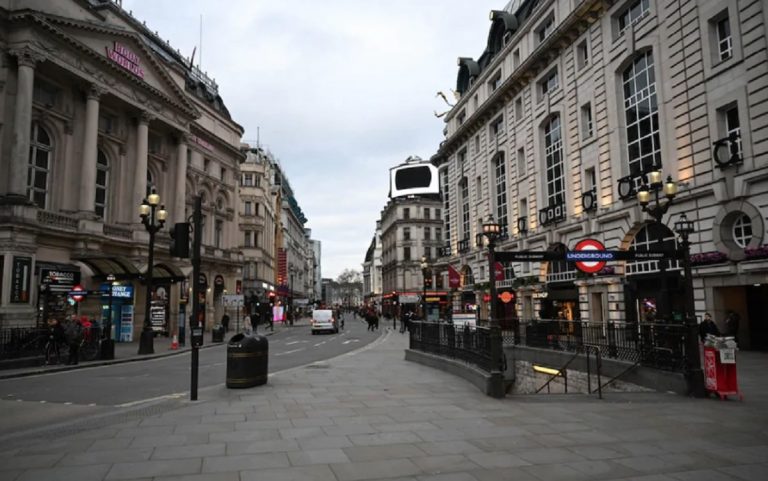 Sales are getting worse by the day, Britain's biggest pub and restaurant owners said. Without urgent action thousands of pubs and as many as a million bar jobs could be lost as a result of Coronavirus. It's the impact of stay at home methode and avoid public spaces.
Kate Nicholls, chief executive of pub and restaurant body UK Hospitality, said: "Our analysis suggests in excess of 1million jobs are now on the line.
Coronavirus: restaurants have 24 hours to set up measures
"Job cuts are extraordinarily deep and they are happening now – today and tomorrow, and are snowballing. We need urgent support and funding within 24 hours to keep people in employment." Emma McClarkin, chief executive of the British Beer And Pub Association, said: "The Government has 24 hours to create a pub-specific package to prevent irreversible closures and job losses."
Mitchells & Butlers said that "recent trading has been severely impacted" by the outbreak. Revolution Bars said it expects to see a "material deterioration" in trading for the current year after the outbreak drove a decline in sales in recent days. The Restaurant Group (TRG), which owns Wagamama and Frankie & Benny's, said like-for-like sales had fallen 12.5% in the last two weeks.
TRG said in a statement to investors: "In particular, our concessions business has been significantly impacted, with like-for-like sales down 21.7% and getting worse by the day given international travel bans." It now expects like-for-like sales to drop by 45% in the first half of 2020 and is building a 68% sales drop and a 10-week shutdown into its forecasts for the leisure, pubs and Wagamama business.
However, the pubs and restaurants groups welcomed Chancellor Rishi Sunak's proposals on Tuesday afternoon to slash business rates and give loans to firms that need firming up. But one chain was refusing to let Coronavirus win. All Wetherspoon 870 pubs will remain open at all times, unless the Government says otherwise. But customers will be asked not to stand at the bar, and asked to sit at alternate tables. Other precautions include paying for drinks by card, more cleaning and regular updates to staff on hand washing and other personal hygiene controls.