Leeds has become an "area of concern" for the government because of the rise in recorded coronavirus infection numbers.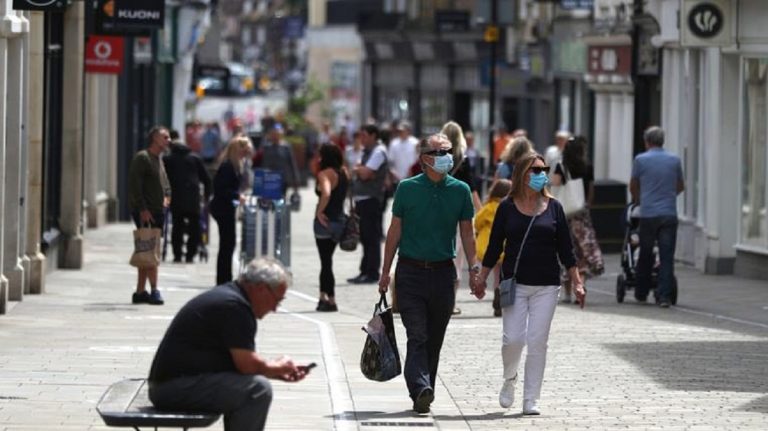 The Health Secretary, Matt Hancock has a tradition to wait until the end of the working week to announce who is in and who is out of local lockdown. For those who has a plan to having family BBQ in the backyard or go to the salon, will depend on the number of infections.
The announcement will be made at around 11 am.
Possible lockdown restrictions in the North-East of England
Last week, Trafford is the area which makes the government argued whether or not to lifted the restriction. The result is Hancock listened to Sir Graham Brady, Trafford's sole Tory MP, who was keen for the lockdown to end. It is the hardest time for the north-east because the infections have climbed sharply. South Tyneside was put in the red zone by the government, as cases of infection from Covid-19 were 47.9 per 100,000 people in the week ending September 1.
Middlesbrough has a contagion rate of 30.6 per 100,000 people, followed by Redcar and Cleveland with 24.9, Gateshead with 24.2 and Stockton on Tees with 20.3. Due to the increase in cases, the government has asked tourists from countries that have reached 20 cases per 100,000 to be quarantined for 14 days.
Continue to Bradford which has a contagion rate of 61.1 per 100,00 people and Leeds which has 44 new cases until Wednesday, becoming the 11th highest in England. Whilst Bolton has 242 new infections which equate to 84.8 per 100,000.
Covid situation in Leeds
Council leader and chair of the outbreak control board, Judith Blake, said: "This is a pivotal moment in our efforts to control the spread of the virus in Leeds and to keep our city open. Nobody wants to see further restrictions on life in Leeds and we want to assure everyone that we're doing absolutely everything within our power to avoid that happening."
Blake also revealed that the harsh reality is that if the infection rate continues to rise as it was, there will be no alternatives. With this in mind, now more than ever there is a need for a collective effort by the people of Leeds who have demonstrated so much resilience and civic pride during this crisis.
Victoria Eaton, Leeds city council's director of public health, said: "It's imperative that we do all we can to contain the spread of this virus and protect one another at this crucial time for the city."