Travellers arriving in UK from countries not on the Government's 'travel corridor list' will be able to reduce their quarantine period to just 5 days.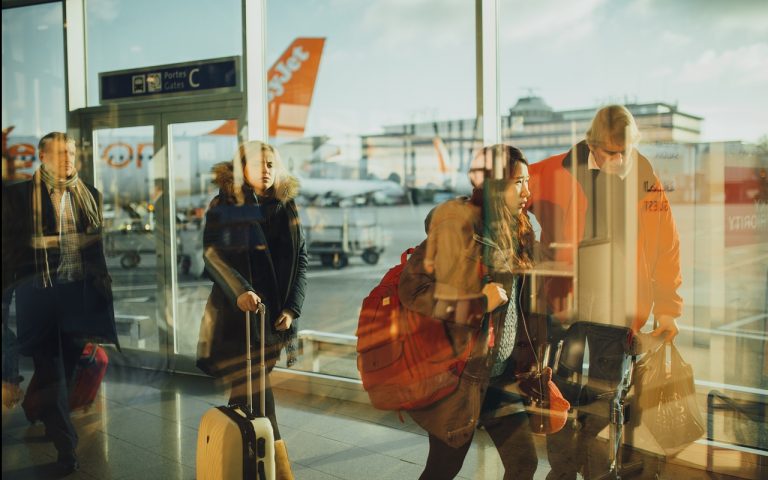 A new policy will apply to the travel industry, Transport Secretary Grant Shapps has announced. According to the new rules, travellers arriving in England will be able to end quarantine after 5 days, if they test negative.
5-day quarantine for travellers arriving in UK
According to the current rules, people travelling to England from a country listed on the government's 'travel corridor list' do not need to self-isolate (check the 'travel corridor list' here), while all travellers arriving in the UK from a country not on the list had to self-isolate for two weeks.
Starting from December 15 a new policy will apply to travel. The new rule has been announced by Transport Secretary and will allow travellers from countries not on the list to end their quarantine period in just 5 days. Travellers will still have to self-isolate when they arrive in the UK but they will be able to reduce their 14-days quarantine by paying for a test and if the test comes out negative. The test costs £65 to £120 and results would be issued in 24 to 48 hours, which means people would have a 6-day quarantine.
Transport Secretary Grant Shapps has announced: "We have a plan in place to ensure that our route out of this pandemic is careful and balanced, allowing us to focus on what we can now do to bolster international travel while keeping the public safe. Our new testing strategy will allow us to travel more freely, see loved ones and drive international business. By giving people the choice to test on day five, we are also supporting the travel industry as it continues to rebuild out of the pandemic."
✈️ TEST TO RELEASE FOR INTERNATIONAL ARRIVALS ✈️

We're cutting the self-isolation period by two thirds from 15 DECEMBER for passengers arriving into England. Taking a privately provided #COVID test on day five & receiving a negative result will end self-isolation. pic.twitter.com/2Q6wqZ6XrN

— Rt Hon Grant Shapps MP (@grantshapps) November 24, 2020
The Government had said to be relying on a new testing system that would be the main tool in the fighting against the virus. Prime Minister Boris Johnson had announced "literally millions of tests … every single day", although he was soon criticised as the new test-and-trace system started to cause further pressure on the NHS. In fact, as demands for tests increased, the testing system had struggled to cope, with stories of a 'high volume' of people turning up at A&E department in Bolton to demand tests and others elsewhere having to travel miles in order to get tested.
Needless to say, the new policy would represent great news for airlines and all the travel industry. Airline UK chief executive, Tim Alderslade has confirmed the news about the new rules has been for them as seeing the "light at the end of the tunnel". After the start of the pandemic, airlines have been struggling as never before, only this month Easyjet had announced a record £1,27bn loss.
READ MORE: