The Vietnamese migrants were found dead in the back of a lorry trailer .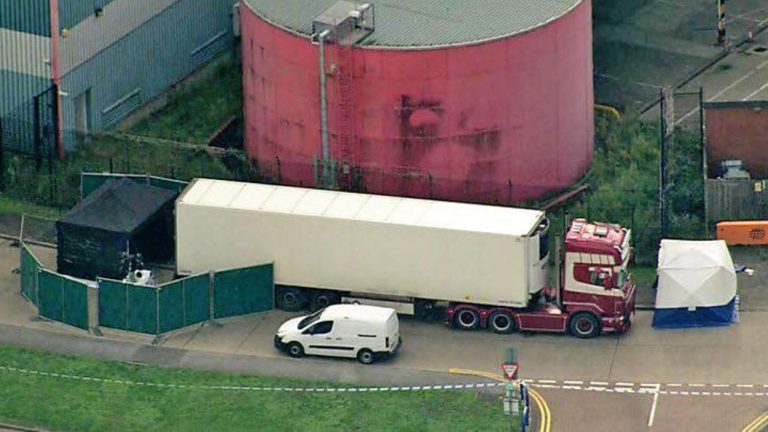 Two men have been declared guilty of killing 39 Vietnamese migrants. They have been found dead in a lorry trailer in Essex.
Two men guilty of killing migrants: the sentence
In October 2019, migrants were suffocated in the sealed container on the journey from Zeebrugge to Purfleet.
An Old Bailey jury convicted the two men we are talking about. They are Eamonn Harrison, 24-years-old and Gheorge Nica, 43-years-old. Two others were convicted of being part of a wider people-smuggling conspiracy: the lorry driver Christopher Kennedy, 24, who claimed he thought he was transporting cigarettes, and Valentin Calota, 38. The jury declared them guilty of conspiring to assist illegal immigration.
Moreover, the trial examined three smuggling attempts by the gang. Two of them were successful on 11 and 18 October, and the final trip on 23 October.
The tragic incident
The bodies of the migrants were found "closely packed" inside the sealed HGV container. They were sealed inside for at least 12 hours.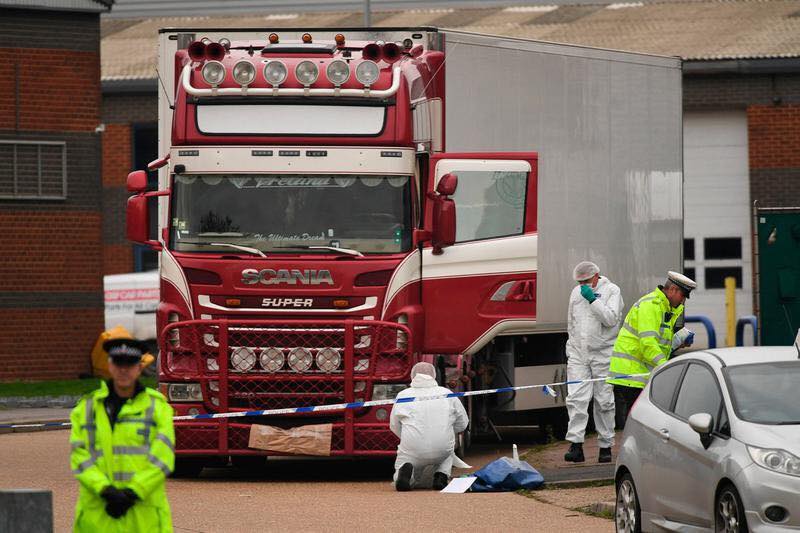 Talking about the event, Det Ch Insp Daniel Stoten, from Essex Police, said: "If you look at the method, the way they transported human beings… we wouldn't transport animals in that way."
At the same time, prosecutors said in the fatal run, the container became a "tomb" as temperatures in the unit reached an "unbearable" 38.5C. The migrants had used a metal pole to try to punch through the roof, but only managed to dent the interior.
Home Secretary Priti Patel described the deaths as a "truly tragic incident".
The words of the executioners
During his 10-week trial, Harrison, of Newry, claimed he did not know there were people in the trailer. Also he added he watched "a wee bit of Netflix" in bed as they were loaded on. Finally he said he had no idea there were migrants in two other trailers that he had dropped off at the same port.
At the same time, Robinson, from County Armagh, collected the trailer when it arrived on UK shores on 23 October. He said his boss, Hughes, had recommended him "to give them air quickly". However, he said when he stopped on a nearby industrial estate, he found that the migrants were all dead.
Then, there was a series of telephone conversations between him, Hughes and Nica. The last one, Nica, had arranged cars and a van to transport the migrants at the UK end. Moreover, Nica admitted to conspiring to assist illegal immigration in the first two runs. But he he insisted that he believed the third run was all to do with smuggling cigarettes.
Mr Justice Sweeney adjourned sentencing of all the defendants to 7, 8 and 11 January.
Ms Patel said her thoughts remain with those affected by this tragedy. She also added: "Today's convictions only strengthen my resolve to do all I can to go after the people-smugglers who prey on the vulnerable and trade in human misery."
READ MORE: