Funeral of Bobby Storey in Northern Irelans: Sinn Fein will soon know the prosecution's decision.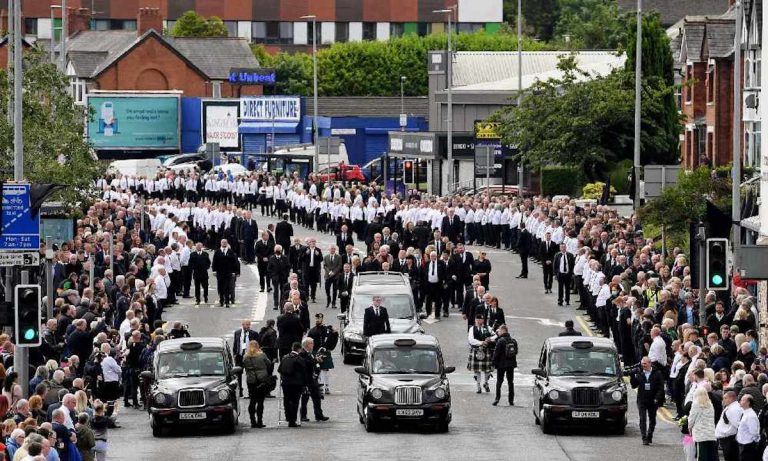 Bobby Storey's funeral, held in Northern Ireland, is one of the most controversial events of the period, because of the presence of Covid-19.
Bobby Storey's funeral: Sinn Fein will know the prosecution's decision
After Republican Storey's funeral, Sinn Fein members are ready to hear the prosecution's decision.
It is not known whether they will encounter legal action due to any violations of anti-Covid rules.
The prosecutor is investigating and has already taken, for the moment, the files of 24 people, including some senior members of the deceased's party. Today these individuals will be aware of the decisions taken by the PPS.
Senior members who attended the funeral included Party President Mary Lou Mcdonald and former President Gerry Adams, Mrs O'Neill, Stormont Finance Minister Conor Murphy and many others.
In addition the presence of Sinn Fein leaders at both the funeral and a memorial event in the Milltown cemetery has generated a political diatribe in Stormont. In fact, the Republican Party is criticized and accused of transgressing the established rules to avoid infection by Covid-19.
However, there was no burial in Milltown. There was the cremation of the body at Roselawn Cemetery on the other side of Belfast in a separate event. It obviously generated further controversy.