The UK Prime Minister hasn't spoken to the new US President yet.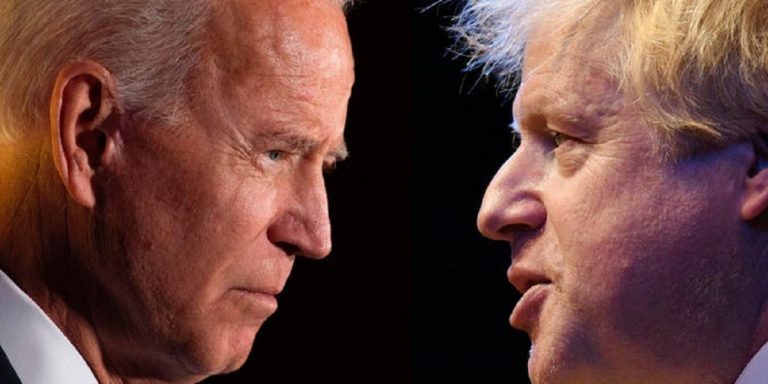 As the Democrat marked his first day as president, Boris Johnson still has not spoken to Joe Biden. Joe Biden also marked his first day by attending church. He pledged to unify the US during his forthcoming term in the White House.
Following Saturday's announcement, Mr Biden used his maiden speech to persuade Americans to "lower the temperature" and "listen to each other again" after a divisive campaign.
The former vice-president is only the second Catholic to be elected to the Oval Office. He attended mass on Sunday in his hometown of Wilmington, Delaware.
Boris Johnson still waiting on a call
In the meanwhile, Prime Minister Boris Johnson is still waiting on a call with Joe Biden. Rumors are that Biden would not consider a trade deal with the UK as a priority. Even though Boris Johnson has not met Joe Biden, Boris Johnson spoke and congratulated him. He also congratulated with the new vice-president, Kamala Harris.
The Prime Minister said, "The United States is our closest and most important ally, and that has been the case president after president, prime minister after prime minister, it won't change."
Mr Johnson, also added that he never believed believed" striking a deal was going to be "a complete pushover under any US administration" given the country's reputation as tough negotiators while he asked about whether the election outcome had set back ambitions for a trans-Atlantic trade agreement after Brexit,
But the Prime Minister persisted there was a "good chance we'll do something", with trade talks already having made a "huge amount of progress". Mr Biden got the Oval Room after winning in Pennsylvania on Saturday after polls closed in four day. The vote pushed him over the 270 electoral college votes threshold.
Mr Donald Trump tweeted: "The American people deserve fair elections. Every legal – not illegal – vote should be counted. We must protect our democracy with complete transparency." However former president George Bush, who issued a statement congratulating Mr Biden, said the election was "fundamentally fair".