Joe Biden is looking forward to enter the White House and start ruling the country.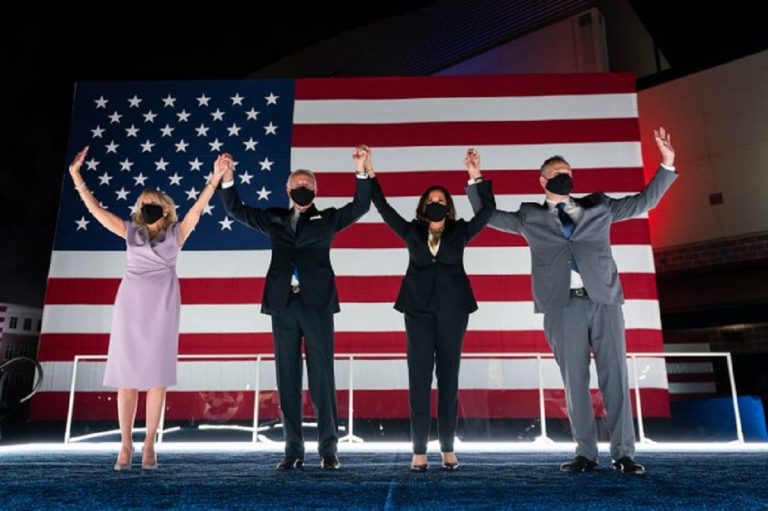 Joe Biden keeps pushing forward to the White House with plans, as Donald Trump still refuses to concede defeat in the 2020 US election.
Mr Biden won more than the 270 electoral colleges that were required for him to declare victory. Mr Trump failed to make the customary call to Mr Biden. Instead, he has spent the past few days avoiding the media and playing golf.
Then on Sunday, November 8, Mr Trump tweeted, "Since when does the Lamestream Media call who our next president will be? We have all learned a lot in the last two weeks!"
Joe Biden first steps
However, after former presidente George W. Bush delcared the election to be "fundamentally fair", Mr Trump is now under pressure to concede his loss. Mr Bush also added, "Though we have political differences, I know Joe Biden to be a good man, who has won his opportunity to lead and unify our country."
The General Services Administration (GSA), which is tasked with formally recognizing Mr Biden as president-elect, has not started the process yet. Moreover, it has given no guidance as to when it will do so. In the meanwhile, Mr Biden is trying to build a government despite doubts about whether Mr Trump will offer the traditional assistance.
He is focusing first on Covid in America. The president-elect will announce a Covid taskforce that will create a blueprint to attempt to bring the pandemic under control. He's planning to begin implementing it after assuming the presidency on January 20.
He referenced the new Covid task force in his victory speech which was given in the early hours of Sunday in Wilmington, Delaware. "For all those of you who voted for President Trump, I understand the disappointment. It's time to put away the harsh rhetoric, lower the temperature, see each other again." Mr Biden said during the drive-in event.
He also has already named former Food and Drug Administration commissioner David Kessler and Huddersfield-born former surgeon general Dr Vivek Murthy as co-chairmen.
The 77-year-old Democrat is also considering a series of orders to reverse controversial decisions by Mr Trump. He will attempt to rejoin the Paris climate agreement and the World Health Organisation. He will also try to end the travel ban on citizens of seven, largely Muslim, countries through executive orders.