The Cabinet minister calls Brits to common sense and responsibility.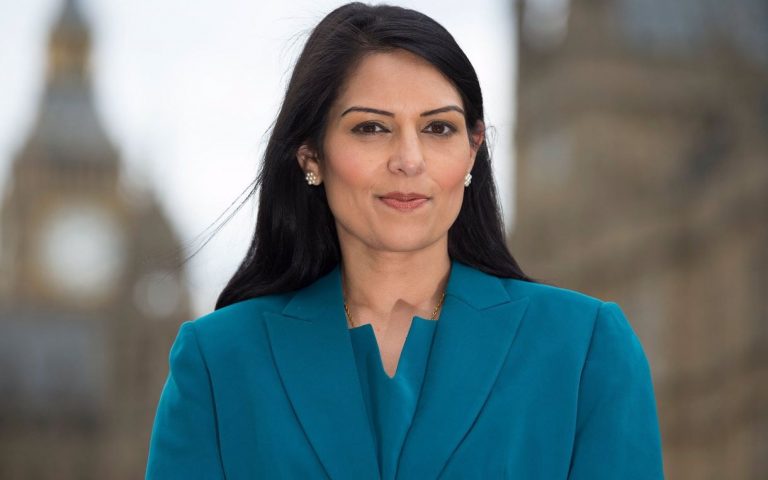 Home Secretary, Priti Patel, advised millions of people across the UK not to see their grandparents over the festive period.
Priti Patel on Times Radio
The Cabinet minister tried to persuade families to "change their plans" if they were planning to travel long distances to see relatives over Christmas.
This due to sharp spikes in Covid cases, especially in London and the South-East.
In an interview on Times Radio, she was asked if the Government guidance was now effectively not to meet up with elderly relatives this Christmas.
Priti Patel responded by saying: "I think it does as we are seeing rising infections across the country. Coronavirus has had a devastating impact and devastating effect and, of course, you want to protect everybody. I won't be seeing my mother and father this Christmas and I'm not on my own. There will be hundreds of thousands of households across the country who have not seen elderly relatives and won't be seeing elderly relatives. And I personally think it's important that we do everything we can to protect them."
She did not clarify whether her view on not seeing elderly relatives was actually official Government policy.
Priti Patel on BBC Radio
Home secretary released another interview on BBC Radio 4's Today programme. In this occasion, she urged everyone to be more conscientious and to make the appropriate plans and changes to their plans as well. The key point is to have a smaller and shorter Christmas. She said: "I think the British public are smart enough to make their own decisions and judgements and they don't want to put themselves at risk, they won't put their friends and families at risk." Moreover, she also added: "We're urging people not to travel. Why would you travel? If you're in a low tier area, why would you travel into a high tier area? So people will exercise their judgment."
Pressed on if this were a demand for people to cancel their plans if they intend to travel long distances, Priti Patel replied: "I would urge people to change. I won't be seeing my parents this Christmas; my parents live in a different part of the country and I will not travel to see them. I want to protect them; I don't want to be spreading the virus. I feel I will take that responsibility and others will make that judgement too."