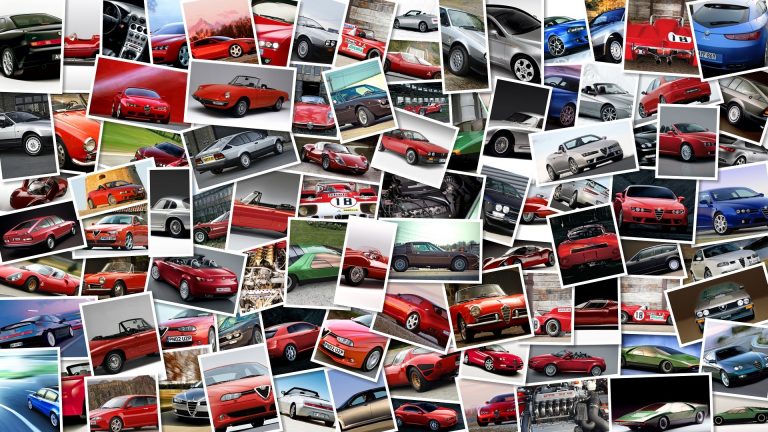 Over the weekend live at the Assen MotoGP we spoke to Daniele Romagnoli, former team-manager of Jorge Lorenzo and current crew chief for the Tech 3 Moto2 team.
As part of our behind the scenes look at the MotoGP, we talked about how he's finding life in what he describes as the 'difficult' world of Moto2.
We discussed the technical aspects of Moto2 and what it's like to have an image in this class.
Tech 3 is a team that enjoys more financial backing than other's in Moto2; it has its own box and doesn't have to deal with the campervan land of the paddock.
They even have umbrella girls to which Romagnoli replied by saying that a brolly girl doesn't even cost him half a tyre and that he could hardly send out a hairy legged mechanic onto the grid.
Read our interesting interview below.
You've said that Moto2 is difficult, what's the main difference between Moto2 and MotoGP?Here it's another world.
It's especially difficult from a financial and economic aspect.
The resources are inferior to the MotoGP and so you have to manage with the resources you've got.
And then it's obvious that with the MotoGP you have a company behind you that builds the bike, whether it be Yamaha or Honda or whoever.
There are other bike builders but some teams, like ours, have to build their own bikes: designing it, building it, following a philosophy.
But then it's a challenge and I like playing.
Tech 3 box Moto2 There are some teams in Moto2 that have some financial problems.
Do you think we will see less teams on the grid next year?I don't there will be less teams necessarily.
We are at the sixth race and Moto2 has been very successful so far.
So I think other teams will enter this class.
Some teams are having financial problems and might not finish the season, but others will enter and take their place.
It's also clear that Moto2 is far more economical than MotoGP, but finding money outside of the MotoGP is very difficult.
A team like this one costs a lot less.
Is Moto2 a valid substitute for the 250cc?All of us passed from the 250cc class and it was one which we really liked.
In terms of entertainment, the Moto2 class is a valid substitute, it's less so in terms of technical satisfaction.
Basically here there is no technology: you can't touch the engine, the electronics are limited and you can't do anything.
With the chassis you can exploit it more and here we're nearly at MotoGP levels in terms of the structural components, but generally there's very little technology as such.
The Moto2 is a substitute that makes sense today racing with four-stroke engines.
These days, two-strokes can't really exist anymore because of their fuel consumption and pollution, and so racing with four-strokes makes more sense.
The majority of engines are four-strokes, the costs are lower because we use series production engines which cost less.
Giving that we're in the early stages the costs are higher but I think that in two or three years' time it will be much more economical compared to managing an official 250cc engine.
What do you think about the fact that 250cc might return to racing?I won't believe it even if they show it to me in front of my eyes.
Because firstly the Moto2 has made a big impact in terms of its spectacle and entertainment, in spite of the fact that the performance specs in Moto2 are not those of the 250cc class.
We will need some time to adapt and improve things but I don't believe that 250cc will return; the days of two-stroke 250cc are dead and buried.
I'm sorry about that because I came from that school but we can't go backwards.
If we look at the success of the MotoGP with four-stroke bikes, Moto2 is more similar to the MotoGP for this reason than any similarities between the 250cc and MotoGP.
The only thing we're missing now, and it will come but it will take time, is more technology to have bikes with more race-oriented engines.
There's no opportunity to intervene on the engines and I personally would like to see more chances to change things and more evolved electronics, to keep pace with current technology for example electronic acceleration control, ride by wire etc.
Can you have a career in Moto2?Moto2 is a stepping stone to MotoGP.
Many of the riders here came from 250cc, while others came from superstock and supersport, and the Moto2 is a category that works as preparation for the MotoGP.
It's still not at the stage that it should be, with the lack of intervention and tuning that we can perform on the bikes, and slightly bigger fairings, but the weight and the four-stroke engines are good preparation for the MotoGP.
Obviously you're passionate about the technical side and this was your declared reason for leaving the post of teammanager to Lorenzo last year.
Have you been able to achieve what you wanted?Partly, yes.
We built our own bike, over winter we had some problems with it, we've worked on it further, changing some of the design and improving our own knowledge to make ourselves better.
I like it because I like being in touch with the reality of things.
The last couple of years with Yamaha were exceptional for me, managing Lorenzo, being in the front row, gaining some victories.
But here my real passion is to work directly on the bike both with the mechanics and electronics.
The only thing I'm missing this year is to be more competitive, but I think we will be sooner or later.
Will you regret your decision if Lorenzo wins the championship?No, absolutely not.
The work that Lorenzo is doing at the moment is also the fruit of what we achieved in the past and the work that I did and the advice I gave him.
They've worked to produce this rider and this year Lorenzo has made another step forward, particularly mentally.
He has grown up a bit – last year he was very fast, too, but he needed to learn some self control.
He wanted to be first always and sometimes if he had Valentino in front he couldn't be happy in second place.
You've been Lorenzo's teammanager, this year is his year, but if Rossi were to leave what do you think Lorenzo's future is?Firstly, Lorenzo will have to win this year's championship, but his future is to confirm his champion status again next year.
He will be Yamaha's leading rider and will have the responsibility of continuing on Yamaha's competitive bike which was created in them with Valentino.
But Lorenzo will have to continue that work and make that bike just as competitive in the future for himself.
What are Tech 3's plans for the future?We have to be patient.
We thought we were going to have more fun than what we have at the start, we thought we were going to be more competitive.
De Rosa has had some problems adapting to the four-stroke bike – it's a bike that he's never liked.
But Yuki hasn't been doing badly and in general the bike is going well.
We can't say it's really going well until we're more competitive.
Our plan is to continue like this and continue with out Moto2 and to improve it.
And for you personally? Would you like to go back to MotoGP?I would like to, eventually, but we'll have to wait and see for the moment.
It's not that easy, I'm happy with what I'm doing at the moment but it's still early to say because we're not even a third of the way through the championship.
But I would like to return one day.