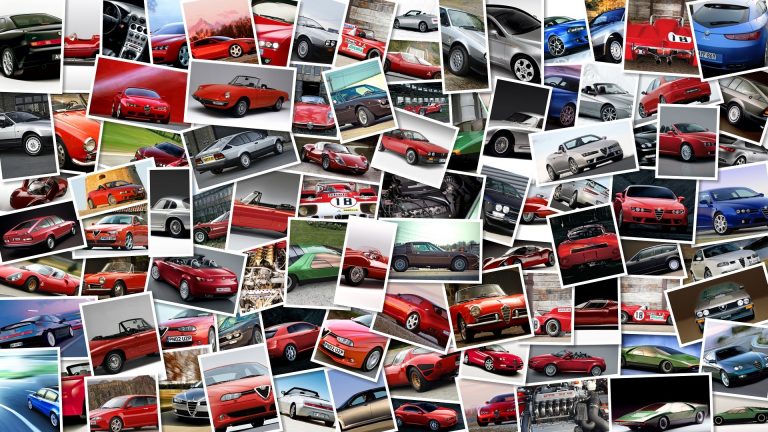 The first race of the ninth round of the 2013 WSBK championship at Silverstone was delayed as the typical English weather decided to raise its head, and it started to drizzle just before the start, dampening the track in certain sectors and the question of which tires to use in these half and half conditions came into play.
After a 10 minute delay and the announcement that the race would be shortened to 17 laps, the riders were sent out for another sighting lap to assess the track conditions, that were found to be dry, and everyone started on slicks.
And as expected the weather – like in Moscow – decide to return and mix up the positions, as the specialists of wet and damp conditions prevailed in the nail biting, edge of the seat race.
In these tricky conditions, Jonathan Rea took his first victory of the 2013 season with a highly comfortable margin, while a very determined Eugene Laverty, after fading in the middle part of the race to 8th, came back very strong to battle with Leon Camier on the final lap, and take second, while the Suzuki rider completed the podium to celebrate his 27th birthday and give the team their first podium in 2013.
Eugene Laverty was sitting on pole for the first time in his career, took the holeshot followed by Jonathan Rea, Loris Baz, Tom Sykes and Chaz Davies while Checa from his second spot on the grid dropped to seventh.
During the third lap, Sykes jumped Baz and then Rea, as the Frenchman also got past the Pata Honda rider.
Sykes began pressuring Laverty and on the back straight outbraked him at the Stowe to take the lead as it started to drizzle on lap six and the positions began changing, as Sykes lost his confidence in the mixed conditions, and Jonathan Rea took the lead.
The Pata Honda rider was followed by Baz, but the revelation of the race became Leon Haslam who began mixing it for third with Sylvain Guintoli and Jules Cluzel, until the Aprilia rider lost three positions in just a few corners, and the positions again changed.
With just four laps to go, Rea had a very comfortable lead over Baz, Haslam, Leon Camier, Cluzel, Guintoli, Laverty, Badovini, Sykes and Melandri.
Leon Camier then overtook Haslam and began pressuring Baz as Laverty overtook first his team mate and then Cluzel.
On the penultimate lap Camier took second, as both Aprilia riders overtook took a fastly fading Baz, as the Irishman started to chase down Camier, and on the final lap took second from the Suzuki rider and the two would exchange the position on several corners, but Laverty regained the spot and defended his position to the finish line.
Sylvain Guintoli finished fourth and is still the standings leader, and a highly disappointed Baz finished in fifth after being in second until the penultimate lap.
Sixth went to a battling Jules Cluzel, ahead of an impressive Leon Haslam.
Ayrton Badovini once again in these conditions was faster than his team mate as he took 8th, while Checa dropped to 13th.
BMW duo Marco Melandri and Chaz Davies were 9th and 10th respectively, while Tom Sykes was probably the biggest loser as he faded from first place to 11th.
2013 WSBK Silverstone Race 1 results:1.
Jonathan Rea (Pata Honda World Superbike) Honda CBR1000RR 37′16.
0582.
Eugene Laverty (Aprilia Racing Team) Aprilia RSV4 Factory 37′19.
1313.
Leon Camier (Fixi Crescent Suzuki) Suzuki GSX-R1000 37′19.
5384.
Sylvain Guintoli (Aprilia Racing Team) Aprilia RSV4 Factory 37′19.
6665.
Loris Baz (Kawasaki Racing Team) Kawasaki ZX-10R 37′20.
1986.
Jules Cluzel (Fixi Crescent Suzuki) Suzuki GSX-R1000 37′21.
7177.
Leon Haslam (Pata Honda World Superbike) Honda CBR1000RR 37′22.
5018.
Ayrton Badovini (Team Ducati Alstare) Ducati 1199 Panigale R 37′26.
6029.
Marco Melandri (BMW Motorrad GoldBet SBK) BMW S1000 RR 37′30.
07510.
Chaz Davies (BMW Motorrad GoldBet SBK) BMW S1000 RR 37′30.
22511.
Tom Sykes (Kawasaki Racing Team) Kawasaki ZX-10R 37′30.
23812.
Max Neukirchner (MR-Racing) Ducati 1199 Panigale R 37′42.
59413.
Carlos Checa (Team Ducati Alstare) Ducati 1199 Panigale R 37′59.
61914.
Michel Fabrizio (Red Devils Roma) Aprilia RSV4 Factory 38′02.
43115.
Mark Aitchison (Team Pedercini) Kawasaki ZX-10R 38′49.
68216.
Federico Sandi (Team Pedercini) Kawasaki ZX-10R 39′26.
03317.
Vittorio Iannuzzo (Grillini Dentalmatic SBK) BMW S1000 RR 38′38.
584RT.
Davide Giugliano (Althea Racing) Aprilia RSV4 Factory 26′04.
504