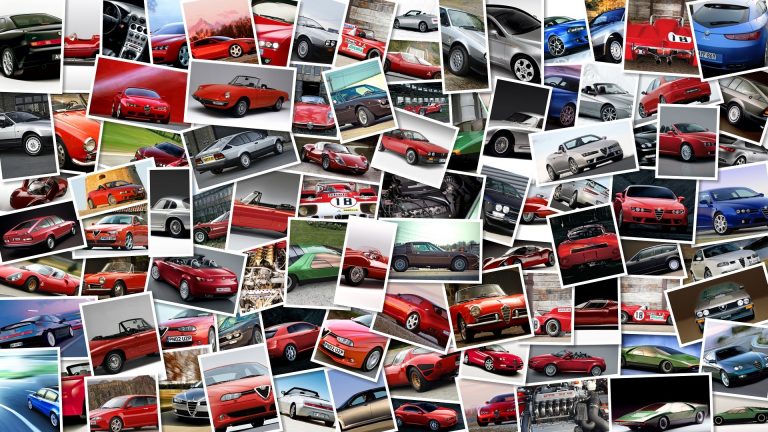 Today's Moto2 race at Aragon, was a full fledged battle royale for two thirds of the race distance, which saw Marc Marquez triumph again, taking his seventh race of the season and reducing Stefan Bradl's Moto2 championship lead to just six points.
It was a spectacular battle starting from the first lap with dozens of passes between Scott Redding, Sfefan Bradl and Marquez all three exchanging the lead.
By the fourth lap Bradl was leading, ahead of Redding and Marquez, but the trio will have to soon deal with hard charging Andrea Iannone, Alex de Angelis and Simone Corsi who joined in the fray.
The leadership of the race exchanged hands between all of these riders, with overtaking passes at almost every turn of the circuit.
With just six laps to go, the race suddenly changed pace as Iannone went slightly wide giving Marquez got the space he needed to clear out and he sped away, leaving the others to fight it out between themselves.
The Spaniard crossed the finish line to win with a 2.
466 second margin.
Iannone after his mistake re-took second holding off both Simone Corsi and Alex de Angelis.
Aleix Espargaro took fifth with a pack of 13 riders all jostling to take the spot.
Title leader Stefan Bradl managed to finish 8th after suffering some big issues with his tires, while Scott Redding ended up in 15th, tire issues also for the Marc VDS rider.
While Elena Rosell completed her first race in 33rd.
Moto2 Aragon race results:01- Marc Marquez – Team CatalunyaCaixa Repsol – Suter MMXI – 21 laps in 40'20.
57502- Andrea Iannone – Speed Master Team – Suter MMXI – + 2.
46603- Simone Corsi – Ioda Racing Project – FTR Moto M211 – + 2.
57404- Alex De Angelis – JiR Moto2 – MotoBI – + 3.
05405- Aleix Espargaro – Pons HP 40 – Pons KALEX – + 10.
83106- Bradley Smith – Tech 3 Racing – Tech 3 Mistral 610 – + 10.
87007- Thomas Luthi – Interwetten Paddock Moto2 – Suter MMXI – + 11.
00508- Stefan Bradl – Viessmann Kiefer Racing – KALEX Moto2 – + 11.
21209- Dominique Aegerter – Technomag CIP – Suter MMXI – + 11.
81010- Mika Kallio – Marc VDS Racing Team – Suter MMXI – + 11.
93911- Anthony West – MZ Racing Team – FTR Moto M210 – + 12.
10812- Mike Di Meglio – Tech 3 Racing – Tech 3 Mistral 610 – + 12.
11413- Max Neukirchner – MZ Racing Team – FTR Moto M210 – + 12.
18014- Pol Espargaro – HP Tuenti Speed Up – Speed Up S-11 – + 12.
90815- Scott Redding – Marc VDS Racing Team – Suter MMXI – + 13.
32916- Tito Rabat – Blusens STX – FTR Moto M211 – + 13.
87517- Julian Simon – Mapfre Aspar Team – Suter MMXI – + 13.
95418- Xavier Simeon – RTL Sport Team – Tech 3 Mistral 610 – + 15.
25119- Claudio Corti – Italtrans Racing Team – Suter MMXI – + 18.
47020- Jordi Torres – Mapfre Aspar Team – Suter MMXI – + 20.
12821- Randy Krummenacher – GP Team Switzerland – KALEX Moto2 – + 38.
97422- Alex Baldolini – Pons HP 40 – Pons KALEX – + 39.
07223- Kenny Noyes – Avintia STX – FTR Moto M211 – + 39.
34024- Tomoyoshi Koyama – Technomag CIP – Suter MMXI – + 48.
69525- Ricard Cardus – QMMF Racing Team – Moriwaki MD600 – + 48.
84326- Santiago Hernandez – SAG Team – FTR Moto M211 – + 1'02.
67027- Sergio Gadea – Desguaces La Torre G22 – Moriwaki MD600 – + 1'05.
63328- Joan Olive – Aeroport de Castello – FTR Moto M211 – + 1'06.
61929- Valentin Debise – Speed Up – Speed Up S-11 – + 1'11.
83230- Robertino Pietri – Italtrans Racing Team – Suter MMXI – + 1'27.
51231- Yuki Takahashi – Gresini Racing Moto2 – Moriwaki MD600 – + 1'31.
40232- Mashel Al Naimi – QMMF Racing Team – Moriwaki MD600 – + 1'33.
72533- Elena Rosell – Mapfre Aspar Team – Suter MMXI – + 1'36.
548