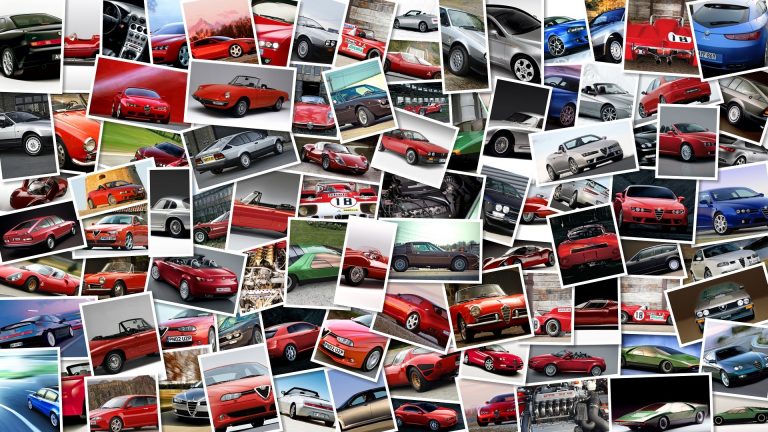 Valentino Rossi lead most of the qualifying session at Mugello but in the last seventeen minutes Casey Stoner took the lead taking away Rossi's provisional pole by 0.
073s.
The last five minutes of qualifying was a series of red lights turning on for the riders, Rossi took back the pole from Stoner bettering his time by 0.
143, but out came Loris Capirossi with his Rizla Suzuki who followed Rossi and snatched the pole from his fellow Italian by 0.
027 sec.
Then came Jorge Lorenzo who slaughtered both Italians by snatching the pole with 1.
48"987, 0.
134 faster than Capirossi.
Stoner on his last run caught second position on tomorrow's starting grid.
Capirossi will start third and Rossi fourth, chasing his 8th consecutive race win at Mugello.
During the post qualifying interviews Rossi laughingly told Capirossi that he wants 3000 euros for pulling him, but the Rizla Suzuki rider is willing to give him only 3 euro for the favour.
Randy De Puniet took 5th and the fastest Honda albeit a satellite bike in front of the official Repsol Honda's.
Closing the second row will be Colin Edwards in sixth position.
Andrea Dovizioso and Dani Pedrosa were seventh and eighth, 0.
661sec and 1.
086sec from pole.
Dani Pedrosa is riding injured and in big pain.
During this morning's FP2, his bike gave him a big shake, he didn't crash, but according to Dr.
Costa, Pedrosa underwent an ecography at the circuit's medical center and it appears that he has a hairline fracture on the upper part of his femur and pulled a muscle in his gluteus media.
Toni Elías crashed out on a fast lap at the end of the practice and had to settle for ninth place, with the Scot Racing Honda rider Yuki Takahashi completing the top ten.
Chris Vermeulen will start in eleventh pace, while Honda Gresini ride Alex de Angelis is 12th, much lower than the 6th place in yesterday's free practice.
Rookie Niccolo Canepa, who knows this track like his back pockets after being Ducati's test rider for an entire year will start 13th, and this will probably be Canepa's make or break race.
James Toseland has still come to grips with his Bridgestone tires and suffering from arm pump problems was 14th ahead of Marco Melandri and his Hayate, here at Mugello Melandri will probably be praying for damp conditions for tomorrow's race, to repeat his excellent 2nd place at LeMans.
The last two places on the grid will be occupied by Ducati riders, one factory and one satellite, Nicky Hayden and Mika Kallio who have suffered terribly in these first two days at Mugello.
Qualifying Results:1 Jorge LORENZO Fiat Yamaha Team 1′48.
9872 Casey STONER Ducati Marlboro Team 1′49.
0083 Loris CAPIROSSI Rizla Suzuki MotoGP 1′49.
1214 Valentino ROSSI Fiat Yamaha Team 1′49.
148 55 Randy DE PUNIET LCR Honda MotoGP 1′49.
4996 Colin EDWARDS Monster Yamaha Tech 3 1′49.
5477 Andrea DOVIZIOSO ITA Repsol Honda Team 1′49.
6488 Dani PEDROSA SPA Repsol Honda Team 1′50.
0739 Toni ELIAS San Carlo Honda Gresini 1′50.
07810 Yuki TAKAHASHI Scot Racing Team MotoGP 1′50.
30511 Chris VERMEULEN Rizla Suzuki MotoGP 1′50.
40512 Alex DE ANGELIS San Carlo Honda Gresini 1′50.
44813 Niccolo CANEPA IPramac Racing 1′50.
52814 James TOSELAND Monster Yamaha Tech 3 1′50.
53715 Marco MELANDRI Hayate Racing Team 1′50.
71016 Nicky HAYDEN Ducati Marlboro Team 1′50.
92417 Mika KALLIO Pramac Racing 1′51.
008