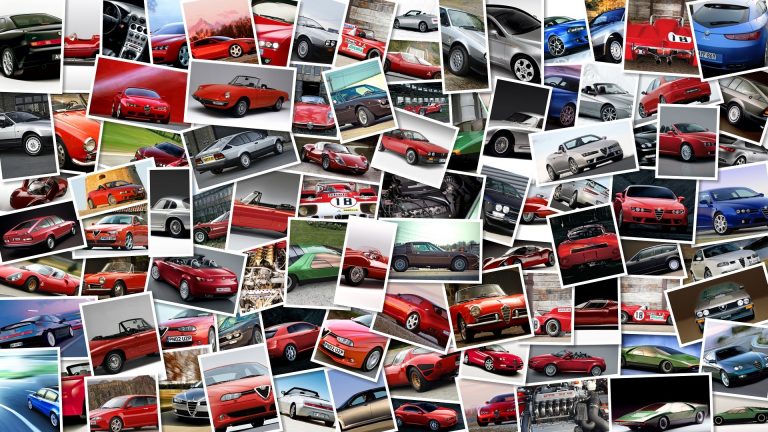 Reigning Champion Kenan Sofuoglu (Mahi Racing Team India Kawasaki) has won today the World Supersport race at Imola.
The Turkish star led the entire second part of the race, that was shortened to 14 laps after some technical problem occurred to Valentin Debise (Prorace Honda) brought some oil on the track.
Shortly afterwards Dutch rider Van Der Mark lost control of his CBR600RR when he passed on the dirty patch, and that forced the Race Direction expose the Red Flag.
After four wins in a row, Championship leader Sam Lowes (Yakhnich Motorsport Yamaha) did an outstanding recovery following a difficult start to second finish ahead of team mate Vladimir Leonov, thanks to a successful last-turn overtake.
The Russian was the only rider able to keep the pace of the winner in the early stages of the race, showing a renewed confidence after a tough first part of the season.
Pata Honda riders Lorenzo Zanetti and Michael van der Mark finished 4th and 5th respectively, while Luca Scassa (Intermoto Ponyexpres Kawasaki) won a spectacular fight for sixth position over Andrea Antonelli (Goeleven Kawasaki).
Britain's Sam Lowes retains the lead of the Championship with 140 points, with Sofuoglu second with 106 points.
Sofuoglu's team mate, Fabien Foret, is third with 85 points after a quite disappointing 12th place in Imola.
See the full race classification after the jump.
Supersport 2013 – Imola – Race classification1.
Kenan Sofuoglu (MAHI Racing Team India) Kawasaki ZX-6R 26′11.
2972.
Sam Lowes (Yakhnich Motorsport) Yamaha YZF R6 26′15.
2543.
Vladimir Leonov (Yakhnich Motorsport) Yamaha YZF R6 26′15.
7064.
Lorenzo Zanetti (Pata Honda World Supersport) Honda CBR600RR 26′17.
7325.
Michael Vd Mark (Pata Honda World Supersport) Honda CBR600RR 26′21.
2646.
Luca Scassa (Kawasaki Intermoto Ponyexpres) Kawasaki ZX-6R 26′24.
7347.
Andrea Antonelli (Team Goeleven) Kawasaki ZX-6R 26′25.
4098.
Florian Marino (Kawasaki Intermoto Ponyexpres) Kawasaki ZX-6R 26′39.
4919.
Alex Baldolini (Suriano Racing Team) Suzuki GSX-R600 26′40.
31510.
Sheridan Morais (PTR Honda) Honda CBR600RR 26′40.
43411.
Raffaele De Rosa (Team Lorini) Honda CBR600RR 26′40.
88912.
Fabien Foret (MAHI Racing Team India) Kawasaki ZX-6R 26′41.
06013.
Jack Kennedy (Rivamoto) Honda CBR600RR 26′41.
25414.
Roberto Rolfo (ParkinGo MV Agusta Corse) MV Agusta F3 675 26′42.
12815.
Fabio Menghi (VFT Racing) Yamaha YZF R6 26′51.
19916.
Balazs Nemeth (Complus SMS Racing) Honda CBR600RR 27′00.
72917.
Imre Toth (Racing Team Toth) Honda CBR600RR 27′09.
42918.
Massimo Roccoli (Team Pata by Martini) Yamaha YZF R6 27′10.
82519.
Mitchell Carr (AARK Racing) Triumph 675 R 27′12.
05120.
Alex Schacht (Racing Team Toth) Honda CBR600RR 27′12.
37921.
Nacho Calero Perez (Honda PTR) Honda CBR600RR 27′12.
63122.
Yves Polzer (Team MRC Austria) Honda CBR600RR 27′33.
56923.
Eduard Blokhin (Rivamoto) Honda CBR600RR 26′35.
316RT.
Kev Coghlan (Kawasaki DMC-Lorenzini Team) Kawasaki ZX-6R 16′57.
615RT.
Riccardo Russo (Puccetti Racing Kawasaki) Kawasaki ZX-6R 15′11.
824RT.
David Linortner (Team Honda PTR) Honda CBR600RR 13′26.
533RT.
Mathew Scholtz (Suriano Racing Team) Suzuki GSX-R600 9′35.
149RT.
Fabrizio Lai (Speedy Bike) Honda CBR600RR 5′49.
772RT.
Christopher Moretti (Bike Service) Yamaha YZF R6 2′03.
428NS.
Marco Faccani (Evan Bros R.
by S.
M.
A.
Honda I) Honda CBR600RR  © Photo Getty Images – All Rights Reserved