Despite initial doubts, the medical examiner ascertained that the death of Mauro Tecchi was undoubtedly a suicide.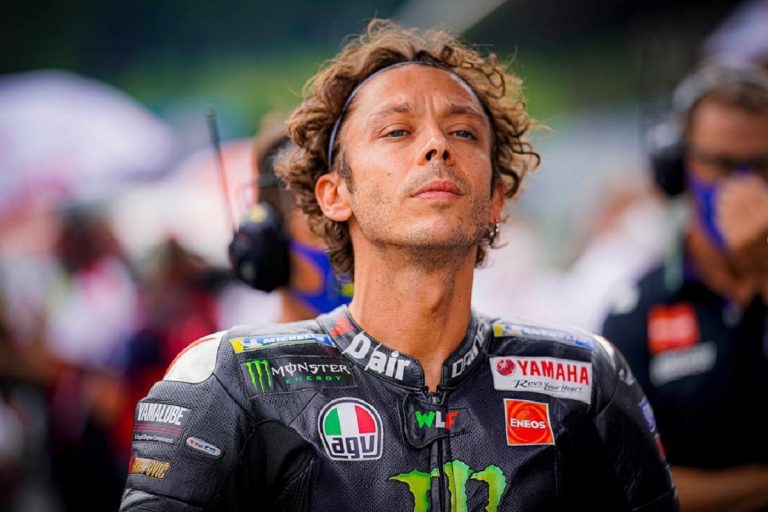 After several days of concern for the family of Valentino Rossi, Mauro Tecchi, the husband of the pilot's mother, had been found dead in his home in Pesaro.
The tragedy that upset the family of Valentino Rossi
A hard blow for Valentino Rossi, who was preparing to run the race of Phillip Island.
The pilot had received news that his stepfather Mauro Tecchi had committed suicide. The 52-year-old engineer had shot himself in the chest with a caliber 12 rifle in his home in Pesaro.
Stefania Palma, the mother of Valentino Rossi, had married Tecchi two years earlier, he had been her second husband.
According to local Tavullia papers, Stefania and Tecchi had a fight and she returned to her other home in Tavullia. Having no news of her husband for several days, she sent friends to look for him. They found the man on his bed with a pillow on his chest and the rifle by his side.
Tecchi left no message, but it was discovered that he had recently quit his work in the construction industray. Stefania Palma was seen leaving her husband's house in tears after identifying the body, accompanied by several friends. Valentino's mother has another son,Luca Marini, a champion minimoto, from a previous relationship.
Valentino Rossi career
Valentino Rossi is an Italian motorcycle racer, considered one of the greatest motorcycle racers of all time, with nine Grand Prix World Championships to his name. Rossi is also the only road racer to have competed in 400 or more Grands Prix.
Rossi began to love the engines in Tavullia, thanks to his father Graziano, who raced in the world motorcycle between the years 1970 and 1980. When he was 9 years old, he started with go-karts and then with minimotorcycles, he had no idea that he would become a legend all over the world.
Even today, at the age of 41, Rossi does not intend to quit his moto, continues to compete and win over his fans.